What the Hollywood strike means for labor
Plus: a devastating report from UN Women ‌ ‌ ‌ ‌ ‌ ‌ ‌ ‌ ‌ ‌ ‌ ‌ ‌ ‌ ‌ ‌ ‌ ‌ ‌ ‌ ‌ ‌ ‌ ‌ ‌ ‌ ‌ ‌ ‌ ‌ ‌ ‌ ‌ ‌ ‌ ‌ ‌ ‌ ‌ ‌ ‌ ‌ ‌ ‌ ‌ ‌ ‌ ‌ ‌ ‌ ‌ ‌ ‌ ‌ ‌ ‌ ‌ ‌ ‌ ‌ ‌ ‌ ‌ ‌ ‌ ‌ ‌ ‌ ‌ ‌ ‌ ‌ ‌ ‌ ‌ ‌ ‌ ‌ ‌ ‌ ‌ ‌ ‌ ‌ ‌ ‌ ‌ ‌ ‌ ‌ ‌ ‌ ‌ ‌ ‌ ‌ ‌ ‌ ‌ ‌ ‌ ‌ ‌ ‌ ‌ ‌ ‌ ‌ ‌ ‌ ‌ ‌ ‌ ‌ ‌ ‌ ‌ ‌ ‌ ‌ ‌ ‌ ‌ ‌ ‌ ‌ ‌ ‌ ‌ ‌ ‌ ‌ ‌ ‌ ‌ ‌ ‌ ‌ ‌ ‌ ‌ ‌ ‌ ‌ ‌ ‌ ‌ ‌ ‌ ‌ ‌ ‌ ‌ ‌ ‌ ‌ ‌ ‌ ‌ ‌ ‌ ‌ ‌ ‌ ‌ ‌ ‌ ‌ ‌ ‌ ‌ ‌ ‌ ‌ ‌ ‌ ‌ ‌ ‌ ‌ ‌ ‌ ‌ ‌ ‌ ‌ ‌ ‌ ‌ ‌ ‌ ‌ ‌ ‌ ‌ ‌ ‌ ‌ ‌ ‌ ‌ ‌ ‌ ‌ ‌ ‌ ‌ ‌ ‌ ‌ ‌ ‌ ‌ ‌ ‌ ‌ ‌ ‌ ‌ ‌ ‌ ‌ ‌ ‌ ‌ ‌ ‌ ‌ ‌ ‌ ‌ ‌ ‌ ‌ ‌ ‌ ‌ ‌ ‌ ‌ ‌ ‌ ‌ ‌ ‌ ‌ ‌ ‌ ‌ ‌
Hello hello, Meteor readers,
As you may be acutely aware right now: We're currently having the hottest summer of all time. In fact, yesterday was the hottest day the entire Northern Hemisphere has had in recorded history. (Mondays, am I right?)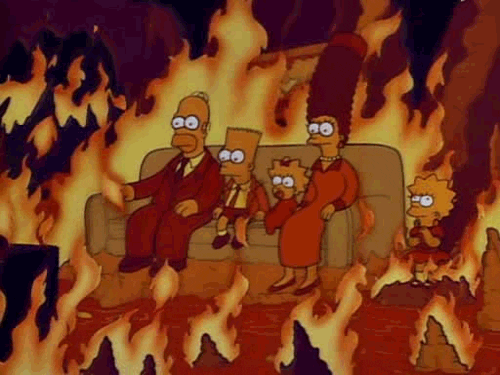 In today's newsletter, we're looking at what the joint writer's/actor's strike means for the rest of us, as well as the largest oral history of activism from young girls.
Cranking that fan,
Bailey Wayne Hundl
Hot labor summer, cont.: The Writers Guild of America (WGA), representing more than 11,000 film and TV writers, has been on strike since May 2. And last Thursday, July 13, those writers were joined by the 160,000 members of the Screen Actors Guild (known as SAG-AFTRA). That's right: Hollywood is looking at a double strike for the first time in 63 years. No Teds will be Lassoed and no Things will be Strangered—not until the networks are willing to negotiate with their workers (and not just kill trees to deny them shade).
It could be easy to write off the actors' strike as symbolic as actors are already mega-rich. But that is not so, hypothetical dissident! Michelle Hurd, vice president of SAG-AFTRA's Los Angeles chapter, says that the number of SAG-AFTRA members who do not have consistent work has risen to 98 percent. "There's a perception out there that everyone is doing great, that this career choice is lucrative for everyone, when that's just not true," Hurd told actor/writer Amber Tamblyn last weekend. "In reality, most SAG members are worried about making rent, let alone buying a home."
In order to make the rent between jobs, actors and writers rely on residuals, recurring payments based on a share of the profits earned by a particular TV show or movie—or at least, that's how it works in theory. Historically, this led to even minor actors on major hit films and television shows receiving reasonable residuals for years after their projects had wrapped. But things look different in the streaming era.
For example, Kimiko Glenn, who played Brook Soso in one of the first big streaming hits on Netflix, "Orange is the New Black," shared one of her recent residual statements on TikTok; for all 44 episodes she appeared in, her residual compensation was $27.30. For comparison, Ben Haist, who appeared for two minutes as a background actor in 2011's "Pitch Perfect," shared that he still receives a residual check for $200-300 per quarter.
In other words, the economics have become more challenging for workers in this industry. But that's before the rise of AI, which threatens to make things worse: SAG-AFTRA Chief Negotiator Duncan Crabtree-Ireland shared that during negotiations, the networks proposed "that background actors should be able to be scanned, get paid for one day's pay, and their company should own that scan…to be able to use it for the rest of eternity." This would, presumably, include generating new scenes based on that character's likeness—all for a paycheck of less than $200.
All of this is just part of the reason these strikes matter to all of us, whether or not you've got anything to do with the entertainment industry. For one thing, the arts are a necessary part of a healthy and functioning society. (What would the pandemic have been without streaming TV?) But also, at a time when tensions around AI in the workplace are already rising, the writer's/actor's strike could be a watershed moment for all workers' equity, one that lets employers know that employees deserve—and will demand—compensation for the labor that makes AI systems work.
Studio executives have already claimed that their plan is to wait until union members "start losing their apartments and losing their houses." If you'd like to keep that from happening, you can donate to the Entertainment Community Fund to keep striking workers afloat.
Let's hear it for the girls: An important report just dropped from UN Women at the Women Deliver conference in Rwanda—and the findings are jarring. Of the 114 countries surveyed, researchers found that not one had achieved true gender parity. What's worse: Less than 1 percent of women and girls around the world live in a country with high women's empowerment or a reduced gender gap—and on average, women only reach 60% of their potential in crucial categories like health, education, decision-making, and freedom from violence. (So maybe we can drop the idea that the fight for gender equality has gone too far, hm?)
If you need a shot of hope after reading this, you might consider looking at the next generation of girls, who are increasingly vocal and visible right now—as you know if you spotted a picture of Greta Thunberg flipping off members of the European Parliament in your Instagram feed last weekend. Now this powerful and passionate demographic have a history book of their own: The largest-ever oral history of girls' activism comes out this week, and it was feted Sunday by Malala in Kigali, Rwanda. Stories of Girls' Resistance chronicles 150 activists from 90 countries—from Mamta in Fiji, who resisted arranged marriage ("stop marrying me off!" she exclaims), to Naomi in Kenya, who joined a strike on behalf of political prisoners when she was 17.
The book is timely: "At a moment when we are seeing rising authoritarianism and attacks on human rights across the world," co-author Jody Myrum and creative strategist Laura Vergara told the Meteor, "we need to invest in [girls'] resistance more than ever—both because girls' rights are deeply under attack and because they hold the vision, strategies, and tactics to lead us to our collective liberation."
And—like Mattie Kahn, whose new book Young and Restless warns of the dangers of glamorizing young female leaders as singular figures without supporting them more meaningfully—the oral history sends a message that celebrating girls' heroism isn't enough.
"Girls do not need any more 'fame,' " said Myrum and Vergara, "but rather clear accountability and support for their work…They need to be meaningfully funded rather than treated as beneficiaries. Specifically for funders  – it is time to take girls' resistance seriously. Move significant resources directly to girls, not thousands but billions."
Texas border patrol officers were ordered to push small children and nursing babies into the Rio Grande and deny them drinking water despite the heat, according to a grisly new report from the Houston Chronicle. One anonymous Department of Safety trooper wrote in an email to Hearst Newspapers: "I believe we have stepped over a line into the inhumane."

Iran's morality police will resume enforcing women's headscarf laws, restarting patrols on Sunday. Less than a year ago, the morality police sparked nationwide protests after Mahsa Amini, who was arrested for wearing her hijab incorrectly, died in their custody.
Several programs put in place to help families financially through COVID-19 will be coming to an end around the same time this fall, including student loans, child care, health care, and food stamps. As Axios put it, "life is about to get a lot more expensive."

Shireen Abu Akleh, the Palestinian American journalist who was killed in 2022 while reporting on an Israeli military raid in the Palestinian city of Jenin, will receive a posthumous Courage in Journalism award from the International Women's Media Foundation this fall.
After 13 years of her conservatorship barring her from writing her story on her own terms, Britney Spears has a release date for her memoir.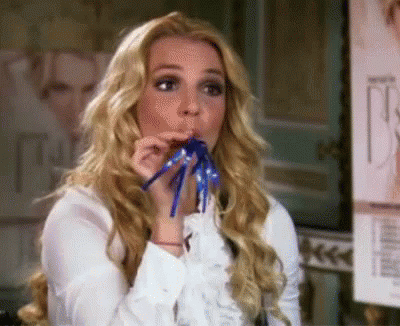 You are receiving this email because you have subscribed to our newsletter.