What come after an uprising?
An interview with Keeanga-Yamahtta Taylor ‌ ‌ ‌ ‌ ‌ ‌ ‌ ‌ ‌ ‌ ‌ ‌ ‌ ‌ ‌ ‌ ‌ ‌ ‌ ‌ ‌ ‌ ‌ ‌ ‌ ‌ ‌ ‌ ‌ ‌ ‌ ‌ ‌ ‌ ‌ ‌ ‌ ‌ ‌ ‌ ‌ ‌ ‌ ‌ ‌ ‌ ‌ ‌ ‌ ‌ ‌ ‌ ‌ ‌ ‌ ‌ ‌ ‌ ‌ ‌ ‌ ‌ ‌ ‌ ‌ ‌ ‌ ‌ ‌ ‌ ‌ ‌ ‌ ‌ ‌ ‌ ‌ ‌ ‌ ‌ ‌ ‌ ‌ ‌ ‌ ‌ ‌ ‌ ‌ ‌ ‌ ‌ ‌ ‌ ‌ ‌ ‌ ‌ ‌ ‌ ‌ ‌ ‌ ‌ ‌ ‌ ‌ ‌ ‌ ‌ ‌ ‌ ‌ ‌ ‌ ‌ ‌ ‌ ‌ ‌ ‌ ‌ ‌ ‌ ‌ ‌ ‌ ‌ ‌ ‌ ‌ ‌ ‌ ‌ ‌ ‌ ‌ ‌ ‌ ‌ ‌ ‌ ‌ ‌ ‌ ‌ ‌ ‌ ‌ ‌ ‌ ‌ ‌ ‌ ‌ ‌ ‌ ‌ ‌ ‌ ‌ ‌ ‌ ‌ ‌ ‌ ‌ ‌ ‌ ‌ ‌ ‌ ‌ ‌ ‌ ‌ ‌ ‌ ‌ ‌ ‌ ‌ ‌ ‌ ‌ ‌ ‌ ‌ ‌ ‌ ‌ ‌ ‌ ‌ ‌ ‌ ‌ ‌ ‌ ‌ ‌ ‌ ‌ ‌ ‌ ‌ ‌ ‌ ‌ ‌ ‌ ‌ ‌ ‌ ‌ ‌ ‌ ‌ ‌ ‌ ‌ ‌ ‌ ‌ ‌ ‌ ‌ ‌ ‌ ‌ ‌ ‌ ‌ ‌ ‌ ‌ ‌ ‌ ‌ ‌ ‌ ‌ ‌ ‌ ‌ ‌ ‌ ‌ ‌ ‌
Hello, Meteor readers,
I couldn't help but notice that it's been two days since Valentine's Day and none of you have sent me my roses. Listen, I get it. The postal service can be slow. I'm sure your love is in the mail. Still, though…you couldn't overnight it?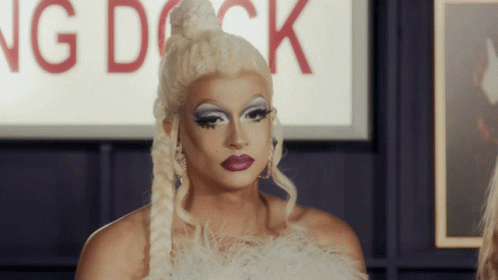 In today's newsletter, Samhita Mukhopadhyay sits down with Keeanga-Yamahtta Taylor, co-founder of the new Black-centric magazine Hammer & Hope, to discuss Black resistance, cross-cultural solidarity, and what happened (and didn't) after 2020.
But first: the news.
Double-checking my mailbox,
Bailey Wayne Hundl
A letter to the editor: On Wednesday, a collective of New York Times contributors published an open letter to Philip B. Corbett, the Times' associate managing editor for standards. In it, they addressed the "editorial bias in the newspaper's reporting on transgender, non⁠-⁠binary, and gender nonconforming people." The letter cited multiple instances in which the Times amplified anti-trans rhetoric, such as one story describing a trans child as "patient zero." (Following the letter's example, we will not provide links to these stories.)
And how did the Times respond to this civil, well-stated, and widely supported request? By publishing an op-ed this morning titled "In Defense of J.K. Rowling."
In case you've not been burdened with the curse of knowledge, I regret to inform you that the Harry Potter author's transphobic views have been well-documented. In the op-ed, writer Pamela Paul (who last summer claimed that trans inclusivity threatened women's rights as much as the far right does) compares the "dangerous" criticism Rowling faces to Salman Rushdie, who was stabbed multiple times last year. A key difference here—along with the fact that Rowling has not, and likely will not, be stabbed—is that Rushdie faced direct death threats from the former Supreme Leader of Iran; Rowling faces exasperated trans people who just want her to stop tweeting.
But the op-ed is one thing; the timing of it is another. It could not be more disrespectful to the thoughtful signers of the letter. If you'd like to add your name to theirs, you can sign here.
A NEW SPACE FOR BLACK RESISTANCE
"After the Uprising, What is To Be Done?"
Keeanga-Yamahtta Taylor on a magazine that starts to answer that question
A BLM PROTESTOR RALLIES A CROWD  (IMAGE BY TAYFUN COSKUN/ANADOLU AGENCY VIA GETTY IMAGES) 
After 2020, scholar, author, and columnist Keeanga-Yamahtta Taylor and Jen Parker, editor and New York Times alum, saw a gap in how Black politics and resistance were being covered in the media. It was clear that people were angry and fired up—but where was the publication that could serve as a roadmap for a movement?
So they came up with the idea for a new magazine focused on Black politics and culture. Launched on Wednesday, Hammer & Hope says it plans to serve as a place for people to hash out the most important ideas in movement building and beyond. This week, I had the distinct pleasure of sitting down to talk to Keeanga about the new magazine and why we need it now.
Samhita Mukhopadhyay: Talk about how this project came to be and why you decided you wanted to do it. I mean, you're so busy—a magazine?!
Keeanga-Yamahtta Taylor: I met Jen in the fall of 2019 [as my editor at The New York Times], and when the events of 2020 happened, both of us felt the absence of a venue to really engage with some of the debates that were emerging over what the nature of police reform should be, can the police be reformed, and what activists and organizers should be doing. There were millions of people on the streets and uprisings in different cities, yet there was little organizational cohesion. And so the questions of "What needs to happen? What should happen next?" or "Where does all this energy go?" It just felt like those types of questions weren't being fully engaged.
So we spent the last two years trying to make it happen—a publication that saw itself as part of these discussions, a space where people on the ground could come talk about these ideas, [ask] strategic and tactical questions, but also the political questions that arise out of those debates.
SM: You've recently written about the attack on Black studies, and even your own work has been banned [from  A.P. curriculum by the College Board]. Why is Black rebellion and resistance so important to our understanding of history, and where does this project fit within that?
KYT: You've got the governors of states trying to ban any discussion about Black history. And that is because the Black movement, probably more than any other, really exposes the hypocrisy at the center of American history. Black people were brought here as slave labor, and then when slavery ended, you had another hundred years of legal subjugation. With those 400 years of conscripted, codified racism, discrimination, and subjugation, the entire idea that the United States is a unique democracy…falls apart and is a complete farce.
And some of that is revealing, too, in terms of what it says about white people. Because as James Baldwin once said, "If we are not who you think we are, then who are you?" So if you've built the entire foundation of the country based on this idea of Black people being subordinate and inferior, and it's not true, then it's deeply destabilizing when they rise up. And then the second part of it is that if it's true that there are 400 years of legal oppression and exploitation, then maybe the claims of Black people are legitimate; then maybe the claims for redress, for reparations, for programmatic interventions from the state—that has legitimacy.
And that is something that neither liberals nor conservatives really want to talk about. They don't want to pay the price tag—the trillion dollar price tag—that comes with not even the question of reparations, but what does it mean to invest in schools? What does it mean to repair housing? What does it mean to provide meaningful jobs for people? They don't want to deal with any of that. And you have to deal with that if you deal with Black history. And so that history remains marginalized and out of our discussions.
And so, of course, we want to bring that to the surface, but we want to do it in a way that is not just about Black rebellion unto itself. We're interested in the politics of solidarity. Even if we say that Black people bear the brunt of racism, discrimination, and exploitation in the United States, we know that Black people aren't the only ones who experience that. We have to show what connects us and brings us together and organize a struggle and a fight around that.
SM: Much of your work critically engages with identity politics and how it's merged with a neoliberal sense of diversity. You get into that in your book Let's Get Free, and you have talked about that with Olúfẹ́mi Táíwò, author of Elite Capture—who's also in the inaugural issue. But there is a very big interest in representation in pop culture. What do you think about the energy that goes into that?
KYT: We have an interview in the magazine with myself, Durecka Purnell and Olúfẹ́mi Táíwò, titled "After The Uprising, What is To Be Done?" We talk about how symbolic representation has been offered as an alternative to substantive change in the last several years. So we don't get meaningful police reform, but we get Juneteenth as a holiday. We don't get substantive reform regarding housing—where you have Black women who are the one demographic most likely to be evicted in the United States—but we get a Black woman on the Supreme Court or a Black woman as the vice president. And that is supposed to satisfy the needs of Black women somehow.
There's certainly a problem with the kind of over-emphasis on representation…[which] has become easier to deliver than the substantive change that people want. [That's] why the level of tension socially is escalating. The ability to simply pay people off with representational or token support versus actually transforming a situation…I think people, in many ways, are rejecting that. And you might be happy or satisfied with the individual, but the idea that that would supplant a particular program or funding or something with some substance to it is really less [acceptable] with every passing day.
And we obviously think that issues concerning race and gender and sexuality and ability and nationality and where you come from, immigrant status and all of that, are important, and particular struggles exist around each of them. At the same time, we want to understand how solidarity can bring different struggles and movements together. And that's part of the point of this publication, to create a space where we really work that out.
SM: And the magazine is free? 
You can't build a movement behind a paywall. And why on earth, if we've got Chase Strangio talking about the attacks on trans people and their relationship to the attacks on Black people—why are we charging anybody to read that?
You are receiving this email because you have subscribed to our newsletter.