Not THAT kind, but just as scary ‌ ‌ ‌ ‌ ‌ ‌ ‌ ‌ ‌ ‌ ‌ ‌ ‌ ‌ ‌ ‌ ‌ ‌ ‌ ‌ ‌ ‌ ‌ ‌ ‌ ‌ ‌ ‌ ‌ ‌ ‌ ‌ ‌ ‌ ‌ ‌ ‌ ‌ ‌ ‌ ‌ ‌ ‌ ‌ ‌ ‌ ‌ ‌ ‌ ‌ ‌ ‌ ‌ ‌ ‌ ‌ ‌ ‌ ‌ ‌ ‌ ‌ ‌ ‌ ‌ ‌ ‌ ‌ ‌ ‌ ‌ ‌ ‌ ‌ ‌ ‌ ‌ ‌ ‌ ‌ ‌ ‌ ‌ ‌ ‌ ‌ ‌ ‌ ‌ ‌ ‌ ‌ ‌ ‌ ‌ ‌ ‌ ‌ ‌ ‌ ‌ ‌ ‌ ‌ ‌ ‌ ‌ ‌ ‌ ‌ ‌ ‌ ‌ ‌ ‌ ‌ ‌ ‌ ‌ ‌ ‌ ‌ ‌ ‌ ‌ ‌ ‌ ‌ ‌ ‌ ‌ ‌ ‌ ‌ ‌ ‌ ‌ ‌ ‌ ‌ ‌ ‌ ‌ ‌ ‌ ‌ ‌ ‌ ‌ ‌ ‌ ‌ ‌ ‌ ‌ ‌ ‌ ‌ ‌ ‌ ‌ ‌ ‌ ‌ ‌ ‌ ‌ ‌ ‌ ‌ ‌ ‌ ‌ ‌ ‌ ‌ ‌ ‌ ‌ ‌ ‌ ‌ ‌ ‌ ‌ ‌ ‌ ‌ ‌ ‌ ‌ ‌ ‌ ‌ ‌ ‌ ‌ ‌ ‌ ‌ ‌ ‌ ‌ ‌ ‌ ‌ ‌ ‌ ‌ ‌ ‌ ‌ ‌ ‌ ‌ ‌ ‌ ‌ ‌ ‌ ‌ ‌ ‌ ‌ ‌ ‌ ‌ ‌ ‌ ‌ ‌ ‌ ‌ ‌ ‌ ‌ ‌ ‌ ‌ ‌ ‌ ‌ ‌ ‌ ‌ ‌ ‌ ‌ ‌ ‌
Happy Halloween, Meteor readers,
I've never been much of a costume girlie. I prefer Dia de los Muertos, which is celebrated in the days after Halloween. I love the idea of making the veil between the living and those who've crossed over a bit thinner. So remember to put out a candle and a little treat for your loved ones or any other spirits you're welcoming. And if there are some ghosts you're trying to avoid? Burn a little sage, name the ghost, and say aloud that they aren't welcome. You can thank me later.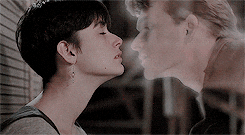 In today's newsletter, we take a look at GOP tomfoolery in Ohio, the arrest of an Iranian hero, and an engagement announcement.
Summoning spirits,
Shannon Melero
The Purge: Nearly 27,000 people just lost the ability to vote in Ohio. How does that happen, exactly? It's routine to maintain the list of registered voters by removing those who change their names or have moved. But in the last decade, since a 2013 Supreme Court case gutted the Voting Rights Act of 1965, irresponsible purges are on the rise—and often come with a political motivation.
This Ohio purge is particularly suspect because of its timing and, more to the point, because of what's on the ballot next week. Before they're removed, voters are required to receive notification about the pending risk. But since those notifications can easily slip under the radar, it's customary not to carry out a purge so close to an election. The fact that Ohio Secretary of State Frank LaRose scheduled this purge less than a week before Election Day has raised suspicions among his colleagues—especially because, just this August, LaRose delayed a purge until after a special election that included a GOP-backed measure meant to make it tougher to pass constitutional amendments.
Which brings us to the heart of the issue: What exactly is LaRose preventing some Ohioans from voting on next week? A few things, but the big fish on the ballot is Issue 1, a measure that would amend the state constitution and "prevent the state from banning access to abortion, contraception, miscarriage care and other reproductive decisions."
LaRose knows the odds are stacked against him. Similar elections putting abortion on the ballot have resulted in a spate of pro-choice victories, even in conservative states like Kansas, Kentucky, and Montana. The GOP is fully aware that the majority of Americans support abortion access, and voter suppression is the only way to get around that inconvenient fact. (For a party that claims to hate government overreach, they're giving extreme reach.)
If Issue 1 does go on to fail by less than 27,000 votes next Tuesday, the purge may have been successful, and LaRose will have laid out a blueprint for other anti-abortion Secretaries of State looking to change the outcome of elections. These kinds of tactics are a reminder of just how much extremists rely on sowing confusion and making voting as difficult as possible. Don't let them.
In related news: Virginia is the last state in the South that hasn't put severe restrictions on abortion. But that may not be the case for long. All eyes are on the state's upcoming local election, where Republicans are trying to secure just a handful of seats in order to win the majority. And they're doing whatever it takes to gain control, like mailing out explicit flyers with screengrabs of Democratic candidate Susanna Gibson's live-streamed sex videos with her husband. Honestly, congratulations to the Gibsons for keeping the spice alive in their marriage. I'd vote for both of them if I could.

After weeks of protests and countless urgings from humanitarian groups—and just before a report, confirmed by the IDF, that a refugee camp had been hit by Israeli missiles—Israel's Prime Minister Benjamin Netanyahu told the world he would not order a ceasefire in Gaza. If you're part of the American majority who disagrees, you can click here to add your voice to the calls for a ceasefire and the delivery of more humanitarian aid.
Demonstrators rally outside the U.S. Capitol demanding a cease fire in Gaza on October 18. (Image by Chip Somodevilla via Getty Images) 
WE'RE GIVING AWAY SOMETHING EXTRA SPECIAL THIS MONTH!
FOR EVERY FRIEND THAT SIGNS UP FOR THIS NEWSLETTER USING YOUR UNIQUE SHARE CODE BELOW YOU'LL BE ENTERED INTO A DRAWING TO WIN TWO FREE TICKETS TO MEET THE MOMENT AT THE BROOKLYN MUSEUM 
DON'T HAVE A CODE? GET ONE HERE! 
Didn't make it to Work Shift? We've got you covered! Enjoy this panel discussion featuring two HR execs who are letting us non-HR folk know what goes on behind the scenes—and how they're putting the "human" back into human resources.
You are receiving this email because you have subscribed to our newsletter.