Another weekend of tragedy ‌ ‌ ‌ ‌ ‌ ‌ ‌ ‌ ‌ ‌ ‌ ‌ ‌ ‌ ‌ ‌ ‌ ‌ ‌ ‌ ‌ ‌ ‌ ‌ ‌ ‌ ‌ ‌ ‌ ‌ ‌ ‌ ‌ ‌ ‌ ‌ ‌ ‌ ‌ ‌ ‌ ‌ ‌ ‌ ‌ ‌ ‌ ‌ ‌ ‌ ‌ ‌ ‌ ‌ ‌ ‌ ‌ ‌ ‌ ‌ ‌ ‌ ‌ ‌ ‌ ‌ ‌ ‌ ‌ ‌ ‌ ‌ ‌ ‌ ‌ ‌ ‌ ‌ ‌ ‌ ‌ ‌ ‌ ‌ ‌ ‌ ‌ ‌ ‌ ‌ ‌ ‌ ‌ ‌ ‌ ‌ ‌ ‌ ‌ ‌ ‌ ‌ ‌ ‌ ‌ ‌ ‌ ‌ ‌ ‌ ‌ ‌ ‌ ‌ ‌ ‌ ‌ ‌ ‌ ‌ ‌ ‌ ‌ ‌ ‌ ‌ ‌ ‌ ‌ ‌ ‌ ‌ ‌ ‌ ‌ ‌ ‌ ‌ ‌ ‌ ‌ ‌ ‌ ‌ ‌ ‌ ‌ ‌ ‌ ‌ ‌ ‌ ‌ ‌ ‌ ‌ ‌ ‌ ‌ ‌ ‌ ‌ ‌ ‌ ‌ ‌ ‌ ‌ ‌ ‌ ‌ ‌ ‌ ‌ ‌ ‌ ‌ ‌ ‌ ‌ ‌ ‌ ‌ ‌ ‌ ‌ ‌ ‌ ‌ ‌ ‌ ‌ ‌ ‌ ‌ ‌ ‌ ‌ ‌ ‌ ‌ ‌ ‌ ‌ ‌ ‌ ‌ ‌ ‌ ‌ ‌ ‌ ‌ ‌ ‌ ‌ ‌ ‌ ‌ ‌ ‌ ‌ ‌ ‌ ‌ ‌ ‌ ‌ ‌ ‌ ‌ ‌ ‌ ‌ ‌ ‌ ‌ ‌ ‌ ‌ ‌ ‌ ‌ ‌ ‌ ‌ ‌ ‌ ‌ ‌
Good evening Meteor readers,
Last night, along with a million other folks across the country, I settled into the couch for three hours of appointment television. Yes, I'm talking about the 30th anniversary of Monday Night RAW, the longest-running weekly episodic television show in American history. Oh, were you watching something else?
The evening was a celebration of not just the longevity of the show itself—which, for the uninitiated, is the premiere weekly wrestling program in the U.S —but of its iconic characters, some inexplicably still active in the wrestling world: Triple H, the Undertaker, Sean Michaels, etc. (I'd love to tack a woman onto that list, but alas, it seems that some invites got lost in the mail. Honorable mention to Alundra Blayze who was on screen for 15 seconds.)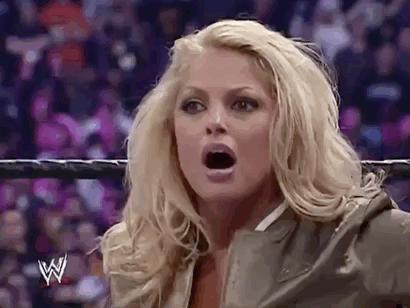 TRISH STRATUS WATCHING THE SHOW FROM HOME AND SEEING NOT A SINGLE LEGENDARY WOMAN IN ATTENDANCE. 
As a lifelong on-and-off wrestling fan (the early-Divas era was hard for some of us), all that nostalgia made me reflect on how much and how little can change in 30 years. Since its inception, RAW has gone from a kitschy, wildly sexist male-driven soap opera to a multi-million dollar enterprise that can sometimes recognize its own sexism and even address it.
Meanwhile, some institutions seem to make no progress at all. And as the headlines reminded us this weekend, over the last 30 years, America has managed, slowly but surely, to normalize the occurrence of mass shootings. A different day, a different set of victims, and the same response: thoughts, prayers, "never agains," empty political gestures. Rinse, repeat. Without a breather.
In today's newsletter, we attempt to make sense of another tragedy and search for a few bright spots in the world.
Surreptitiously convincing you to watch wrestling,
Shannon Melero
A weekend of mass shootings:  There have been 39 mass shootings in the month of January, and the one that took place in California yesterday afternoon is the second the state has seen in three days. Before that shooting in Half Moon Bay, where seven were killed and one left in critical condition, there was the shooting in Monterey Park, which claimed 11 lives. And then, on Monday night, there was another shooting in Oakland, with one killed and seven injured. As one assemblyman in California told the Washington Post, "Before we've even had a chance to mourn them, there is yet another mass shooting."
The weight of that statement is bone-crushing. Police still have not determined a motive for either the Monterey Park or Half Moon Bay shootings, the former of which took place while the local community was celebrating the Lunar New Year. The suspected Monterey gunman reportedly died from a self-inflicted gunshot shortly after the incident. Meanwhile, the Half Moon Bay shooter was taken into police custody after he was found parked outside a precinct. No one has been apprehended in connection to the Oakland shooting.
In response to this horrific string of events, President Biden called on Congress to reinstate the assault weapons ban, which you may recall expired in 2004. But we've seen this song and dance before, and the legislative process required to end (or even put a dent in) gun violence would require massive changes, like Republicans unclasping the death grasp they have on the second amendment. Ironically this brings to mind part of a motivational speech from Peloton instructor Jess Sims where she notes that people sometimes confuse the word hard with the word impossible. Solving gun violence is not impossible; it's just extremely fucking hard. But hard things get accomplished all the time. *Looks at every other country on the globe that doesn't have this problem*
If you or someone you know has been impacted by gun violence and is looking for help, please start here.  If you are a member of the AAPI community and are looking for mental health resources, try here. And if you'd like to take part in ending gun violence, here are some suggestions from the Prevention Institute. 
"Nothing to celebrate": Renee Chelian was 15 years old when she found out she was pregnant. Although it was illegal at the time—1966—her parents asked her if she wanted to have an abortion. She said yes. Chelian is now an abortion provider in her home state of Michigan, and because of that initial traumatic experience, she has helped thousands of patients receive safe abortion care. On what should have been the 50th anniversary of Roe v. Wade, Chelian felt there was "nothing to celebrate." But we celebrate her and the heroes, known and unknown, who work against all odds to provide necessary healthcare to pregnant people.
Terrible news, younger millennials: Panic! at the Disco is over. The voice of our youth, Brendan Urie, has announced that after their European tour, the group will be no more as he moves his focus to becoming a father. Which is fine, and yeah, feminist adjacent, but what about us, Brendan? What about everything we built together???

The internal investigation into who leaked the draft of the Roe decision which saw law clerks and lower-level employees face questioning and suspicion is now closed without resolution. But over the weekend, Jodi Kantor asked the biggest question of all:

who actually grilled the nine most in-the-know people in the room

? (Spoiler alert: no one!)

Oscar nominations are in. I will not be taking any questions about the travesty of Top Gun: Maverick making it to the Best Picture shortlist at this time. But I am here for any and all wins related to Michelle Yeoh—who made history today as the first Asian to be nominated for the best actress category at the Oscars.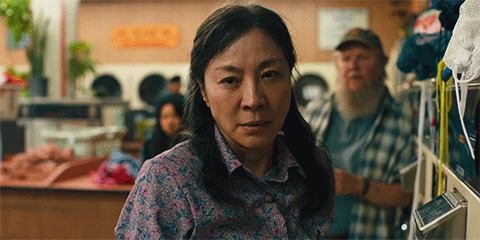 Thanks to all of the Swifties who were consistently on their vigilante shit, Ticketmaster spent Tuesday facing a Congressional hearing which Senator Richard Blumenthal described as "an absolutely unified cause" for Republicans and Democrats. Marvel at the power of Taylor.

It's taken a minute, but Meta, aka Facebook, and its offspring are finally taking the #FreetheNipple movement seriously. Last week, the company's oversight board recommended that Meta update its policies around adult nudity to "respect international human rights standards." Translation? Stop blocking female (but not male) nipples across FB and IG—the board found that doing so met the standards for gender-based discrimination. As my pal Joan Summers likes to say—titties out for Jesus!

I have no interest in the Super Bowl this year. But I am interested in watching

Sheryl Lee Ralph

perform "Lift Every Voice and Sing" before the game starts.
Have you gotten your tickets for our live event yet? No? It's next week!! Click the image below to get the goods.
You are receiving this email because you have subscribed to our newsletter.