"This is for the girls that look like me"
And Happy Trump Arrest Day, everyone! ‌ ‌ ‌ ‌ ‌ ‌ ‌ ‌ ‌ ‌ ‌ ‌ ‌ ‌ ‌ ‌ ‌ ‌ ‌ ‌ ‌ ‌ ‌ ‌ ‌ ‌ ‌ ‌ ‌ ‌ ‌ ‌ ‌ ‌ ‌ ‌ ‌ ‌ ‌ ‌ ‌ ‌ ‌ ‌ ‌ ‌ ‌ ‌ ‌ ‌ ‌ ‌ ‌ ‌ ‌ ‌ ‌ ‌ ‌ ‌ ‌ ‌ ‌ ‌ ‌ ‌ ‌ ‌ ‌ ‌ ‌ ‌ ‌ ‌ ‌ ‌ ‌ ‌ ‌ ‌ ‌ ‌ ‌ ‌ ‌ ‌ ‌ ‌ ‌ ‌ ‌ ‌ ‌ ‌ ‌ ‌ ‌ ‌ ‌ ‌ ‌ ‌ ‌ ‌ ‌ ‌ ‌ ‌ ‌ ‌ ‌ ‌ ‌ ‌ ‌ ‌ ‌ ‌ ‌ ‌ ‌ ‌ ‌ ‌ ‌ ‌ ‌ ‌ ‌ ‌ ‌ ‌ ‌ ‌ ‌ ‌ ‌ ‌ ‌ ‌ ‌ ‌ ‌ ‌ ‌ ‌ ‌ ‌ ‌ ‌ ‌ ‌ ‌ ‌ ‌ ‌ ‌ ‌ ‌ ‌ ‌ ‌ ‌ ‌ ‌ ‌ ‌ ‌ ‌ ‌ ‌ ‌ ‌ ‌ ‌ ‌ ‌ ‌ ‌ ‌ ‌ ‌ ‌ ‌ ‌ ‌ ‌ ‌ ‌ ‌ ‌ ‌ ‌ ‌ ‌ ‌ ‌ ‌ ‌ ‌ ‌ ‌ ‌ ‌ ‌ ‌ ‌ ‌ ‌ ‌ ‌ ‌ ‌ ‌ ‌ ‌ ‌ ‌ ‌ ‌ ‌ ‌ ‌ ‌ ‌ ‌ ‌ ‌ ‌ ‌ ‌ ‌ ‌ ‌ ‌ ‌ ‌ ‌ ‌ ‌ ‌ ‌ ‌ ‌ ‌ ‌ ‌ ‌ ‌ ‌
Hello again, Meteor readers,
Happy Trump Arrest Day to all who celebrate! In case you hadn't yet heard, the former Home Alone 2 actor surrendered to authorities today, facing 34 felony counts of falsifying business records.
Unfortunately, it's unlikely we'll ever have the sweet satisfaction of getting to see his mug shot—even if he does end up taking one. We'll just have to satisfy ourselves with these AI-generated substitutions. (Look at him go!)
We've got a bit of a short one today because we're in conversation with Dr. Jane Goodall tonight at the Brooklyn museum. If you can't join us in person, you can still watch the livestream here.
Today's newsletter still has it all, though: powerful trans allyship, racial double standards, and an announcement from the Vatican that came 500 years too late.
In celebration,
Bailey Wayne Hundl
"For the girls that look like me": On Sunday, college basketball star Angel Reese was named Most Outstanding Player of 2023 after leading the LSU Tigers to victory in the NCAA Women's Championship. She also set the measure for most double-doubles in a single season with a total of 34. But all anyone can seem to talk about is…the fact that she did some light trash-talking?
After her win, Reese did the "John Cena," waving her hand in front of her face at rival player Caitlin Clark. Pundits derided the move as "classless"—despite the fact that Clark herself did the same move earlier in the tournament. In the post-game press conference, Reese responded to the double standards: "I don't fit in a box that y'all want me to be in. I'm too hood. I'm too ghetto. But when other people do it, y'all say nothing. So this was for the girls that look like me, that's going to speak up on what they believe in. It's unapologetically you."
As our own Mik said on Instagram yesterday, "When do we see this debutante-level decorum ever expected from male players?" A word of advice: Maybe if you are going to call a Black woman "classless," make sure you're holding everyone else to the same standard.
  AND: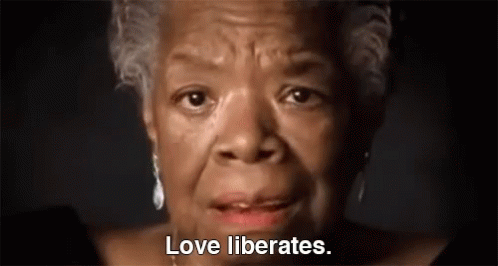 You are receiving this email because you have subscribed to our newsletter.