These Movies Really Miss the Mark on Abortion
‌ ‌ ‌ ‌ ‌ ‌ ‌ ‌ ‌ ‌ ‌ ‌ ‌ ‌ ‌ ‌ ‌ ‌ ‌ ‌ ‌ ‌ ‌ ‌ ‌ ‌ ‌ ‌ ‌ ‌ ‌ ‌ ‌ ‌ ‌ ‌ ‌ ‌ ‌ ‌ ‌ ‌ ‌ ‌ ‌ ‌ ‌ ‌ ‌ ‌ ‌ ‌ ‌ ‌ ‌ ‌ ‌ ‌ ‌ ‌ ‌ ‌ ‌ ‌ ‌ ‌ ‌ ‌ ‌ ‌ ‌ ‌ ‌ ‌ ‌ ‌ ‌ ‌ ‌ ‌ ‌ ‌ ‌ ‌ ‌ ‌ ‌ ‌ ‌ ‌ ‌ ‌ ‌ ‌ ‌ ‌ ‌ ‌ ‌ ‌ ‌ ‌ ‌ ‌ ‌ ‌ ‌ ‌ ‌ ‌ ‌ ‌ ‌ ‌ ‌ ‌ ‌ ‌ ‌ ‌ ‌ ‌ ‌ ‌ ‌ ‌ ‌ ‌ ‌ ‌ ‌ ‌ ‌ ‌ ‌ ‌ ‌ ‌ ‌ ‌ ‌ ‌ ‌ ‌ ‌ ‌ ‌ ‌ ‌ ‌ ‌ ‌ ‌ ‌ ‌ ‌ ‌ ‌ ‌ ‌ ‌ ‌ ‌ ‌ ‌ ‌ ‌ ‌ ‌ ‌ ‌ ‌ ‌ ‌ ‌ ‌ ‌ ‌ ‌ ‌ ‌ ‌ ‌ ‌ ‌ ‌ ‌ ‌ ‌ ‌ ‌ ‌ ‌ ‌ ‌ ‌ ‌ ‌ ‌ ‌ ‌ ‌ ‌ ‌ ‌ ‌ ‌ ‌ ‌ ‌ ‌ ‌ ‌ ‌ ‌ ‌ ‌ ‌ ‌ ‌ ‌ ‌ ‌ ‌ ‌ ‌ ‌ ‌ ‌ ‌ ‌ ‌ ‌ ‌ ‌ ‌ ‌ ‌ ‌ ‌ ‌ ‌ ‌ ‌ ‌ ‌ ‌ ‌ ‌ ‌
Howdy, Meteor readers,
It's been 100 days since the overturn of Roe v. Wade, and we've got reproductive rights on the brain. Maybe it's the fall weather keeping some of us indoors or maybe it's the absolutely wild anti-abortion scene in Blonde (the Marilyn Monroe biopic), but today we're thinking about the ways abortion is portrayed in film and television.
In today's newsletter, author Scarlett Harris looks at another recent Netflix movie that does a disservice to accurate abortion storytelling by pretending abortion simply doesn't exist.
Before we dive head-first into the news, The Meteor wishes a blessed Yom Kippur to those who observe tomorrow. May your fasts be easy.
Glued to the screens,
Shannon Melero
"It was a war zone": Protests continue in Tehran following the death of Mahsa Amini in late September. On Sunday afternoon a group of students was holding a demonstration at the Sharif University of Technology when they were eventually surrounded and trapped by riot police. Violence erupted and several students were injured and arrested. (The exact number is unclear; there are many conflicting reports.) One student claims that the police started shooting into the crowd and even used gas to get the students to disperse. It's just the latest incident in these rising protests: Despite efforts by the Iranian government to limit internet access and downplay the severity of the protests, the people have not been silenced, and protestors in England, the United States, Greece, Canada, Turkey, and Chile are all demanding justice on behalf of people just like Mahsa who have been oppressed—or even killed—by Iran's long-ruling theocratic government.

Talking. CGI. Fetus: If 2022 had a bingo card (and I'm sure somewhere it does), I don't think anyone expected it to have a CGI fetus talking to Marilyn Monroe (Ana de Armas) in a film meant to explore the icon's mental state. But alas, here we are, wondering what was going on in the writer's room for Netflix's Blonde. Seriously, who sat there and said, "Hear me out: what if before she tries to get an abortion, she has a coherent conversation with the fetus??" Well, whoever that person is, they've made an enemy of Planned Parenthood (not to mention everyone who lost an hour of their life watching that movie). The organization has come out strongly against the film, calling it "anti-abortion propaganda." They say the film bolsters the message of anti-abortion extremists, stating "Planned Parenthood respects artistic license and freedom. However, false images only serve to reinforce misinformation and perpetuate stigma around sexual and reproductive health care." More on another Netflix blunder below.
  AND:
SACHEEN LITTLEFEATHER AT AN EVENT WITH THE ACADEMY EARLIER THIS YEAR. (IMAGE BY FRAZER HARRISON VIA GETTY IMAGES)
Look Both Ways Willfully Ignores Abortion
Has post-Roe Hollywood learned nothing? 
LILI REINHART, STAR OF NETFLIX'S LOOK BOTH WAYS. (IMAGE BY EMMA MCINTYRE VIA GETTY IMAGES)
Look Both Ways, the Lili Reinhart movie now on Netflix, was marketed as a sweet rom-com in the vein of Sliding Doors about a college senior who takes a pregnancy test. In one scenario, she has a pregnancy scare; the other, a life-changing positive result. The film follows Natalie (Reinhart) who plans to graduate college and move to Los Angeles with her best friend Cara (Aisha Dee). She has a five-year plan and having a baby is not part of it. "I did not see 'single, unemployed, 22-year-old mom' on my tarot card reading," she laments.
In both scenarios, one thing is glaringly omitted: the option of abortion, legal or otherwise. Instead, the film glosses over the abortion conversation in a short, two-minute scene with Natalie's casual hookup/baby daddy Gabe (Danny Ramirez), who weakly asserts that he's pro-her choice.
Like Knocked Up, the odd-couple pregnancy comedy that preceded it by 15 years, Look Both Ways never utters the word "abortion." Both Reinhart and director Wanuri Kahiu have said that the film is not an "abortion movie;" it's a movie about "following your heart." This seems like a cop-out. And it pales in comparison to more recent abortion-themed movies: Unpregnant (2020), Plan B (2021) and Never Rarely Sometimes Always (2020) all engage with dwindling reproductive rights explicitly, and explore the lengths young women will go to in order to obtain them.
It's true that screenwriter April Prosser's script and Kahiu's final cut were in motion long before the devastating Dobbs ruling that came in June. But the entertainment industry has an opportunity to grapple with the many ways people experience unplanned pregnancies and not doing so is downright irresponsible. Instead, Look Both Ways normalizes a post-Roe world, in which the only result of an unplanned pregnancy is a birth. Netflix and absolutely not chill.
ABORTION STORIES DONE RIGHT
Here are a few shows (and one movie) that stick out by addressing the topic of abortion with integrity and thoughtfulness. Light spoilers ahead! (But also some of this is old, so don't @ me. Step up your TV game.)
The majority of people who seek abortions are Black—but over the last five years, 66% of abortions shown on television featured white characters. That's one of the reasons Vida stands out. A STARZ television series following the lives of two Latine sisters, Vida includes a storyline about medical abortion in its third season. The show handles the entire thing with grace and tenderness and reminds us that abortions are not invasive, frightening procedures, even when they might be emotional.
You may not remember it, but I vividly recall the abortion plotline in season four of everyone's favorite Texas-based soap opera. Without giving too much away, this one has less to do with the procedure itself and more with accessing it (and helping someone access it) in an environment that prevents abortion seekers from making their own choices. It's quite infuriating but newly relevant as Texas is once again at the center of a reproductive rights shitstorm. (Don't worry, there is lots of Connie Britton to help you get through this watch.)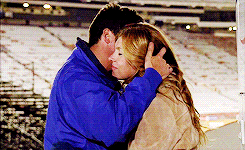 Did you know that only 34% of characters in abortion plotlines actually face any barriers to obtaining the procedure (as many real-life abortion-seekers have for years)? This French film, based on true events from the 1960s, shows a young college student navigating a maze of anti-abortion barriers—some of which still exist today. Be warned: It is graphic and unrelenting in its pace. Certainly not a relaxing watch, but a necessary one.
This one hits hard. In the show's second season, released in 2022, a woman seeks an abortion in Mississippi from the Jackson Women's Health Organization—the exact same organization at the center of the Dobbs decision. The episode is also a sweeping commentary on Black maternal health. Studies have shown that Black women in America are three times more likely to die during childbirth than white women, a statistic that one character on the show explains summarily by saying, "Pregnancy is life and death for us."
(For an extremely full and comprehensive list of every mention of abortion onscreen since the beginning of time, visit ansirh.org.)
You are receiving this email because you have subscribed to our newsletter.