The President's missed opportunity
And older women exist in public, sorry! ‌ ‌ ‌ ‌ ‌ ‌ ‌ ‌ ‌ ‌ ‌ ‌ ‌ ‌ ‌ ‌ ‌ ‌ ‌ ‌ ‌ ‌ ‌ ‌ ‌ ‌ ‌ ‌ ‌ ‌ ‌ ‌ ‌ ‌ ‌ ‌ ‌ ‌ ‌ ‌ ‌ ‌ ‌ ‌ ‌ ‌ ‌ ‌ ‌ ‌ ‌ ‌ ‌ ‌ ‌ ‌ ‌ ‌ ‌ ‌ ‌ ‌ ‌ ‌ ‌ ‌ ‌ ‌ ‌ ‌ ‌ ‌ ‌ ‌ ‌ ‌ ‌ ‌ ‌ ‌ ‌ ‌ ‌ ‌ ‌ ‌ ‌ ‌ ‌ ‌ ‌ ‌ ‌ ‌ ‌ ‌ ‌ ‌ ‌ ‌ ‌ ‌ ‌ ‌ ‌ ‌ ‌ ‌ ‌ ‌ ‌ ‌ ‌ ‌ ‌ ‌ ‌ ‌ ‌ ‌ ‌ ‌ ‌ ‌ ‌ ‌ ‌ ‌ ‌ ‌ ‌ ‌ ‌ ‌ ‌ ‌ ‌ ‌ ‌ ‌ ‌ ‌ ‌ ‌ ‌ ‌ ‌ ‌ ‌ ‌ ‌ ‌ ‌ ‌ ‌ ‌ ‌ ‌ ‌ ‌ ‌ ‌ ‌ ‌ ‌ ‌ ‌ ‌ ‌ ‌ ‌ ‌ ‌ ‌ ‌ ‌ ‌ ‌ ‌ ‌ ‌ ‌ ‌ ‌ ‌ ‌ ‌ ‌ ‌ ‌ ‌ ‌ ‌ ‌ ‌ ‌ ‌ ‌ ‌ ‌ ‌ ‌ ‌ ‌ ‌ ‌ ‌ ‌ ‌ ‌ ‌ ‌ ‌ ‌ ‌ ‌ ‌ ‌ ‌ ‌ ‌ ‌ ‌ ‌ ‌ ‌ ‌ ‌ ‌ ‌ ‌ ‌ ‌ ‌ ‌ ‌ ‌ ‌ ‌ ‌ ‌ ‌ ‌ ‌ ‌ ‌ ‌ ‌ ‌ ‌
How's it hanging, Meteor readers?
Hope you're all getting through the week and finding meaningful ways to relax. I took a two-hour bath yesterday and read Stephen King's Misery. "But Bailey," you might be thinking, "That's not a very relaxing book." And to that, dear reader, I say it is when you've had a week like mine.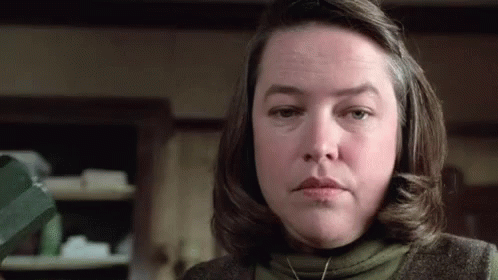 Today we look at President Biden's State of the Union address: the highlights, the heckles, and the hole where a meaningful mention of abortion should have been. Plus, Barbra Streisand, Julia Louis-Dreyfus, and Rihanna all have something exciting to announce! HUGE day for women and women-admirers.
But first: the cockadoodie news.
Keepin' it easy,
Bailey Wayne Hundl
The state of our union: President Biden gave his second State of the Union address Tuesday night. Traditionally, the State of the Union is a speech given by one person, but I guess this one was a group performance? Republican hecklers were out in full force, including Marjorie Taylor Greene cosplaying as Effie Trinket from The Hunger Games. The odds were not in her favor, though: She yelled "liar!" at Biden for claiming some Republicans ("I'm not saying it's a majority," he specified) want to cut Medicare and Social Security; Biden took it in stride, responding he was glad to hear they'd changed their minds—considering many have indeed proposed to cut both.
Remember when Rep. Joe Wilson yelled "You lie!" at President Obama (who also hadn't) and it was treated like a big deal? That was fun. Makes you sort of nostalgic.
But all in all, Biden was able to face the stadium jeers and make several important points. He recounted the horror at Uvalde and called for Congress to "ban assault weapons now." He honored the parents of Tyre Nichols, who were present, and stressed the importance of police reform. As Rep. Alexandria Ocasio-Cortez acknowledged on MSNBC, while advocates have said reform is not enough, POTUS has come a long way from just a year ago, when he was advocating more police funding.
But we can't help but acknowledge the elephant in the room (or perhaps, not in the room): abortion. As writer Jessica Valenti pointed out, the State of the Union "[had] four sentences on abortion. Four. By comparison, the speech [had] 19 sentences on 'junk fees.'"
He started by saying Congress needed to restore and codify Roe v. Wade. Well, okay. Yes. Ground-level stuff, but it's worth saying. Then he claimed he's doing everything he can, reassuring us, "If Congress passes a national abortion ban, I will veto it."
I mean…that's great. But it's not enough. Every day a new state is introducing or trying to introduce a new way to ban abortion. There is an imminent, very real threat to the abortion pill; the President could have brought awareness to it in a crucial week. He could have pointed out that denying abortions can kill pregnant people (especially considering that one of Dr. Jill Biden's guests almost died as a result of Texas' abortion ban). He could have given hope, given information, given a plan of action: anything.
Half of America's citizenry were stripped of their right to bodily autonomy overnight. Trans people have their bodily autonomy threatened more and more every day. Our bodies are under coordinated attack from state legislatures. And with the whole country watching, President Biden decided to offer four sentences of condolences and move on. Last fall's election demonstrated how much we care about abortion; it's not unreasonable that we ask our president to do the same.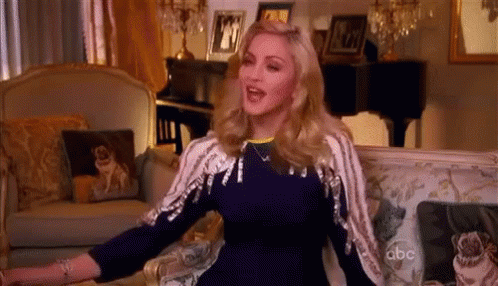 Perhaps you've heard of Sam Bankman-Fried, the supposed "boy genius" of crypto who was arrested last December for defrauding investors. But as this excellent piece by Molly White points out, Sam Bankman-Fried is thirty years old. She says, "It's jarring to read a story about a neighbor calling the police on a nine-year-old Black girl…[calling her] 'a little Black woman…and then switch over to…the 30-year old 'crypto kid' who might've just made an oopsie with billions of dollars of customer funds." It really makes you think about who gets granted the innocence of childhood—and who has it taken from them.
The trailer for Rihanna's Super Bowl performance is HERE!!!! And it's got a beautiful tribute to her hometown of Bridgetown, Barbados. Y'all send thoughts and prayers to the people I live with, because I'm gonna play this about 500 more times today.
You are receiving this email because you have subscribed to our newsletter.