The health crisis facing Black mothers
Plus: A human rights ruling with a big old asterisk
‌ ‌ ‌ ‌ ‌ ‌ ‌ ‌ ‌ ‌ ‌ ‌ ‌ ‌ ‌ ‌ ‌ ‌ ‌ ‌ ‌ ‌ ‌ ‌ ‌ ‌ ‌ ‌ ‌ ‌ ‌ ‌ ‌ ‌ ‌ ‌ ‌ ‌ ‌ ‌ ‌ ‌ ‌ ‌ ‌ ‌ ‌ ‌ ‌ ‌ ‌ ‌ ‌ ‌ ‌ ‌ ‌ ‌ ‌ ‌ ‌ ‌ ‌ ‌ ‌ ‌ ‌ ‌ ‌ ‌ ‌ ‌ ‌ ‌ ‌ ‌ ‌ ‌ ‌ ‌ ‌ ‌ ‌ ‌ ‌ ‌ ‌ ‌ ‌ ‌ ‌ ‌ ‌ ‌ ‌ ‌ ‌ ‌ ‌ ‌ ‌ ‌ ‌ ‌ ‌ ‌ ‌ ‌ ‌ ‌ ‌ ‌ ‌ ‌ ‌ ‌ ‌ ‌ ‌ ‌ ‌ ‌ ‌ ‌ ‌ ‌ ‌ ‌ ‌ ‌ ‌ ‌ ‌ ‌ ‌ ‌ ‌ ‌ ‌ ‌ ‌ ‌ ‌ ‌ ‌ ‌ ‌ ‌ ‌ ‌ ‌ ‌ ‌ ‌ ‌ ‌ ‌ ‌ ‌ ‌ ‌ ‌ ‌ ‌ ‌ ‌ ‌ ‌ ‌ ‌ ‌ ‌ ‌ ‌ ‌ ‌ ‌ ‌ ‌ ‌ ‌ ‌ ‌ ‌ ‌ ‌ ‌ ‌ ‌ ‌ ‌ ‌ ‌ ‌ ‌ ‌ ‌ ‌ ‌ ‌ ‌ ‌ ‌ ‌ ‌ ‌ ‌ ‌ ‌ ‌ ‌ ‌ ‌ ‌ ‌ ‌ ‌ ‌ ‌ ‌ ‌ ‌ ‌ ‌ ‌ ‌ ‌ ‌ ‌ ‌ ‌ ‌ ‌ ‌ ‌ ‌ ‌ ‌ ‌ ‌ ‌ ‌ ‌ ‌ ‌ ‌ ‌ ‌ ‌ ‌
Hello, my lovely Meteor readers,
Have you done your taxes yet? No shame if you haven't. Personally, I just finished mine last night…only to have it rejected. (Apparently, Form Blah-Blah needed a cross-reference to Form Such-and-Such or whatever.) I know I'm nowhere near the first or the last to say it, but why is this whole process so damn hard? Just tell me what I owe you and let me be!
We've got a jam-packed newsletter for you all today: a glass-half-empty mifepristone ruling; a multimillion-dollar debt-burning ceremony; Black Maternal Health week; and the hit TV show "A League of Their Own" is BACK! (Sort of.)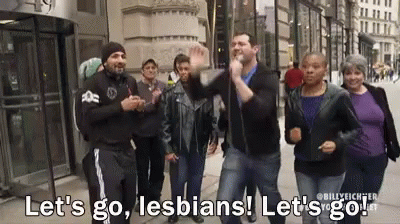 And don't forget to vote for us in the 27th Annual People's Voice Webby Awards. We've been nominated for News & Politics and Public Service & Activism in their social media category. Both of our entries are about abortion, and if you agree that telling these stories is crucial right now, we'd be grateful for your vote!
Double-checking my Form Such-and-Such,
Bailey Wayne Hundl
The fight for mifepristone continues: After Trump-appointed Judge Matthew Kacsmaryk ruled late last Friday that the FDA should revoke its approval of the abortion pill mifepristone, despite over twenty years of its safe and effective use, the (also mostly Trump-appointed) 5th Circuit Court of Appeals decided late last night to partially overrule this decision. This ruling avoids the pill's outright suspension for now; the three-judge panel determined that, since the FDA first approved mifepristone in the year 2000, too much time had passed for the approval to be revoked and that doing so would have "significant public consequences."
But the ruling also comes with some heavy asterisks. The court upheld Kacsmaryk's ruling that some of the FDA's more recent changes to make the pill more accessible should be suspended, including:
At times, the court's 42-page decision even parrotted the anti-abortion rhetoric used in Kacsmaryk's case, intentionally using the scary-but-bogus term "chemical abortion" and at one point referring to a fetus or embryo as "an unborn child." The judges also claimed that "as a result of the FDA's failure to regulate this potent drug," the harm done by the pill is "sufficiently concrete."
Sufficiently concrete? Not exactly! Thanks to a wonderful report from The Washington Post detailing all the science Kacsmaryk ignored (and all the flawed pseudoscience he relied on instead), we know that of the 5.6 million people who used mifepristone between the year 2000 and last June, only 28 mifepristone-related deaths were reported, making the drug safer than penicillin. And even in those 28 cases (some of which involved overdoses or pre-existing conditions), the evidence is too incomplete and inconclusive to demonstrate any cause of death to mifepristone.
The Justice Department announced Thursday that it would ask the Supreme Court to block the 5th Circuit's ruling and protect access to mifepristone. Given SCOTUS's current makeup, it's hard to be optimistic. But some argue that the FDA could just refuse to comply, and we may find out soon how real that possibility is.
  AND: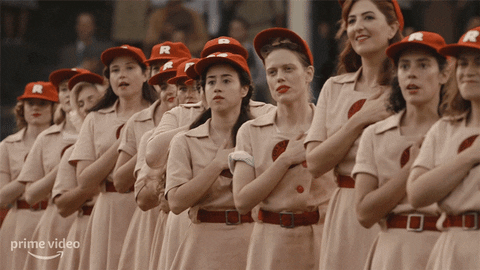 You are receiving this email because you have subscribed to our newsletter.