The cops are sliding into your DMs
This Nebraska abortion case is a warning ‌ ‌ ‌ ‌ ‌ ‌ ‌ ‌ ‌ ‌ ‌ ‌ ‌ ‌ ‌ ‌ ‌ ‌ ‌ ‌ ‌ ‌ ‌ ‌ ‌ ‌ ‌ ‌ ‌ ‌ ‌ ‌ ‌ ‌ ‌ ‌ ‌ ‌ ‌ ‌ ‌ ‌ ‌ ‌ ‌ ‌ ‌ ‌ ‌ ‌ ‌ ‌ ‌ ‌ ‌ ‌ ‌ ‌ ‌ ‌ ‌ ‌ ‌ ‌ ‌ ‌ ‌ ‌ ‌ ‌ ‌ ‌ ‌ ‌ ‌ ‌ ‌ ‌ ‌ ‌ ‌ ‌ ‌ ‌ ‌ ‌ ‌ ‌ ‌ ‌ ‌ ‌ ‌ ‌ ‌ ‌ ‌ ‌ ‌ ‌ ‌ ‌ ‌ ‌ ‌ ‌ ‌ ‌ ‌ ‌ ‌ ‌ ‌ ‌ ‌ ‌ ‌ ‌ ‌ ‌ ‌ ‌ ‌ ‌ ‌ ‌ ‌ ‌ ‌ ‌ ‌ ‌ ‌ ‌ ‌ ‌ ‌ ‌ ‌ ‌ ‌ ‌ ‌ ‌ ‌ ‌ ‌ ‌ ‌ ‌ ‌ ‌ ‌ ‌ ‌ ‌ ‌ ‌ ‌ ‌ ‌ ‌ ‌ ‌ ‌ ‌ ‌ ‌ ‌ ‌ ‌ ‌ ‌ ‌ ‌ ‌ ‌ ‌ ‌ ‌ ‌ ‌ ‌ ‌ ‌ ‌ ‌ ‌ ‌ ‌ ‌ ‌ ‌ ‌ ‌ ‌ ‌ ‌ ‌ ‌ ‌ ‌ ‌ ‌ ‌ ‌ ‌ ‌ ‌ ‌ ‌ ‌ ‌ ‌ ‌ ‌ ‌ ‌ ‌ ‌ ‌ ‌ ‌ ‌ ‌ ‌ ‌ ‌ ‌ ‌ ‌ ‌ ‌ ‌ ‌ ‌ ‌ ‌ ‌ ‌ ‌ ‌ ‌ ‌ ‌ ‌ ‌ ‌ ‌ ‌
High vibrations, Meteor readers,
It's 7/11! All my numerology girlies just nodded while the rest of you are wondering why I feel the need to state the date. But ~mystically speaking~ when those two numbers appear together, they become a powerful and affirming "angel number," which numerologists say can serve as a reminder to move forward within your intuition and a sign that the universe is open to providing you with new opportunities.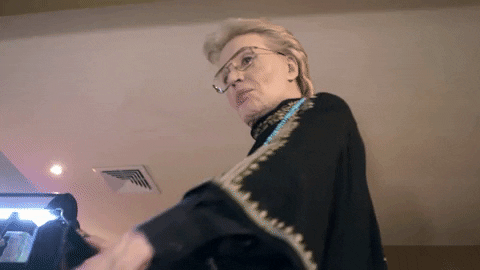 Meanwhile, here on earth: we've got a troubling update on a Nebraska abortion case, an AI lawsuit, and a fond almost-farewell to Megan Rapinoe.
Reading the stars,
Shannon Melero
Privacy: Last week, a mother in Nebraska pled guilty to helping her daughter obtain an illegal abortion and discard the fetus after it was expelled. Now Jessica Burgess and her daughter Celeste, 18, are both looking at jail time for their actions. You may remember Jessica and Celeste's case from last August, shortly after the overturn of Roe v Wade, when charges were first filed against them. What made the case unique was not simply the fact that two women were going to be tried for acquiring and using abortion pills in a state where it was newly illegal—but also the questions the case raised about data privacy.
A refresher: After Celeste found out she was pregnant, she and her mother communicated via Facebook messages and came up with a plan to end the pregnancy and discard the fetus so as not to leave behind any evidence. Because Celeste was already 20 weeks pregnant and Nebraska bans abortion after 12 weeks gestation, the two knew they could not go to a medical provider to do any of this—hence the secrecy. They thought the messages they shared about the ordeal were private. But Facebook's parent company, Meta, turned over their correspondence to the police after being served with a search warrant (pertaining to a different investigation)—and the police had what they needed to charge the mother and daughter.
The case was among the first to highlight just how vulnerable abortion seekers, many of whom rely heavily on online searches for care, had become in the immediate aftermath of Dobbs. As Shamira Ibrahim wrote for The Meteor last year, apps that use location data and cookie tracking "help law enforcement investigate and prosecute abortion-seekers and their respective networks of support." That's exactly what happened in the Nebraska case. Now the women face up to two years in prison, and a man who helped them bury the fetus was also charged and given probation.
If you or someone you know lives in an abortion-ban state and needs care, Ibrahim suggests visiting the Digital Defense Fund, which provides steps for protecting your abortion-related data privacy—from Facebook, the phone company, and anyone else you don't want to know your business.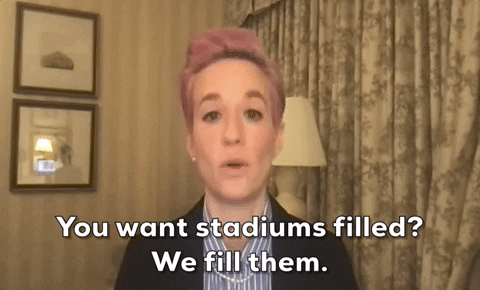 You are receiving this email because you have subscribed to our newsletter.