SCOTUS v. Affirmative Action
Greetings, Meteor readers,
It's an unfortunate day for higher education. This morning, the Supreme Court handed down a ruling that will effectively end affirmative action in the college admissions process, rolling back what Justice Sonia Sotomayor, dissenting, called "decades of…momentous progress" and presenting yet another barrier for students of color.
As a Latina from one of the poorest counties in the state of New York, the process of getting into college was grueling—years of Latin to help me perform better on the SAT, endless extracurriculars, the pressure to get high grades, the money my mother shelled out for an exorbitant prep-school tuition bill. All based on the understanding that I would only succeed if I was extraordinary. Only to finally make it and get called a "spic" by a stranger who wrote it on my dorm room door.
It's laughable that affirmative action was seen as preferential treatment when, for many of us, it was simply a way to gain access to a historically white institution and then spend four years proving you earned your way in.
In today's newsletter, Samhita Mukhopadhyay talks to Princeton University professor Dr. Anne A. Cheng about the ways students of color have been pitted against one another in this debate.
Thinking of all the multicultural student unions today,
Shannon Melero
WHAT'S GOING ON
After a two year hiatus, during which she helped expose the failings of USA Gymnastics and got married, Olympic gold medalist Simone Biles is returning to her sport in August. You can catch her first post-Tokyo Olympics competition appearance at the U.S Classic, streaming August 5 on the NBC Sports app or the Olympic Channel app. (Steal someone's password and watch it.)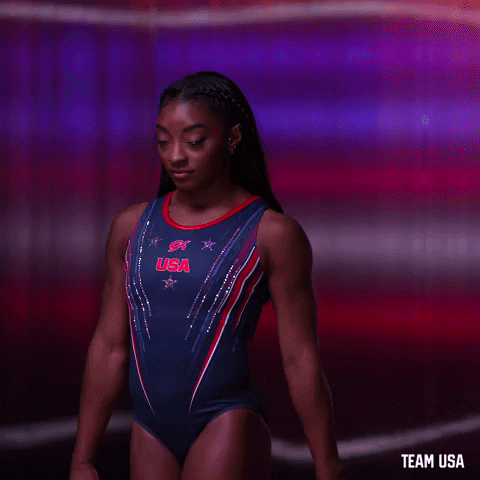 Cutting Race-Based Admissions Will Not Help Asian American Students
"Why do we assume that if you keep down the number of Asian Americans, you'll get more African Americans?"
(IMAGE BY BILL CLARK VIA GETTY IMAGES)
Today, the Supreme Court struck down the practice of affirmative action in college admissions. In two cases—one against Harvard and another against the University of North Carolina—the plaintiffs argued that considering race in the admissions process was a discriminatory practice, violating the Equal Protection Clause of the Constitution.
The decision has been looming for months, but its implications are yet to be seen. That's partly because the cases themselves are complicated, bringing to the surface core tensions in affirmative action—who it includes, who it leaves out, and why we ultimately need it.
I spoke to Dr. Anne A. Cheng—a scholar of Asian American and African American literature and cultural theory at Princeton University—about all of it.
Samhita Mukhopadhyay: What were your thoughts when you first heard the Supreme Court would be looking at race-based admissions in colleges? 
Dr. Anne A. Cheng: It is very complicated. Affirmative action is an imperfect and yet still necessary solution to a very broken social system in America. I am stunned by how persistent the debate is around affirmative action. I remember a long time ago, when I was a graduate student at Stanford, I was stopped on campus by someone wanting to take a photo of me because they wanted it to go with an article about some scandal about Asian American admission at Stanford and other elite institutions. That was several decades ago, and it's like we are still there.
The thing that I've been trying to parse out in understanding the implications of this case are narratives like the myth of the model minority and how often immigrant communities are pitted against the African American community. Some of the plaintiffs in this case are Asian American students who believe that Black and Latine students were picked above them. Do you think there is validity to that anxiety? 
There are two different anxieties that I always see around this issue. One is Asian Americans feel like…there's a quota on them. [The Harvard case argued that Asians were discriminated against because race-conscious admissions led to Asian applicants scoring lower marks on traits like likeability, whereas the UNC case argued that Asian and white students were denied admission, their spots taken by Black and Latine students]. But there is [an] anxiety about Asian Americans overrunning American universities. And so, you're right…Somehow, affirmative action—at least race-based affirmative action—always seems to imply that it can only benefit African Americans, not also Asian Americans.
College admissions, as you can probably guess, is an extremely closely guarded practice, and faculty are kept far out of it. We know nothing about undergraduate admission. The admission office [doesn't] ask us for counsel. They don't ask for opinions. They don't even tell us anything. Would I be surprised to find out that there is a quota? No, I would not be surprised. It's such a complicated process. Even if you say something like, 'We're not looking at race at all, we're looking at a well-rounded individual.' Well, what constitutes well-roundedness, right?
Some Asian American or Asian students might say if you are an applicant and you are Asian American and, let's say, you are interested in science—you are immediately pegged as this nerd that's not well-rounded. There are all these stereotypes at play. And so I think that part of the problem with college admissions is that it is itself such a vague process; it takes into consideration many factors, and every factor itself has the potential to hold racial and gender bias.
BLACK AND ASIAN STUDENTS PROTESTING ON DIFFERING SIDES OF THE AFFIRMATIVE ACTION DEBATE JUST THIS MORNING. (IMAGE VIA ANNA MONEYMAKER VIA GETTY IMAGES)
I think that's why this case is so complicated. One of the things the plaintiff is arguing is that Asian American students were more likely to be ranked as not being well-rounded or having lower marks in personality or certain softer skills, which is a type of implicit bias.
Yes, it's a very, very, very stubborn and old bias. There's a psychology study done by a psychologist called Susan Fiske. It's called a warm competency test, where she interviewed a bunch of people about their perceptions of Asians and Asian Americans in America along two vectors. One is, are they warm or are they cold? Like: likability. The other question is, are they competent? As you can exactly guess the answer, most people—that is to say, most non-Asian people—found Asians to be competent but unlikeable.
This unspoken, unconscious bias is not just Asian Americans, but African Americans and Latinos, too. When you talk about a well-rounded person, we're also talking about, in many cases, the question of class. If you're from a middle-class family, then yes, you had the opportunity to take cello lessons and play soccer and do whatever. But if you come from a lower-income household, there's much less opportunity for you to be a tennis player and a chess player. That kind of well-roundedness has a class dimension.
How do I say this? From my reading, there may be validity to the idea that Asian American students applying to Ivy League schools experience some kind of discrimination. But the solution is not to strike down affirmative action—it could also be to expand affirmative action implementation so as also to include Asian Americans. Because ostensibly, it's supposed to, right?
Well, there's been a lot of debate about that. I think that [sometimes] affirmative action does not include Asian Americans because they're not considered minorities in certain places. The other thing that's sort of very vexing is that there's a sense often that the so-called "too many Asian Americans" [are] taking spots away from other racial minorities, rather than the fact that they're taking spots away from whites! Why do we assume that if you keep down the number of Asian Americans, you'll get more African Americans? It's weird.
Right. I mean, that's why it's a red herring. It's not real.
It's a total red herring. All it does is, I think, drive the wedge between Asian Americans and other racialized minorities. It doesn't actually acknowledge that when it comes to elite institutions, I think the anxiety should be much less about how many Asians there are and much more about how they are treated once they are here.
That's true for African American students and Latine students, too—admissions is only one part of this.
Yeah, absolutely. It's not just about letting them in. It's about creating a culture in which they can thrive.
What do you think is the best strategy for universities to retain the most diverse talent they can?
I wish that institutions would think about diversity as a genuine intellectual project and not as a numbers game. Because if they thought it was a genuine intellectual project… The number games mean that you try to get the numbers up so you look like you are an anti-racist institution. But if you're serious about it, it means not only making sure diverse people get in, but also that you are ready to foster these diverse people. You're ready to meet them where they are and then nourish them and help them grow.
Do you feel anxious about the outcome of this case?
I do…Young people, what they really need is a chance, an opportunity. That's what affirmative action does: give an opportunity to someone who may not otherwise get it.
You are receiving this email because you have subscribed to our newsletter.