A Shocking Death Toll in Iran
Plus: Finally, some good abortion news ‌ ‌ ‌ ‌ ‌ ‌ ‌ ‌ ‌ ‌ ‌ ‌ ‌ ‌ ‌ ‌ ‌ ‌ ‌ ‌ ‌ ‌ ‌ ‌ ‌ ‌ ‌ ‌ ‌ ‌ ‌ ‌ ‌ ‌ ‌ ‌ ‌ ‌ ‌ ‌ ‌ ‌ ‌ ‌ ‌ ‌ ‌ ‌ ‌ ‌ ‌ ‌ ‌ ‌ ‌ ‌ ‌ ‌ ‌ ‌ ‌ ‌ ‌ ‌ ‌ ‌ ‌ ‌ ‌ ‌ ‌ ‌ ‌ ‌ ‌ ‌ ‌ ‌ ‌ ‌ ‌ ‌ ‌ ‌ ‌ ‌ ‌ ‌ ‌ ‌ ‌ ‌ ‌ ‌ ‌ ‌ ‌ ‌ ‌ ‌ ‌ ‌ ‌ ‌ ‌ ‌ ‌ ‌ ‌ ‌ ‌ ‌ ‌ ‌ ‌ ‌ ‌ ‌ ‌ ‌ ‌ ‌ ‌ ‌ ‌ ‌ ‌ ‌ ‌ ‌ ‌ ‌ ‌ ‌ ‌ ‌ ‌ ‌ ‌ ‌ ‌ ‌ ‌ ‌ ‌ ‌ ‌ ‌ ‌ ‌ ‌ ‌ ‌ ‌ ‌ ‌ ‌ ‌ ‌ ‌ ‌ ‌ ‌ ‌ ‌ ‌ ‌ ‌ ‌ ‌ ‌ ‌ ‌ ‌ ‌ ‌ ‌ ‌ ‌ ‌ ‌ ‌ ‌ ‌ ‌ ‌ ‌ ‌ ‌ ‌ ‌ ‌ ‌ ‌ ‌ ‌ ‌ ‌ ‌ ‌ ‌ ‌ ‌ ‌ ‌ ‌ ‌ ‌ ‌ ‌ ‌ ‌ ‌ ‌ ‌ ‌ ‌ ‌ ‌ ‌ ‌ ‌ ‌ ‌ ‌ ‌ ‌ ‌ ‌ ‌ ‌ ‌ ‌ ‌ ‌ ‌ ‌ ‌ ‌ ‌ ‌ ‌ ‌ ‌ ‌ ‌ ‌ ‌ ‌ ‌
Hey there, Meteor readers,
Happy Monduesday! That's what I call a Tuesday after a 3-day weekend where I spend the entire day believing it's Monday. Not to be confused with its more disappointing cousin Frursday (a Thursday that should be a Friday).
This week I am absolutely splenetic, irate, and other SAT words that mean angry over Logan Paul calling Bad Bunny a hypocrite. In case you missed it: YouTuber Paul, also low-key accused BB of tax fraud after BB's latest music video, which mentions Paul as someone taking advantage of Act 22. The Act is a tax-incentive program that allows colonizers (like the Paul brothers) to move to Puerto Rico and not pay local taxes on certain kinds of income. The entire debacle is complex and might potentially be an orchestrated beef by the WWE. (Both LP and BB occasionally appear in matches.)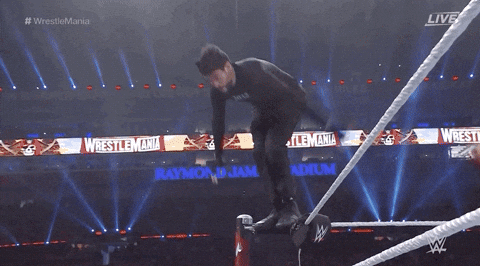 But at the end of the day, it's opened up a real discussion on how many of these tax incentives harm the island.
Moving on from that: Today's newsletter features an update on protests in Iran, a frightening forecast for one city in California, and a bear-y upsetting voting scandal.
Let's get into it.
Watching El Apagón again,
Shannon Melero
Iran's youth: Last week, we watched as young girls in Iran led the way in protests, and mourned the unexplained death of 16-year-old protestor Nika Shakarami. This week, the fallout continues and the situation is grim. Advocacy group Iran Human Rights (IHRNGO) estimates that 185 people have been killed during protests following the death of Mahsa Amini, the young Kurdish woman detained by morality police in September. Of that number, at least 19 are children. In a statement detailing the findings, IHRNGO said, "In many cases, particularly those of young girls, security forces have subjected families to arrests, coercion, and duress to force them into announcing their children's deaths as suicide on camera or to keep them quiet."
In one particularly atrocious incident in the province of Zahedan, civilians gathered on Sept. 30 after Friday prayer to protest the rape of a 15-year-old girl by a local police chief. The protest was "bloodily suppressed by security forces" and has since been named Zahedan's Bloody Friday. An activist group within Iran shared with IHRNGO that at least 90 have been killed in connection to that event so far. (These 90 have not yet been added to the official 185 total, as they are still being looked into by IHRNGO.)
The report concludes with a note that efforts to verify deaths have been delayed by security issues and the internet shutdowns across Iran. But the authors are certain that the precise number of civilians killed since Amini's death is higher than the current report.
PROTESTORS IN ISTANBUL HOLD UP IMAGES OF YOUNG GIRLS WHO HAVE RECENTLY BEEN KILLED IN IRAN. (IMAGE BY ONUR DOGMAN VIA GETTY IMAGES)
AND: 
In a reassuring move, the National Women's Soccer League (NWSL) has terminated the contracts of Amanda Cromwell and Sam Greene, both of whom were on the coaching staff of the Orlando Pride, after complaints of "retaliatory conduct" against players who made misconduct allegations against coaching staff (as well as those who supported them). This is a big deal: Cromwell and Greene's contracts have been terminated with the league entirely, which means they can't just go to another team within the NWSL and find new jobs. This is a much-needed shift from previous misconduct incidents where coaches who were fired from one team simply started working for another (a phenomenon highlighted by the Yates Report).

Charges have been dropped against Serial subject Adnan Syed. After his release from prison last month, prosecutors were given 30 days to either retry Syed or dismiss the case entirely; they've chosen the latter. The prosecution has not yet commented on what exactly drove the decision, but DNA testing on old evidence has played a key role in the prosecution's reconsideration. Syed's years-long ordeal certainly casts a shadow over the American justice system, and who (if anyone) it serves. Much praise to Radia Chaudry, who brought Serial Syed's story, to begin with.

After months of drought across the state, the city of Coalinga, California is expected to 

run out of water before the end of this year

. If the city (which is home to 17,000 people in the western desert region) cannot find a solution to its water shortage, the local government will have to purchase water on the open market "at exorbitant prices," which will affect residents who are already struggling. This shortage is yet another example of (say it with us) extreme weather changing the makeup of our everyday lives.
PLUS:
Even though SOMEONE said Covid is over, it very much is not. Experts are anticipating a winter pandemic wave that may include new subvariants of Omicron unaffected by current levels of immunity. In the last month alone, there have been

over 40,000 new cases of COVID-19 in the U.S

. and over 300 deaths. So consider getting that booster if you haven't already. (And while you're at it, get a flu shot!)


Discouraging events coming out of Fat Bear Week. A voting scandal has been uncovered at Katmai National Park, the park responsible for handling the vote count for the fattest bear. In an appalling discovery during the semifinals, Katmai National discovered that ballot boxes had been stuffed in favor of Holly, a brown bear who mysteriously received an extra 9,000 votes in a very short amount of time. The fraudulent votes were discarded, and Holly was instead bested by previous winner Bear 747, who will now go head-to-head against "bunyanesque behemoth" Bear 901. After voting closes today (and barring any further scandal), the world will once again have its fattest bear.
Tulsi Gabbard is leaving the Democratic party, which she believes is "under the complete control of an elitist cabal of warmongers driven by cowardly wokeness" who have "[racialized] every issue" and "stoked anti-white racism." Wow! So much word salad, Tulsi! What does it mean? Where do I even begin? Adding it to the discussion agenda for this winter's cabal gathering for woke warmongers.

Lizzo on the cover of Vanity Fair is giving Kinky-Boots-goes-to-Sesame-Street realness and we are LIIIVVIINNNGGGG.
Please share this newsletter with anyone who hasn't cast their vote for fattest bear yet. 
You are receiving this email because you have subscribed to our newsletter.