"Not ugly enough to be a feminist"
Plus: We side with the writers ‌ ‌ ‌ ‌ ‌ ‌ ‌ ‌ ‌ ‌ ‌ ‌ ‌ ‌ ‌ ‌ ‌ ‌ ‌ ‌ ‌ ‌ ‌ ‌ ‌ ‌ ‌ ‌ ‌ ‌ ‌ ‌ ‌ ‌ ‌ ‌ ‌ ‌ ‌ ‌ ‌ ‌ ‌ ‌ ‌ ‌ ‌ ‌ ‌ ‌ ‌ ‌ ‌ ‌ ‌ ‌ ‌ ‌ ‌ ‌ ‌ ‌ ‌ ‌ ‌ ‌ ‌ ‌ ‌ ‌ ‌ ‌ ‌ ‌ ‌ ‌ ‌ ‌ ‌ ‌ ‌ ‌ ‌ ‌ ‌ ‌ ‌ ‌ ‌ ‌ ‌ ‌ ‌ ‌ ‌ ‌ ‌ ‌ ‌ ‌ ‌ ‌ ‌ ‌ ‌ ‌ ‌ ‌ ‌ ‌ ‌ ‌ ‌ ‌ ‌ ‌ ‌ ‌ ‌ ‌ ‌ ‌ ‌ ‌ ‌ ‌ ‌ ‌ ‌ ‌ ‌ ‌ ‌ ‌ ‌ ‌ ‌ ‌ ‌ ‌ ‌ ‌ ‌ ‌ ‌ ‌ ‌ ‌ ‌ ‌ ‌ ‌ ‌ ‌ ‌ ‌ ‌ ‌ ‌ ‌ ‌ ‌ ‌ ‌ ‌ ‌ ‌ ‌ ‌ ‌ ‌ ‌ ‌ ‌ ‌ ‌ ‌ ‌ ‌ ‌ ‌ ‌ ‌ ‌ ‌ ‌ ‌ ‌ ‌ ‌ ‌ ‌ ‌ ‌ ‌ ‌ ‌ ‌ ‌ ‌ ‌ ‌ ‌ ‌ ‌ ‌ ‌ ‌ ‌ ‌ ‌ ‌ ‌ ‌ ‌ ‌ ‌ ‌ ‌ ‌ ‌ ‌ ‌ ‌ ‌ ‌ ‌ ‌ ‌ ‌ ‌ ‌ ‌ ‌ ‌ ‌ ‌ ‌ ‌ ‌ ‌ ‌ ‌ ‌ ‌ ‌ ‌ ‌ ‌ ‌
Let's dish, Meteor readers,
Happy Asian American Pacific Islander Heritage Month! And welcome to the day after the first Monday in May.
We're dying to know: Who wore your favorite Met Gala look? Was it Harvey Guillén with his enormous flowers? Keke Palmer's classic Hollywood glam? Janelle Monáe with yet another 10/10 moment? And I'm surprised this didn't get more coverage, but last-minute guest Tucker Carlson kind of served.
Today's newsletter asks the question that should've been asked months before the event started: Why Karl Lagerfeld, in 2023? Plus, it's time for a writer's strike! Get your reruns ready.
Fashionably yours,
Bailey Wayne Hundl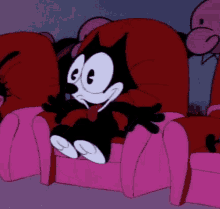 Last night's Met Gala theme was inspired by Karl Lagerfeld, the infamous creative director for Chanel from 1983 until his death in 2019, along with Fendi and his own label, among others. Lagerfeld was, without a doubt, one of the most influential fashion designers of our time. He defined the style of the iconic brand and kept it relevant for decades.
But the deeply offensive comments he made throughout his career are well-documented: from proudly proclaiming that "nobody wants to see round women on the runway" to claiming being fat is "much more dangerous" than anorexia; from his unabashed use of blackface in 2013 to his vocal opposition to Muslim refugees; and from saying Coco Chanel "wasn't ugly enough to be a feminist" to telling models to "join a nunnery" if they didn't want to be sexually assaulted. As model Sara Ziff—now a labor organizer for those in the industry—pointed out, we have a long way to go when we honor someone who cares "more about models' aesthetic value than their rights as workers."
So Lagerfeld was an odd choice to honor in 2023. But the one thing that made it better were the people walking the runway who showed off the kind of progress he didn't embrace in his lifetime: Lizzo showed up and ATE (literally). Indigenous model Quannah Chasinghorse wore pink, Lagerfeld's least favorite color. In fact, other than the dominating black-and-white motif, pink was one of the most heavily featured colors of the night. Would he have loved it? Hated it? Don't care. It made watching worthwhile.
So Rest In Pink, Karl. If only fashion's racism and fatphobia could have died with you.
MY OTHER HUSBAND, HARVEY GUILLÉN, AT THE MET GALA ON MAY 1, 2023. (PHOTO BY MATT WINKELMEYER/MG23/GETTY IMAGES FOR THE MET MUSEUM/VOGUE)
"It's fucking easy": The Writers Guild of America, which represents over 11,000 active television and film writers, voted unanimously to go on strike last night after six weeks of failed negotiations with various media companies. The WGA seeks pay increases for its members, an incredibly fair ask given the steadily falling pay rates of the industry. (Median writer-producer pay has not gone up over the last decade; in fact, it's declined 23% when adjusted for inflation.)
As Amanda Seyfried put it on the red carpet last night, "I don't get it…Everyone should be compensated for their work. It's fucking easy." If the Discovery CEO David Zaslav can get paid over $246 million in 2021, studios can pay writers a fair wage. So let's not pretend that the money's just not there; not paying writers fairly is a choice.
  AND:
My new hero, Montana state Rep. Zooey Zephyr, filed a lawsuit Monday challenging the House leadership's decision to ban her from participating in debates, claiming the eviction to a bench outside the chamber violates her First Amendment rights and those of her 11,000 constituents. As a reminder, this all started because Zephyr dared to say that her colleagues' anti-trans legislation is killing trans children—

which is true

.
After his second conviction, Harvey Weinstein hired a new legal team for his West Coast appeal, and among the newbies is Jennifer Bonjean, aka Bill Cosby's lawyer. Tell me you're guilty without telling me you're guilty, HW.
It's AAPI Heritage Month, and

a new study

from The Asian American Foundation released today revealed that 1 in 2 Asian Americans in the U.S. feel unsafe, and nearly 80% of them do not feel accepted.
Two total abortion bans, one in Nebraska and one in South Carolina, both failed to pass by one vote on Friday. Wish it was a higher margin, but still—victory!
And we've got to celebrate Brittney Griner: It's so heartwarming to see her on the red carpet after almost a whole year of

wrongful imprisonment in Russia

. Brittney, you and your wife looked great last night!
LIKE, COME ON. LOOK AT THEM! (PHOTO BY TAYLOR HILL/GETTY IMAGES)
You are receiving this email because you have subscribed to our newsletter.