Learning from post-9/11 America
History doesn't have to repeat itself ‌ ‌ ‌ ‌ ‌ ‌ ‌ ‌ ‌ ‌ ‌ ‌ ‌ ‌ ‌ ‌ ‌ ‌ ‌ ‌ ‌ ‌ ‌ ‌ ‌ ‌ ‌ ‌ ‌ ‌ ‌ ‌ ‌ ‌ ‌ ‌ ‌ ‌ ‌ ‌ ‌ ‌ ‌ ‌ ‌ ‌ ‌ ‌ ‌ ‌ ‌ ‌ ‌ ‌ ‌ ‌ ‌ ‌ ‌ ‌ ‌ ‌ ‌ ‌ ‌ ‌ ‌ ‌ ‌ ‌ ‌ ‌ ‌ ‌ ‌ ‌ ‌ ‌ ‌ ‌ ‌ ‌ ‌ ‌ ‌ ‌ ‌ ‌ ‌ ‌ ‌ ‌ ‌ ‌ ‌ ‌ ‌ ‌ ‌ ‌ ‌ ‌ ‌ ‌ ‌ ‌ ‌ ‌ ‌ ‌ ‌ ‌ ‌ ‌ ‌ ‌ ‌ ‌ ‌ ‌ ‌ ‌ ‌ ‌ ‌ ‌ ‌ ‌ ‌ ‌ ‌ ‌ ‌ ‌ ‌ ‌ ‌ ‌ ‌ ‌ ‌ ‌ ‌ ‌ ‌ ‌ ‌ ‌ ‌ ‌ ‌ ‌ ‌ ‌ ‌ ‌ ‌ ‌ ‌ ‌ ‌ ‌ ‌ ‌ ‌ ‌ ‌ ‌ ‌ ‌ ‌ ‌ ‌ ‌ ‌ ‌ ‌ ‌ ‌ ‌ ‌ ‌ ‌ ‌ ‌ ‌ ‌ ‌ ‌ ‌ ‌ ‌ ‌ ‌ ‌ ‌ ‌ ‌ ‌ ‌ ‌ ‌ ‌ ‌ ‌ ‌ ‌ ‌ ‌ ‌ ‌ ‌ ‌ ‌ ‌ ‌ ‌ ‌ ‌ ‌ ‌ ‌ ‌ ‌ ‌ ‌ ‌ ‌ ‌ ‌ ‌ ‌ ‌ ‌ ‌ ‌ ‌ ‌ ‌ ‌ ‌ ‌ ‌ ‌ ‌ ‌ ‌ ‌ ‌ ‌
Dear Meteor readers,
Have you looked at the foliage lately? In my continuing effort to force everyone to take a moment for their mental health, I want to remind you that trees are great. Here are my favorite ones:
A SECTION OF WOODS I FREQUENT TO DO PRIMAL SCREAMING. 
In today's newsletter, we take a look at the ways in which we are and aren't allowed to talk about Palestine and Israel, marvel at the work of Icelandic people, and share some fun listening.
Tree huggin',
Shannon Melero
Silent or silenced?: It's been less than three weeks since Hamas's deadly attack on Israeli civilians, which set off what has now turned into what UN human-rights experts have described as "crimes against humanity" in Gaza. The situation on the ground is devastating, and has triggered a crisis in the public conversation—a space that has long restricted how to talk about Israel and Palestine. And we're already seeing what happens to those who choose to speak out about the crisis in Gaza.
Yesterday, Michael Eisen was fired from his job as editor-in-chief of biomedical journal eLife after retweeting a headline from The Onion that read, "Dying Gazans Criticized For Not Using Dying Breaths To Condemn Hamas." Eisen, a Jewish man with family in Israel, tweeted that he admired The Onion's recognition of the imbalanced attention to the lives of Israeli and Palestinian victims. After much criticism, he wrote a follow-up tweet adding that he was horrified both by what Hamas did and the collective punishment of Gazans. Nonetheless, he's now unemployed.
This isn't an isolated incident. Maha Dakhil, a talent agent at CAA, was forced to leave her leadership roles after she reshared an Instagram story that read in part, "What's more heartbreaking than witnessing genocide? Witnessing the denial that genocide is happening." Yesterday, 92NY, a storied Jewish cultural center in New York City, halted its prestigious literary series after the public outcry about their decision to cancel a reading by Pulitzer Prize-winning novelist Viet Thanh Nguyen because of his criticism of Israel's military action in Gaza. "I hope there is a moral consensus that killing civilians is wrong, whether Hamas does it or whether Israel does it," he wrote on Instagram.
If all of this sounds eerily familiar, then congratulations, you've lived long enough to remember what it was like in the weeks after 9/11. Then as now, Americans were compelled to take a stance: Either you were for revenge at any cost, or you were against America. Even as a sixth grader, I was so influenced by pro-war propaganda that I started to believe Muslims were scary warmongers trying to kill my mom, who worked in the sure-to-be-targeted Chrysler building. (Allah laughed hysterically when I converted to Islam some years later.)
Such limited, binary thinking wasn't just for sixth-graders, alas. Politicians, news outlets, and religious leaders demanded patriotism and support for the wars through strategic censorship and pressure. People who spoke out too early against the U.S.'s military response were swiftly condemned. Susan Sontag was labeled an "America-hater," a "moral idiot," and a "traitor" for pointing out America's actions before the attacks in a brief essay in the New Yorker. Rep. Barbara Lee, who had the courage and the foresight to be the only member of Congress to vote against invading Afghanistan, received death threats and hate mail in response. On the day she cast her vote, she quoted a preacher who spoke at the National Cathedral three days after 9/11: "Let us also pray for divine wisdom…that as we act we not become the evil we deplore." Twenty years later, the majority of the country agreed with her.
Now, as a humanitarian crisis plays out before our eyes, we must look at it through the hard-earned lens of hindsight. As we all figure out how to publicly react and privately debate, we should take with us the words of Sontag in that prescient New Yorker piece: "Let's by all means grieve together. But let's not be stupid together. A few shreds of historical awareness might help us understand what has just happened, and what may continue to happen."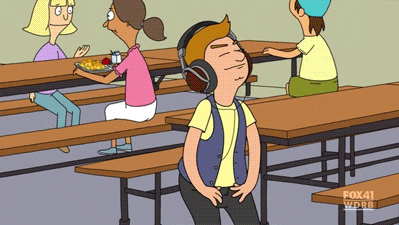 And—best for last— The Meteor's In Retrospect podcast, specifically this episode about the supposedly romantic but actually skeevy relationship between 15-year-old Pacey and his adult teacher on Dawson's Creek.
You are receiving this email because you have subscribed to our newsletter.