What You Don't Already Know About Extremism
How right wing groups are successfully targeting college students ‌ ‌ ‌ ‌ ‌ ‌ ‌ ‌ ‌ ‌ ‌ ‌ ‌ ‌ ‌ ‌ ‌ ‌ ‌ ‌ ‌ ‌ ‌ ‌ ‌ ‌ ‌ ‌ ‌ ‌ ‌ ‌ ‌ ‌ ‌ ‌ ‌ ‌ ‌ ‌ ‌ ‌ ‌ ‌ ‌ ‌ ‌ ‌ ‌ ‌ ‌ ‌ ‌ ‌ ‌ ‌ ‌ ‌ ‌ ‌ ‌ ‌ ‌ ‌ ‌ ‌ ‌ ‌ ‌ ‌ ‌ ‌ ‌ ‌ ‌ ‌ ‌ ‌ ‌ ‌ ‌ ‌ ‌ ‌ ‌ ‌ ‌ ‌ ‌ ‌ ‌ ‌ ‌ ‌ ‌ ‌ ‌ ‌ ‌ ‌ ‌ ‌ ‌ ‌ ‌ ‌ ‌ ‌ ‌ ‌ ‌ ‌ ‌ ‌ ‌ ‌ ‌ ‌ ‌ ‌ ‌ ‌ ‌ ‌ ‌ ‌ ‌ ‌ ‌ ‌ ‌ ‌ ‌ ‌ ‌ ‌ ‌ ‌ ‌ ‌ ‌ ‌ ‌ ‌ ‌ ‌ ‌ ‌ ‌ ‌ ‌ ‌ ‌ ‌ ‌ ‌ ‌ ‌ ‌ ‌ ‌ ‌ ‌ ‌ ‌ ‌ ‌ ‌ ‌ ‌ ‌ ‌ ‌ ‌ ‌ ‌ ‌ ‌ ‌ ‌ ‌ ‌ ‌ ‌ ‌ ‌ ‌ ‌ ‌ ‌ ‌ ‌ ‌ ‌ ‌ ‌ ‌ ‌ ‌ ‌ ‌ ‌ ‌ ‌ ‌ ‌ ‌ ‌ ‌ ‌ ‌ ‌ ‌ ‌ ‌ ‌ ‌ ‌ ‌ ‌ ‌ ‌ ‌ ‌ ‌ ‌ ‌ ‌ ‌ ‌ ‌ ‌ ‌ ‌ ‌ ‌ ‌ ‌ ‌ ‌ ‌ ‌ ‌ ‌ ‌ ‌ ‌ ‌ ‌ ‌
Greetings, Meteor readers,
Happy Thursday before Halloween! We don't want to spook you out too much, but the midterm elections are in 13 days. That is scarier than Freddie Krueger!
This week, Meteor co-founder Cindi Leive spoke with journalist Kyle Spencer about what's really behind the rise of far-right extremist groups on college campuses. Your horror movie marathon's got nothing on the realities of young, college-educated men being trained to "weaponize" their cell phones against their peers.
But before that, my colleague Shannon has rounded up a few more races to watch this year—and, of course, the news.
Have a boo-tiful weekend! (I'll see myself out.) 🥁
Samhita Mukhopadhyay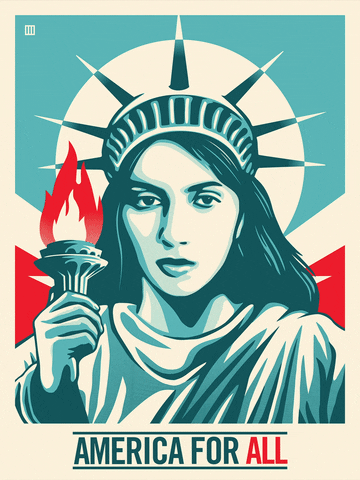 Here are three races we've got our eyes on this week, plus an action item from our friends at Supermajority.
The Texas AG race – Some good news out of the Lone Star State! Democrat Rochelle Garza is running to unseat Ken Paxton as Attorney General, and she actually has a shot at winning, despite Texas' reputation of always going red. Refreshing your memory,  Paxton is not only anti-abortion but has pushed for anti-trans legislation, supports book banning in libraries, and even tried to criminalize family-friendly drag shows. It goes without saying, but I will say it anyway: There is so, so, so much at stake in this one race.
The Michigan Secretary of State race – This one might be flying under your radar. But as Teen Vogue lays out plainly, this race is all about voting rights. So who's running against sitting Democrat Jocelyn Benson? The Republicans selected Kristina Karamo, an election denier who believes the January 6 insurrection was orchestrated by "Antifa" members dressed up as MAGA supporters. Ironically, Karamo's main platform is election integrity and security. According to Teen Vogue, Karamo was initially "[a candidate] of the America First Coalition, an organization that seeks to restrict Americans' voting rights by creating barriers between them and the polls." Still need another red flag? Karamo has Donald Trump's endorsement.
The Oregon Governor's race – This showdown in Ducks country also needs more attention. While Oregon has been reliably blue, Rebecca Leber of Vox put together a fascinating overview of how special-interest groups and Nike co-founder Phil Knight have been chipping away at Oregon's blue veneer. And the chisel is Republican candidate Christie Drazan, who is running against Democrat Tina Kotek and the unaffiliated candidate Betsy Johnson (no relation to the fashion designer). Climate action sits at the heart of this race. "If Drazan wins, Oregon would become the first state in the West to reverse course on its climate goals," Leber reports. And that's not hyperbole; it's simply what happens when one accepts millions of dollars in campaign funding from a logging group with ties to alt-right militias.
So now the question is, what can you do? (Other than vote. Have we mentioned you really need to vote?) This Saturday, Supermajority is hosting two events you can be a part of. The first is a virtual text bank with Megan Rapinoe and the #WomenAreVoting Coalition to encourage women voters in Georgia and North Carolina to get out and vote for the things we believe in.
(IMAGE COURTESY OF SUPERMAJORITY) 
For anyone in Michigan, Supermajority is also hosting a Day of Action Canvass in Dearborn Heights where volunteers will go door-to-door sharing information on voter registration.
PLUS:
Due to election laws in states like Mississippi, Wisconsin, and Indiana, transgender voters are facing a huge risk of not being able to vote at all in the upcoming election.

Puerto Ricans are still waiting for full power restoration after Hurricane Ian, but a solution could lay in one small mountain town that turned to a "microgrid" not long after Hurricane Maria.

2022 has reportedly been one of the deadliest years for Palestinians in recent history, resulting in the rise of a new youth-driven resistance group, The Lion's Den. On Tuesday, Israeli armed forces launched an attack on the group's leader in the city of Nablus, killing five Palestinians (four of whom were civilians) and wounding 20.
The Proud Boys Are Scary. These Organizations Are Scarier
That's the message behind a new book about the rise of the right on campus
A YOUNG MAN ATTENDING AN "AMERICA FIRST" EVENT HOSTED BY TURNING POINT USA IN DECEMBER OF 2021. (IMAGE BY SPENCER PLATT VIA GETTY IMAGES)
***
Cindi Leive: What are we getting wrong about what the right-wing really is in this country?
Kyle Spencer: It kind of depends on whether or not you've been close to a college campus recently. I think there's a lot of fear and concern about the Oath Keepers and the Proud Boys and these really aggressive groups that are openly radical. And they're going after the kid in his bedroom playing video games all day…[But] I argue that, no, we should be more alarmed with these [groups] that are on college campuses recruiting people as if their ideas are really normal and mainstream.
White boys are a very big target for them. And they often like to start with an issue that you care about. You know, if a kid [says], "Sometimes I feel like I can't really say what I want," they start there and then radicalize. But they sell it with a smile.
And they try to stay really far away from political issues and stay more with culture. They're very strategically and surgically trying to normalize ideas like gun ownership, nativism, [and] pro-American, anti-immigration sentiments, which veer very quickly into racism and, in some cases, anti-Semitism.
And people don't realize a lot of this actually is [campus] partnerships with the Christian right. To me, that's the most alarming, [that they are pulling students into] this Christian nationalism. These really draconian ideas that, you know, God chose America. God runs America. The Constitution is a divine document. And the Bible is always above the Constitution.
So much of what we hear about the cultural climate on college campuses focuses on the perceived "cancellation" of people on the right. I feel like I've heard more concern about that than I have about this phenomenon that you're documenting. Is there a misperception of campus life? 
Yeah. It's really a myth that there are all these free-speech issues on college campuses. Now, a lot of professors are pretty progressive. This is just a truth. But students are much more divided. I try to remind people that four in 10 young people voted for Trump in 2020. So this idea that young people are so radically progressive is just not true. What you see on these college campuses is, there are instances of intolerance among progressives. What these right-wing groups do is catch them and to edit them and throw them up on the Web to get them to go viral with the help of right-wing media outlets. One of the tools they use, obviously, is their cell phones, and they're told in their training to "weaponize their phone." So [the left-wing intolerance] is not nearly as prevalent as we're told it is. And the reason is that they have created a national campaign [that] starts on the fringes—Breitbart and some of these right-wing college sites—and then bleeds into The Wall Street Journal. And eventually, The New York Times believes that this is a huge problem.
A PROTEST AGAINST RIGHT-WING SPEAKERS ON CAMPUS IN 2017. (PHOTO BY DAVID MCNEW VIA GETTY IMAGES)
You said that they're told in their training to "weaponize their phones." Where are those trainings taking place, and led by whom? 
The Leadership Institute is the conservative training academy. It received $25 million last year. It was started in the seventies. Everybody that you know that's a right-wing activist went through the academy: Tucker Carlson, Karl Rove, Pence. And so what happens is that everybody speaks the same language because they were all trained in the same place.
So when you say "weaponize your phone," everybody knows what you're talking about. When you say "I'm willing to bleed for the cause," everybody knows what you're talking about. If you refer to a "3 a.m. type," you're starting your college group, and you've got to find the people you can call at 3 a.m., hard workers. Everybody knows.
They have this whole vocabulary—which the left does not. They're all talking the same language. And every [right-wing] donor—wealthy, mid-tier, low-tier—they're going to give a little money to the next generation, and a lot of it goes through the Leadership Institute. Which, again, is not what [the left] does.
You're making a distinction between this movement and the dark underbelly of Oath Keepers, Proud Boys, and Q Anon. But do these groups intersect? 
What these folks do a lot is kind of wink at the [fringe] right. But the distinction is that the groups that I'm writing about [like Turning Point USA] are baked into the establishment. They're funded by the establishment. That's why they're scarier. And they have a lot more money.
You've talked about religion and anti-immigrant sentiment as being big motivations for people to join these groups. How much of this has to do with white men feeling—incorrectly—like they're the most attacked group on the planet right now?
It's central. I'd almost like to find a more complicated answer. But I think that this fear and anxiety among white men that they're ceding power to people of color and to women—this replacement theory—is extraordinary. And I think what we're seeing is that anxiety playing itself out.
And for women [who join these groups], they can be receptive to [these] ideas…but most of the young women I talked to [already] came from conservative families. I didn't see as many women being "turned"—I saw boys being turned. A lot of boys came from moderate or Democrat families.
You reeled off that scary figure that four in 10 young people voted for Trump in 2020. We're just a couple weeks away from these midterms. What's your sense of the appeal of the right to young voters right now?
What I saw a lot on college campuses is not that these right-wing groups were able to [persuade Democrats to vote Republican]. What they were able to persuade them to do was not go to the polls. It's a kind of hidden voter suppression: They'll just kind of pound, pound, pound: "Joe Biden's an idiot. He's falling off his bicycle." "These lefties on campus won't let you say what they want. And they support affirmative action, which means slots taken away from you." And they just keep pounding it, but they turn people off from the Democrats so they don't go to the polls. So if we see a relatively low voter turnout, it would be a sign to me that these guys are continuing to be successful with this.
But I don't know. I mean, I'm not going to lie. I don't know how it's going to go. Neither do you. Nobody does.
Cindi Leive is the co-founder of The Meteor, the former editor-in-chief of Glamour and Self, and the author or producer of best-selling books including Together We Rise.
You are receiving this email because you have subscribed to our newsletter.