Jane Goodall in her own words
And her surprising favorite animal ‌ ‌ ‌ ‌ ‌ ‌ ‌ ‌ ‌ ‌ ‌ ‌ ‌ ‌ ‌ ‌ ‌ ‌ ‌ ‌ ‌ ‌ ‌ ‌ ‌ ‌ ‌ ‌ ‌ ‌ ‌ ‌ ‌ ‌ ‌ ‌ ‌ ‌ ‌ ‌ ‌ ‌ ‌ ‌ ‌ ‌ ‌ ‌ ‌ ‌ ‌ ‌ ‌ ‌ ‌ ‌ ‌ ‌ ‌ ‌ ‌ ‌ ‌ ‌ ‌ ‌ ‌ ‌ ‌ ‌ ‌ ‌ ‌ ‌ ‌ ‌ ‌ ‌ ‌ ‌ ‌ ‌ ‌ ‌ ‌ ‌ ‌ ‌ ‌ ‌ ‌ ‌ ‌ ‌ ‌ ‌ ‌ ‌ ‌ ‌ ‌ ‌ ‌ ‌ ‌ ‌ ‌ ‌ ‌ ‌ ‌ ‌ ‌ ‌ ‌ ‌ ‌ ‌ ‌ ‌ ‌ ‌ ‌ ‌ ‌ ‌ ‌ ‌ ‌ ‌ ‌ ‌ ‌ ‌ ‌ ‌ ‌ ‌ ‌ ‌ ‌ ‌ ‌ ‌ ‌ ‌ ‌ ‌ ‌ ‌ ‌ ‌ ‌ ‌ ‌ ‌ ‌ ‌ ‌ ‌ ‌ ‌ ‌ ‌ ‌ ‌ ‌ ‌ ‌ ‌ ‌ ‌ ‌ ‌ ‌ ‌ ‌ ‌ ‌ ‌ ‌ ‌ ‌ ‌ ‌ ‌ ‌ ‌ ‌ ‌ ‌ ‌ ‌ ‌ ‌ ‌ ‌ ‌ ‌ ‌ ‌ ‌ ‌ ‌ ‌ ‌ ‌ ‌ ‌ ‌ ‌ ‌ ‌ ‌ ‌ ‌ ‌ ‌ ‌ ‌ ‌ ‌ ‌ ‌ ‌ ‌ ‌ ‌ ‌ ‌ ‌ ‌ ‌ ‌ ‌ ‌ ‌ ‌ ‌ ‌ ‌ ‌ ‌ ‌ ‌ ‌ ‌ ‌ ‌ ‌
Guess what, Meteor readers?
I am absolutely THRILLED to announce that The Meteor has been nominated for a Webby! Our reporting on Amanda Zurawski, a Texas woman who went into sepsis after being denied an abortion for a life-threatening pregnancy, is up for the Public Service & Activism award in the Social Video category (alongside Barack Obama, no less).
Make sure you hop on over and give us (and our producing partners, Harness, O4RJ, and Firebrand) a vote!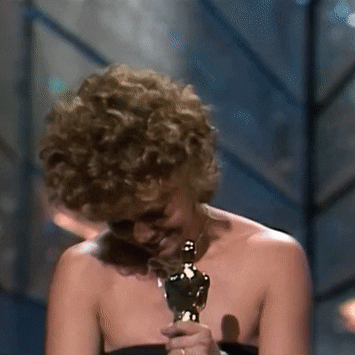 Today's newsletter has it all: unethical Supreme Court Justice behavior, progressive election wins, and Washington's plan to stockpile mifepristone in case it becomes illegal.
And if you missed our talk with Dr. Jane Goodall at the Brooklyn Museum on Tuesday, don't worry: We've got a recap full of murderous chimpanzees and fierce observations.
Crossing my fingers and thanking the Academy,
Bailey Wayne Hundl
High court, low standards: A new report from ProPublica has revealed that for decades, Supreme Court Justice Clarence Thomas has accepted (but failed to disclose) numerous gifts from a major Republican donor. The anti-abortion/anti-gay/anti-good judge has made it a habit of taking unreported luxurious vacations, private flights, yacht trips, stays at resorts, you name it—all financed by Harlan Crow, a man who has donated over $10 million to conservative political organizations.
Compared to other branches of government, Supreme Court justices have fewer restrictions on the sorts of gifts they have to disclose. (Members of Congress, for example, cannot accept anything valued over $50 without prior approval.) But they are required to disclose gifts over $415; to name one example, Thomas' nine-day trek across Indonesia via private jet & yacht would have cost over $500k had he paid for it himself.
It's hard to say any of this will matter in the long run; after all, this isn't the first time that Thomas has ignored judicial ethical expectations and come out consequence-free. But the situation does highlight a need for more enforceable restrictions when it comes to Supreme Court justices' behavior. As Senate Judiciary Committee Chairman Dick Durbin told CNBC in response to ProPublica's report, "The highest court in the land shouldn't have the lowest ethical standards."
  AND: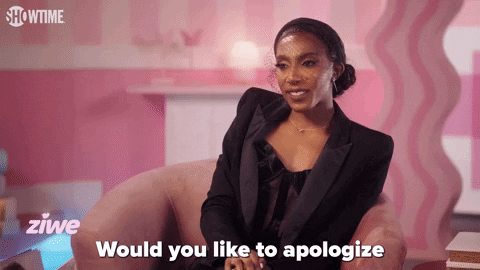 A Fireside Chat with Dr. Jane Goodall
She spoke with The Meteor about her early love of animals and how, despite the reality of climate change, she remains hopeful.
DR. JANE GOODALL WITH HER BELOVED STUFFED ANIMALS (PHOTO BY KOLIN MENDEZ PHOTOGRAPHY)
Tuesday night, we had the absolute pleasure of hosting a talk with renowned ethologist and activist Dr. Jane Goodall at the Brooklyn Museum to celebrate her 89th birthday. With a glass of whiskey in one hand and a retinue of stuffed animals on the table beside her, Dr. Goodall sat down with Meteor founding member, writer and illustrator Mona Chalabi to reflect on her life, her legacy, and her longing for a healthier planet.
The evening started with poetry from Jade Lozada, an address from Commons founder and CEO Sanchali Pal, and environmental activist Ayisha Siddiqa in conversation with The Meteor's Treasure Brooks.
Here are some of our favorite stories from the night. Spoiler alert: Her favorite animal is apparently not a chimpanzee.
AYISHA SIDDIQA AND TREASURE BROOKS IN CONVERSATION OPENING THE EVENT (PHOTO BY KOLIN MENDEZ PHOTOGRAPHY)
"I popped out of my mother's womb loving animals."
When Dr. Goodall was only a year and a half old, her mother found her in bed with a handful of live earthworms. Most mothers, she recounted, would probably have told her, "Oh, throw those dirty things out." Instead, her mother noticed how Jane was studying the worms, as if she were wondering how they moved around without legs. Gently, she told her daughter, "I think we'd better take them in the garden, because they might die in your bed."
That (and a childhood crush on Tarzan) sparked her dream of going to Africa to study animals. "No thought of being a scientist—that wasn't for women back then," Goodall recalled. "And everybody laughed at me: 'You'll get to Africa, it's far away, we don't know much about it, it's full of dangerous wild animals, and you're just a girl.'"
Her mother encouraged her, though: "Jane, if you really want to do something like this, then you have to work really hard, take advantage of every opportunity. And if you don't give up, hopefully you'll find a way." Which she did.
"At that time… [humans] were defined as 'Man the Tool User.'"
Dr. Goodall's first trip to study chimpanzees in Tanzania started quite rough. For the first few months, her main exposure to them was "seeing their backsides vanishing into the forest," she says. . But finally, a chimp named David Greybeard let his guard down around her, leading to a revolutionary breakthrough: Humans were not the only animal who used tools.
She described watching David as he stripped a twig of its branches so that it would fit into termite holes, using it to fish them out for a quick snack. "At that time, science had decided that humans, and only humans, could make tools. We were defined as 'Man the Tool User,'" Goodall said. "So I owe David a lot."
"The professors were wrong."
Dr. Goodall had headed to Tanzania with no college degree; she'd trained as a secretary. But after her discovery, her boss, Dr. Louis Leakey sent her directly to Cambridge. "He said there was no time for an undergraduate degree," she recalled. While there, she was admonished by a professor for giving the chimpanzees names—and for talking about "their personality, their minds, or their emotions." The conventional wisdom at the time, the professor reminded her, was that only humans had those.
But Goodall knew this wasn't the case. The more she studied the chimpanzees, the more she observed their personalities at work: the relationships between mothers and their children; lifetime familial bonds; adoption; grief; war. She recalled how "the male will stand upright, have a furious scowl on his face and shake his fist, and it's all about how. It reminds me so much of two male human politicians."
(At this point, the Brooklyn Museum audience laughed, and Goodall coyly continued: "And I didn't say a name, did I?")
"When people ask me what my favorite animal is, they all think I'm going to say 'chimpanzee.' But it's not true. They're too like people."
If humans aren't the only animals with personalities, then it follows that humans aren't the only animals who can be "bad." Dr. Goodall told the story of a chimpanzee named Passion, who killed and ate several other mothers' babies for no discernible reason. Not only that, but she treated her own children terribly, leading Goodall to conclude, "There's nice chimpanzees and unpleasant ones—just like people."
And that's why her own favorite animal isn't a chimp—but a dog.
"Every single day that you're on the planet, you make an impact. And you can choose what sort of impact you make."
Dr. Goodall explained that not only is animal farming environmentally destructive, but it's a cruel thing to do when "every one of those animals [are] individuals. They can feel fear and pain, and they have personalities and characters—although they can't express them."
She talked about her organization Roots & Shoots, which has helped hundreds of thousands of young people across 68 countries develop personal projects that make a positive impact on the environment. Though the damage done to our planet can feel overwhelming at times, Goodall believes collaborative endeavors are the way forward. "If we put all these actions together, small actions can cumulatively move us towards a world that's better."
Or, if you're a billionaire: "Write out a big check to the Jane Goodall Institute."
MONA CHALABI TOASTS TO DR. GOODALL'S 89TH BIRTHDAY(PHOTO BY KOLIN MENDEZ PHOTOGRAPHY)
You are receiving this email because you have subscribed to our newsletter.