It's About More Than a Hijab
What Iranian women are really protesting ‌ ‌ ‌ ‌ ‌ ‌ ‌ ‌ ‌ ‌ ‌ ‌ ‌ ‌ ‌ ‌ ‌ ‌ ‌ ‌ ‌ ‌ ‌ ‌ ‌ ‌ ‌ ‌ ‌ ‌ ‌ ‌ ‌ ‌ ‌ ‌ ‌ ‌ ‌ ‌ ‌ ‌ ‌ ‌ ‌ ‌ ‌ ‌ ‌ ‌ ‌ ‌ ‌ ‌ ‌ ‌ ‌ ‌ ‌ ‌ ‌ ‌ ‌ ‌ ‌ ‌ ‌ ‌ ‌ ‌ ‌ ‌ ‌ ‌ ‌ ‌ ‌ ‌ ‌ ‌ ‌ ‌ ‌ ‌ ‌ ‌ ‌ ‌ ‌ ‌ ‌ ‌ ‌ ‌ ‌ ‌ ‌ ‌ ‌ ‌ ‌ ‌ ‌ ‌ ‌ ‌ ‌ ‌ ‌ ‌ ‌ ‌ ‌ ‌ ‌ ‌ ‌ ‌ ‌ ‌ ‌ ‌ ‌ ‌ ‌ ‌ ‌ ‌ ‌ ‌ ‌ ‌ ‌ ‌ ‌ ‌ ‌ ‌ ‌ ‌ ‌ ‌ ‌ ‌ ‌ ‌ ‌ ‌ ‌ ‌ ‌ ‌ ‌ ‌ ‌ ‌ ‌ ‌ ‌ ‌ ‌ ‌ ‌ ‌ ‌ ‌ ‌ ‌ ‌ ‌ ‌ ‌ ‌ ‌ ‌ ‌ ‌ ‌ ‌ ‌ ‌ ‌ ‌ ‌ ‌ ‌ ‌ ‌ ‌ ‌ ‌ ‌ ‌ ‌ ‌ ‌ ‌ ‌ ‌ ‌ ‌ ‌ ‌ ‌ ‌ ‌ ‌ ‌ ‌ ‌ ‌ ‌ ‌ ‌ ‌ ‌ ‌ ‌ ‌ ‌ ‌ ‌ ‌ ‌ ‌ ‌ ‌ ‌ ‌ ‌ ‌ ‌ ‌ ‌ ‌ ‌ ‌ ‌ ‌ ‌ ‌ ‌ ‌ ‌ ‌ ‌ ‌ ‌ ‌ ‌
There's a lot of pressing news in the world today, but before I get to it: Can we take a moment to bask in the fact that Rihanna will be performing at the Super Bowl halftime show next February?? Naturally, I have questions: Does this mean new music? A new tour? Will her baby come on stage as a special guest? Also, why did Taylor Swift turn down the performance? My synapses have been firing all weekend.
More soberingly, Hurricane Ian has made landfall in Cuba and is making its way toward Florida. We hope all of our readers and colleagues are staying as safe as they possibly can. Lots to cover today—including a potential government shutdown and the growing protests in Iran—so let's dig into it.
Waiting for R9 and Midnights,
Shannon Melero
"What are you setting on fire?": The unrest in Iran continues following the death of Mahsa Amini, a 22-year-old Kurdish woman who was detained by the country's morality police and died in their custody. Based on photos of Amini's bruised, comatose body lying in a hospital, many believe she was severely beaten by police, but officials have denied this version of events. Iran's foreign minister even went so far as to assert during an NPR interview that the protests in Iran are "not a big deal" and the noise around Amini's death is being caused by "foreign media and outside agitation." But videos on social media, showing thousands of people around the world—and, tellingly, within Iran itself—marching and demonstrating, tell another story.
PROTESTORS REMOVING THEIR HEADSCARVES OUTSIDE OF THE IRANIAN EMBASSY IN ISTANBUL. (IMAGE BY CHRIS MCGRATH VIA GETTY IMAGES)
The most profound symbols of this multi-national protest have been women (and a few men) removing their head coverings and cutting their hair in public—acts that are illegal under Iran's theocratic law. As a Muslim woman living in the U.S., I have been reluctant to enter the debate about Islam's role surrounding this tragedy. Hijab—which is an entire lifestyle, not just a scarf on one's head—is often touted as a symbol of the oppression of women abroad, used to flatten the complexities of Muslim women's experiences. Head coverings have been used to justify wars, invasions, xenophobic laws, and Islamophobic hate crimes. As women living in the West, we often feel the need to plant our feet firmly on only one side of the debate: We champion women who defy the laws forcing them to cover, but when it comes to those who want to cover—even if, just like the former group, their choices are being limited by the government—we adopt either silence or a sort of conversational waffling. (Yes we support you but that scarf is a sign of internalized patriarchy, so why cling to it?) But two realities can exist at once and both are deserving of more nuance than they get.
As a practicing Muslim in a country hostile to them, it's difficult to both speak out against these oppressive practices and defend my faith without colleagues, employers, or strangers in general challenging whether or not I'm really a feminist.
PROTESTOR IN GREECE CUTTING HER HAIR IN SOLIDARITY WITH IRAN. (IMAGE BY MILOS BICANSKI VIA GETTY IMAGES, ILLUSTRATION BY THE METEOR)
But what is happening is not merely an issue of unclipping the shackles of a religion that's already been demonized in the West. What is happening in Iran is a political uprising against a corrupt government—so let's beware of conservative Western politicians who are jumping on board the "liberate Iranian women" train, while helping engineer one of the greatest losses of women's rights in the U.S. for 50 years. Writer Mona Eltahawy puts it perfectly: "So successful has white supremacist patriarchy been at convincing you that you're lucky to live in the U.S. and not Saudi Arabia or Iran, that so many of you did not pay enough attention to the theocracy that white supremacy was building right here, at home."
The U.S. flavor of theocratic rule Eltahawy refers to is, of course, forced pregnancy, which is not that different from a nationwide dress code. Both stem from a willful misinterpretation of ancient texts and the desire to control women's bodily autonomy. To be abundantly clear, hijab is not merely the scarf we see. It is a religious practice that comprises one's dress, comportment, and language and is an outward manifestation of the relationship one chooses to have with their maker. It's also not just for women.
PROTESTOR IN CHILE TOUTING WOMEN, LIFE, LIBERTY. (IMAGE BY LUCAS AGUAYO ARAOS VIA GETTY IMAGES, ILLUSTRATION BY THE METEOR)
While we can argue all night and day about whose god is right or wrong, the fact remains that there is no version of a god that is a politician. The fight ahead both here and abroad isn't against personal beliefs, but the political structures that have allowed men of privilege to turn their own beliefs into laws and political policy. Iranians burning their hijabs are not committing an affront to Islam; they are saying loudly and proudly that choice and bodily autonomy are fundamental human rights.
So for anyone who's been having strong feelings about what's happening across the world but not about what's happening in your backyard, I'm asking the same existential question Eltahawy is: What are you setting on fire?
University of Idaho's newest gag order: The Intercept just released a communication between the University of Idaho's general counsel and its staff, telling employees of the university how to talk to students about abortion. The short version? Don't. "During all times that university employees are performing their jobs," the letter says, "the law prohibits them from taking any action, and from using or providing institution funds or facilities, for any of the following…promoting abortion…providing or performing an abortion…counseling in favor of abortion," and so on. The memo also notes that the school will stop providing birth control (an unusual move for a university), and that the consequences for breaking these rules could be firing.
It's possible that other large public universities in states that, like Idaho, have largely banned abortion or are trying to also have similar policies, whether written or implicit. But these guidelines deprive students of crucial health information—and they're especially disappointing considering that Idaho has in the past at least nodded to a more compassionate stance.  Last month, when The Meteor's Talia Kantor Lieber asked 61 schools about their abortion travel policy, the University of Idaho told us that the university "does not provide money specifically for students to travel for an abortion. The university does have emergency funds available to students…While it is possible a student could use it for this, the university does not get involved in the medical decisions of our students….We provide information and resources that allow students to make informed and independent decisions." Or maybe not anymore.
AND:
The childcare crisis that blossomed during the early stages of the pandemic is only getting worse.

Much like the average American living paycheck to paycheck,

several federal agencies will run out of money on Friday

, which may result in (another) government shutdown until Democrats and Republicans can agree on a spending plan for the next fiscal year. While there is a chance that some temporary measure will be implemented before the end of the week, it's still worth learning what to do if there is a shutdown.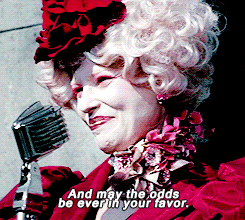 You are receiving this email because you have subscribed to our newsletter.