"I could've changed their hearts"
A trans legislator's act of resistance ‌ ‌ ‌ ‌ ‌ ‌ ‌ ‌ ‌ ‌ ‌ ‌ ‌ ‌ ‌ ‌ ‌ ‌ ‌ ‌ ‌ ‌ ‌ ‌ ‌ ‌ ‌ ‌ ‌ ‌ ‌ ‌ ‌ ‌ ‌ ‌ ‌ ‌ ‌ ‌ ‌ ‌ ‌ ‌ ‌ ‌ ‌ ‌ ‌ ‌ ‌ ‌ ‌ ‌ ‌ ‌ ‌ ‌ ‌ ‌ ‌ ‌ ‌ ‌ ‌ ‌ ‌ ‌ ‌ ‌ ‌ ‌ ‌ ‌ ‌ ‌ ‌ ‌ ‌ ‌ ‌ ‌ ‌ ‌ ‌ ‌ ‌ ‌ ‌ ‌ ‌ ‌ ‌ ‌ ‌ ‌ ‌ ‌ ‌ ‌ ‌ ‌ ‌ ‌ ‌ ‌ ‌ ‌ ‌ ‌ ‌ ‌ ‌ ‌ ‌ ‌ ‌ ‌ ‌ ‌ ‌ ‌ ‌ ‌ ‌ ‌ ‌ ‌ ‌ ‌ ‌ ‌ ‌ ‌ ‌ ‌ ‌ ‌ ‌ ‌ ‌ ‌ ‌ ‌ ‌ ‌ ‌ ‌ ‌ ‌ ‌ ‌ ‌ ‌ ‌ ‌ ‌ ‌ ‌ ‌ ‌ ‌ ‌ ‌ ‌ ‌ ‌ ‌ ‌ ‌ ‌ ‌ ‌ ‌ ‌ ‌ ‌ ‌ ‌ ‌ ‌ ‌ ‌ ‌ ‌ ‌ ‌ ‌ ‌ ‌ ‌ ‌ ‌ ‌ ‌ ‌ ‌ ‌ ‌ ‌ ‌ ‌ ‌ ‌ ‌ ‌ ‌ ‌ ‌ ‌ ‌ ‌ ‌ ‌ ‌ ‌ ‌ ‌ ‌ ‌ ‌ ‌ ‌ ‌ ‌ ‌ ‌ ‌ ‌ ‌ ‌ ‌ ‌ ‌ ‌ ‌ ‌ ‌ ‌ ‌ ‌ ‌ ‌ ‌ ‌ ‌ ‌ ‌ ‌ ‌
How's it hanging, Meteor readers?
Weed like to wish a happy 4/20 to all who celebrate. As you may know, I live in Texas where weed is not legal, so I will not be participating. Hear that, local law enforcement? None for me, thanks. Never even touched the stuff.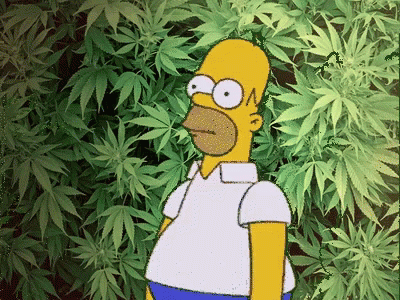 Of course, as Rev. Dr. Jacqui Lewis points out, a true 4/20 celebration would be liberating the over 40,000 people currently imprisoned for marijuana possession, especially when Black people are 3.64 times more likely than white people to be arrested for it. (Meanwhile, 81% of cannabis business owners in states where it is legal are white.)
In today's newsletter, we take a look at the passionate defense one state rep made for trans people—and the punishment she's facing as a result.
Definitely not blazing it,
Bailey Wayne Hundl
"Blood on your hands": In 2022, Montanans elected their first openly trans state representative, Zooey Zephyr. And on Tuesday, House Republicans called for her censure, the harshest form of punishment short of expulsion and a measure typically doled out after acts like tax fraud or making an animated video of yourself killing AOC and Joe Biden.
And what had Zephyr done to provoke this punishment? She passionately defended trans people.
It all went down Tuesday on the Montana House floor. During a debate over a proposed bill blocking gender-affirming care for trans youth, Zephyr told her Republican colleagues: "If you vote yes on this bill, I hope the next time you bow your heads in prayer, you see the blood on your hands."
The clip went viral, but what most viewers might not know is that Zephyr was speaking literally: Less than a month ago, she later shared, each member of the Montana legislature had received a letter from a local doctor whose partner was treating a suicidal trans teenager in the ER. The child had cited the current legislative session as their top stressor, telling doctors, "My state doesn't want me."
After Zephyr's remarks, the Montana legislature's Freedom Caucus called for her censure, linking her so-called "hateful rhetoric" with the Covenant Christian School shooting in Nashville (which conservatives have tried to paint as an act of "trans terrorism" despite the fact that investigators have been unable to find a motive). The caucus also deliberately misgendered her in its statement.
Before she was elected to office, Zephyr had spent years fighting for human rights legislation in her city of Missoula (notoriously one of the bluest areas of Montana). But in 2021, when she saw two anti-LGBTQ bills pass the state legislature by just one vote apiece (SB 215 and SB 280), she decided to run for office. She said in an interview during her campaign, "I know damn well that I could've changed their hearts if I had access to these people the way the legislators do."
Even if Zephyr's actions don't end up changing the vote, her words have reached far outside the state capitol. Republicans described her language as "inappropriate and uncalled-for," but to the millions of people who care about trans kids, nothing could be more called for in a moment like this.
  AND:
View this post on Instagram
Finally: Imprisoned Wall Street Journal reporter Evan Gershkovich, who has been charged by Russia with espionage,

made his first court appearance this week

in an effort to obtain house arrest—but the judge denied his request. The U.S. ambassador to Russia, Lynne Tracey, told reporters, "The charges against Evan are baseless and we call on the Russian Federation to immediately release him." Gershkovich, whose Jewish parents fled the USSR before he was born, is the first American detained on espionage charges since the fall of the Soviet Union, and is reportedly spending his time in detention reading Russian literature (of which there is plenty about people unjustly detained).
You are receiving this email because you have subscribed to our newsletter.