Harriet Tubman's *other* legacy
Plus: Abortion pill case shrouded in secrecy ‌ ‌ ‌ ‌ ‌ ‌ ‌ ‌ ‌ ‌ ‌ ‌ ‌ ‌ ‌ ‌ ‌ ‌ ‌ ‌ ‌ ‌ ‌ ‌ ‌ ‌ ‌ ‌ ‌ ‌ ‌ ‌ ‌ ‌ ‌ ‌ ‌ ‌ ‌ ‌ ‌ ‌ ‌ ‌ ‌ ‌ ‌ ‌ ‌ ‌ ‌ ‌ ‌ ‌ ‌ ‌ ‌ ‌ ‌ ‌ ‌ ‌ ‌ ‌ ‌ ‌ ‌ ‌ ‌ ‌ ‌ ‌ ‌ ‌ ‌ ‌ ‌ ‌ ‌ ‌ ‌ ‌ ‌ ‌ ‌ ‌ ‌ ‌ ‌ ‌ ‌ ‌ ‌ ‌ ‌ ‌ ‌ ‌ ‌ ‌ ‌ ‌ ‌ ‌ ‌ ‌ ‌ ‌ ‌ ‌ ‌ ‌ ‌ ‌ ‌ ‌ ‌ ‌ ‌ ‌ ‌ ‌ ‌ ‌ ‌ ‌ ‌ ‌ ‌ ‌ ‌ ‌ ‌ ‌ ‌ ‌ ‌ ‌ ‌ ‌ ‌ ‌ ‌ ‌ ‌ ‌ ‌ ‌ ‌ ‌ ‌ ‌ ‌ ‌ ‌ ‌ ‌ ‌ ‌ ‌ ‌ ‌ ‌ ‌ ‌ ‌ ‌ ‌ ‌ ‌ ‌ ‌ ‌ ‌ ‌ ‌ ‌ ‌ ‌ ‌ ‌ ‌ ‌ ‌ ‌ ‌ ‌ ‌ ‌ ‌ ‌ ‌ ‌ ‌ ‌ ‌ ‌ ‌ ‌ ‌ ‌ ‌ ‌ ‌ ‌ ‌ ‌ ‌ ‌ ‌ ‌ ‌ ‌ ‌ ‌ ‌ ‌ ‌ ‌ ‌ ‌ ‌ ‌ ‌ ‌ ‌ ‌ ‌ ‌ ‌ ‌ ‌ ‌ ‌ ‌ ‌ ‌ ‌ ‌ ‌ ‌ ‌ ‌ ‌ ‌ ‌ ‌ ‌ ‌ ‌
What's up, Meteor readers?
Yesterday, French Bulldogs officially passed Labrador Retrievers as America's favorite dog (according to the American Kennel Club), ending the labs' 31-year streak. And personally…I don't get it! Bulldogs just don't do it for me. And when you look up "good boy" in the dictionary, it shows you a picture of a golden lab. America, you're just going to have to reconsider.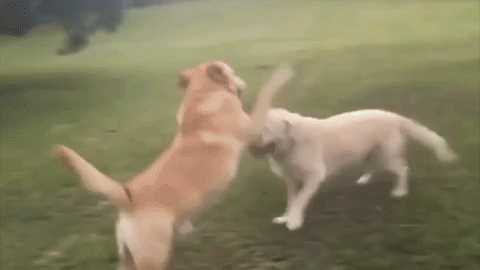 In weightier news: Today we're updating you on the Texas lawsuit that has the potential to deny access to the abortion pill nationwide—even in states with no abortion ban. Plus, we celebrate the Nebraska state senator using "Madagascar" recaps to protect access to gender-affirming care for trans youth. (It'll make sense when you read it.)
But first: the news.
Scrolling through puppy gifs,
Bailey Wayne Hundl
Shrouded in secrecy: Yesterday, Trump-appointed Judge Matthew Kacsmaryk began hearing arguments for the lawsuit in Texas which could determine the fate of the commonly used abortion pill, mifepristone. The suit seeks to overturn FDA approval of the pill, claiming that the pill is unsafe to use (which is simply untrue). Kacsmaryk has said he plans to rule "as soon as possible."
It's been hard to tell what's going on in the trial—largely because Kacsmaryk has been trying his hardest to keep it that way. First, he tried to schedule the hearing in private, only opening the courtroom to the press once the news was leaked. Even then, he only allowed 19 reporters inside, banning all electric devices.
The legal logic behind this case is already flawed to the point of being farcical. (How are you going to claim a pill harms patients when you are representing exactly zero patients??) But the shrouded nature of the proceedings are a whole other cause for concern—and call to mind the U.S. Supreme Court's decision 18 months ago to issue a stealth "shadow docket" ruling on the Texas abortion law. Judges: If you're going to make nonsensical rulings based on no precedent, you really ought to do them in public.
Filibuster this: Three weeks ago, as you may remember, Nebraska state senator Machaela Cavanaugh vowed to filibuster every bill that came to the floor; the move was her response to a bill that would outlaw gender-affirming care for trans youth. And so far, she has stuck to her promise. That's three full weeks of speaking for eight hours straight—about anything from her favorite Girl Scout cookies to the plot of the movie "Madagascar"—all to protect the rights of trans kids.
And the best part is: It's working. Only 26 bills have made it through even the first round of debate, three times less than the usual amount. Today, she announced she's come to an agreement: She'll stop the filibuster in exchange for a scheduled debate on the bill. And if the bill dies, her filibuster won't resume.
As a trans person who's used to seeing "ally" lawmakers do nothing more in the face of transphobic legislation than shrug and offer their sympathies, this really moves me. Finally: someone actually using their position of power to stand up for it. Thank you, Sen. Cavanaugh. Rewatching "Madagascar" tonight in your honor.
AND:
During a video interview with The Hill Tuesday, co-host Briahna Joy Gray asked conservative author Bethany Mandel to define the word "woke" in her own words, since Mandel kept using the word as a catch-all for "anything I don't like." Mandel's response: "So…I mean…woke is sort of the idea that…um…I…This is gonna be one of those moments that goes viral." Not a very accurate definition, but a very accurate prediction!

Traditionally known as a women's college, Wellesley College approved a referendum Tuesday that would expand admission to include all transgender and non-binary students—including trans men.

FIFA announced today that they will increase the 2023 Women's World Cup prize money to $150 million—a 300% increase! According to FIFA president Gianni Infantino, they plan to match this sum to the men's World Cup prize (currently at $440 million) by 2027.
Need inspiration? Check out this wonderful interview from teen trans activist and model (and daughter of Dwyane Wade and stepdaughter of Gabrielle Union), Zaya Wade, who says, "I'm me, and not a single person on this planet can change me."

Celebrity stylist (most notably for Zendaya) Law Roach announced his retirement on Instagram Tuesday. We're sad to see him go, but excited to see what he does next (and happy to hear he and Zendaya are still friends!)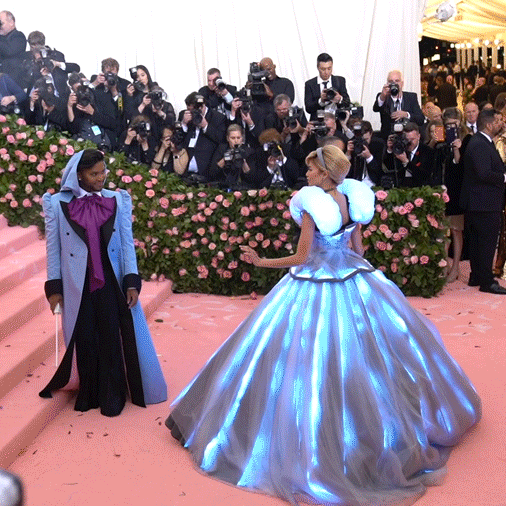 AND OF COURSE, WHO COULD FORGET THIS ICONIC MOMENT BETWEEN THEM??
Who Harriet Tubman Really Was
It's Women's History Month. And every week, a Meteor collective member recounts a piece of women's history that resonates with them. Today, Treasure Brooks tells us how magical retellings of Tubman's legacy leave out crucial details about the end of her life.
HARRIET TUBMAN, CIRCA 1913 (PHOTO BY ANN RONAN PICTURES/PRINT COLLECTOR/GETTY IMAGES) 
Harriet Tubman is most known for leading enslaved people to freedom as a conductor of the Underground Railroad. Like most historical figures, her reputation has been recolored by a slew of revisions: the pistol she famously carried south often rewritten as a shotgun, and her already unfathomable 70 rescued railroad passengers sometimes mischaracterized as being in the thousands.
What's lost in quasi-mythological retellings of Tubman's life is that the very human, God-fearing woman did what all people do: grow older.
At 74 years old, Harriet purchased a 25-acre parcel of land in Auburn, New York to open what would become the "Harriet Tubman Home for Aged & Indigent Negroes." Historians say the home was her final dream as she had spent the decades prior caring for her elderly parents and impoverished Black people. Unfortunately, she alone was not able to raise the funds to complete development on the project, in part because her appeals for compensation for her service in the Civil War had been repeatedly rejected by Congress.
Insistent on seeing the elderly home realized, Tubman deeded the New York property to the African Methodist Episcopal Zion Church. The church opened and ran the facility from 1908 until it was closed in the early 1920s, with Tubman herself being admitted as a patient until her death in 1913.
The creation of the home was meant to address the neglect of elderly Blacks, whose old age made them all the more vulnerable to systemic racism. But the property fell into "severe disrepair" following her death, characteristic of a country that has historically deprioritized social protections for senior citizens. This and the home's posthumous omission from her legacy present a severe indictment of our treatment of the elderly. Having triumphed over the horrors of slavery, it was ageism Tubman wrestled in her final years.
While "Black girl magic" has emerged in the last decade as an endearing, celebratory phrase, the notion that Black women's accomplishments are innately otherworldly sits dangerously close to the societal prejudice that we, ourselves, are not human. Too often the larger-than-life narratives tied to our early successes eclipse our right to care and recognition in old age. Without a fountain of youth at our aid, the only magic allotted to many Black women is the ability to disappear. We uplift the entirety of Harriet Tubman's legacy—from escaping slavery at 27 years old to her death at 93—because what our heroes deserve even more than not being forgotten is being remembered as fully and lovingly as they lived.
Treasure Brooks is a strategist, cultural critic and interdisciplinary artist. She graduated from Harvard University in 2022 with a Bachelor's degree in Art, Film and Visual studies. Her work includes multimedia art, social theory and political organizing. 
You are receiving this email because you have subscribed to our newsletter.