Florida's New Child Kidnapping Law
‌ ‌ ‌ ‌ ‌ ‌ ‌ ‌ ‌ ‌ ‌ ‌ ‌ ‌ ‌ ‌ ‌ ‌ ‌ ‌ ‌ ‌ ‌ ‌ ‌ ‌ ‌ ‌ ‌ ‌ ‌ ‌ ‌ ‌ ‌ ‌ ‌ ‌ ‌ ‌ ‌ ‌ ‌ ‌ ‌ ‌ ‌ ‌ ‌ ‌ ‌ ‌ ‌ ‌ ‌ ‌ ‌ ‌ ‌ ‌ ‌ ‌ ‌ ‌ ‌ ‌ ‌ ‌ ‌ ‌ ‌ ‌ ‌ ‌ ‌ ‌ ‌ ‌ ‌ ‌ ‌ ‌ ‌ ‌ ‌ ‌ ‌ ‌ ‌ ‌ ‌ ‌ ‌ ‌ ‌ ‌ ‌ ‌ ‌ ‌ ‌ ‌ ‌ ‌ ‌ ‌ ‌ ‌ ‌ ‌ ‌ ‌ ‌ ‌ ‌ ‌ ‌ ‌ ‌ ‌ ‌ ‌ ‌ ‌ ‌ ‌ ‌ ‌ ‌ ‌ ‌ ‌ ‌ ‌ ‌ ‌ ‌ ‌ ‌ ‌ ‌ ‌ ‌ ‌ ‌ ‌ ‌ ‌ ‌ ‌ ‌ ‌ ‌ ‌ ‌ ‌ ‌ ‌ ‌ ‌ ‌ ‌ ‌ ‌ ‌ ‌ ‌ ‌ ‌ ‌ ‌ ‌ ‌ ‌ ‌ ‌ ‌ ‌ ‌ ‌ ‌ ‌ ‌ ‌ ‌ ‌ ‌ ‌ ‌ ‌ ‌ ‌ ‌ ‌ ‌ ‌ ‌ ‌ ‌ ‌ ‌ ‌ ‌ ‌ ‌ ‌ ‌ ‌ ‌ ‌ ‌ ‌ ‌ ‌ ‌ ‌ ‌ ‌ ‌ ‌ ‌ ‌ ‌ ‌ ‌ ‌ ‌ ‌ ‌ ‌ ‌ ‌ ‌ ‌ ‌ ‌ ‌ ‌ ‌ ‌ ‌ ‌ ‌ ‌ ‌ ‌ ‌ ‌ ‌ ‌
Heeyyoooo Meteor readers,
Friends! I've come back to you from the wilderness of maternity leave on this lovely Thursday to reclaim my ergonomic newsletter writing throne. Now I know what you're thinking: What could possibly drag me away from my very cute child perched upon her Boppy? I think we all know the answer to that.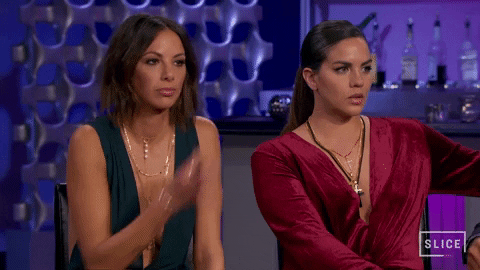 That's right, I am here with a piping hot 2,000-word essay on Scandoval and its implications, not just on the reality TV landscape (which is now forever changed) but on the sixth wave of feminism, launched by Ariana Madix and Katie Maloney.
Just kidding! I save those thoughts for the unhinged voice notes I send my friends late at night. In today's newsletter, we're talking about the WNBA, Gen Z's contributions to feminist theory, and sports bras.
But first, let's get through This Week in GOP Tomfoolery.
Shannon Melero
P.S. It would be such a great welcome-back-to-work gift if you filled out this survey, all about how this newsletter can better serve you. More deets below!
Let (straight) Kids Be Kids: Yesterday possible antichrist Gov. Ron DeSantis set a horrifying new record for Largest Group of Anti-LGBTQ+ Bills Passed At Once in Florida, signing four into law. And if you think they're bad, you'd be wrong. They're fucking horrendous:
During the signing ceremony, DeSantis celebrated his attempts to keep Florida "a refuge of sanity and a citadel of normalcy" (gross) behind a podium with a sign reading "Let Kids Be Kids." But studies have found that providing trans youth with gender-affirming care strongly decreases the risk of suicide and depression. Let trans kids be trans, too—or they might not live to be adults.
 AND:
GOP problem child Marjorie Taylor Greene announced Thursday afternoon that she will be bringing forth

articles of impeachment against President Biden

. Yes, you read that correctly. The Georgia representative cited Biden's "[refusal] to enforce immigration laws" as the driving force behind the articles, saying the current administration has been working to "systematically destroy this country" since inauguration day. Obviously, this is a little desperate. But the far right's main candidate in the upcoming election is a sexual abuser who already lost this shit once, sooo…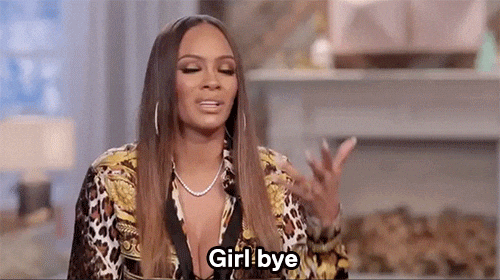 Pearl Bar, Houston's only lesbian bar, was denied an insurance policy for the first time since opening ten years ago due to the "risk" of the bar including drag shows, according to an email from an insurance underwriter. This denial comes hot on the heels of

the ever-advancing drag ban

making its way through the Texas legislature.
SUR isn't the only workplace rife with uncomfortable drama. The WNBA has sanctioned Las Vegas Aces coach

Becky Hammon

after an investigation found she violated the league's Respect in the Workplace policy. Hammond was accused of intentionally trading a pregnant player off the team and asking inappropriate questions about the pregnancy. Hammon faces a two-game suspension and the Aces will lose the first pick in the 2025 draft. The player in question is Dearica Hamby who announced she was pregnant last year while the Aces celebrated their championship win. In January Hammon traded Hamby to the Los Angeles Sparks and added Candace Parker, Alysha Clark, and Cayla George to the Aces roster. Hammon stands by her decision and says the move was strictly business. Meanwhile,

Hamby is back to work for the Sparks

less than three months after the birth of her child. 🤯 We'll see who has the last laugh when Hamby goes up against her former team this weekend.
DEARICA HAMBY AND HER HAMBABIES. (SCREENSHOT VIA INSTAGRAM)
Help us help you enjoy The Meteor even more than (we hope) you already do. Share your thoughts with us by filling out a brief survey and be entered to win a Meteor tote bag! Just click the button below to get started.
You are receiving this email because you have subscribed to our newsletter.