Brittney Griner Is Coming Home
Plus: Latina pay disparity, examined ‌ ‌ ‌ ‌ ‌ ‌ ‌ ‌ ‌ ‌ ‌ ‌ ‌ ‌ ‌ ‌ ‌ ‌ ‌ ‌ ‌ ‌ ‌ ‌ ‌ ‌ ‌ ‌ ‌ ‌ ‌ ‌ ‌ ‌ ‌ ‌ ‌ ‌ ‌ ‌ ‌ ‌ ‌ ‌ ‌ ‌ ‌ ‌ ‌ ‌ ‌ ‌ ‌ ‌ ‌ ‌ ‌ ‌ ‌ ‌ ‌ ‌ ‌ ‌ ‌ ‌ ‌ ‌ ‌ ‌ ‌ ‌ ‌ ‌ ‌ ‌ ‌ ‌ ‌ ‌ ‌ ‌ ‌ ‌ ‌ ‌ ‌ ‌ ‌ ‌ ‌ ‌ ‌ ‌ ‌ ‌ ‌ ‌ ‌ ‌ ‌ ‌ ‌ ‌ ‌ ‌ ‌ ‌ ‌ ‌ ‌ ‌ ‌ ‌ ‌ ‌ ‌ ‌ ‌ ‌ ‌ ‌ ‌ ‌ ‌ ‌ ‌ ‌ ‌ ‌ ‌ ‌ ‌ ‌ ‌ ‌ ‌ ‌ ‌ ‌ ‌ ‌ ‌ ‌ ‌ ‌ ‌ ‌ ‌ ‌ ‌ ‌ ‌ ‌ ‌ ‌ ‌ ‌ ‌ ‌ ‌ ‌ ‌ ‌ ‌ ‌ ‌ ‌ ‌ ‌ ‌ ‌ ‌ ‌ ‌ ‌ ‌ ‌ ‌ ‌ ‌ ‌ ‌ ‌ ‌ ‌ ‌ ‌ ‌ ‌ ‌ ‌ ‌ ‌ ‌ ‌ ‌ ‌ ‌ ‌ ‌ ‌ ‌ ‌ ‌ ‌ ‌ ‌ ‌ ‌ ‌ ‌ ‌ ‌ ‌ ‌ ‌ ‌ ‌ ‌ ‌ ‌ ‌ ‌ ‌ ‌ ‌ ‌ ‌ ‌ ‌ ‌ ‌ ‌ ‌ ‌ ‌ ‌ ‌ ‌ ‌ ‌ ‌ ‌ ‌ ‌ ‌ ‌ ‌ ‌
Hey! Meteor readers!
*bursts through your inbox like the Kool-Aid Man*
SO MUCH IS HAPPENING! No time for banter. Let's dive straight into it.
Typing like the wind,
Shannon Melero
Long overdue homecoming: After 294 days, Brittney Griner has been released from prison and will soon be reunited with her loving wife, Cherelle. A rundown of how we got here: In February, Griner was detained in Russia after officials found vape cartridges containing cannabis oil in her luggage. Like most WNBA players of her caliber, Griner travels overseas to play for other leagues as a way to make more money during the U.S. off-season. In May, the U.S. government officially acknowledged that Griner had been wrongfully detained—but that move didn't do her much good. The Russian government kept her in custody and proceeded with a drug trial in July. Griner, who maintained that she had had no intent to break the law, pleaded guilty and was handed the maximum sentence of nine years in a Russian penal colony.
Early this morning, President Biden announced that Griner was being safely returned home as a result of a prisoner swap. In exchange for her freedom, the U.S. returned convicted arms dealer Viktor Bout to Russia. Unfortunately, the news is not all good: Griner's fellow detainee, Paul Whelan, was not included in the swap and remains imprisoned in Russia on suspicion of espionage. Whelan, a former Marine, has been in Russia since 2018. Both he and the U.S. government deny any allegations of espionage.
For those of us not directly connected to the Griner family, this ordeal has opened our eyes to so many things that I hope we don't soon forget—for one thing, that professional women athletes deserve a level of pay that would allow them to do what their male peers do during their sports' off-seasons: recover.
It's also Latina Equal Pay Day: a day where I, a working Latina who loves to write about equal pay in sports, and all of my sistren are reminded of the astonishing wage gap that still exists for many of us. This day marks the length of time a Latina would need to work to make as much money as a white guy doing the same job in the previous year. Women on average need to work an additional three months, till March, but Black women until September, Native women until the end of November, and Latina women till today.  (But hey the gap for Latinas is closing and we'll be on par with white men by *counts on fingers* the year 2206.)
But as Rebekah Barber and Jasmine Mithani of The 19th point out, Latinas face many other barriers which have contributed to the pay disparity.  Latinas are "overrepresented in lower-paid industries such as service and domestic work." But those of us with undergraduate degrees are "the most underpaid—taking home 31 percent less than White men," they write. Suffice it to say my student loan lender will get their money when I get mine. (Which, I repeat, could be in 2206.)
Are there solutions to close the pay gap? Plenty, like passing the Pregnant Workers Fairness Act and the Paycheck Fairness Act. But any long-term solutions also require systemic change in how we view Latina women's labor, childcare, and sick leave. Did you know that 51 percent of working Latinas don't even have access to paid sick leave?  And studies about gender-based pay gaps don't often include undocumented workers or those who exist outside of the gender binary, leaving those populations' needs largely unknown and unaddressed.
I guess you could say there's a lot of work ahead if we want to feel better about…work.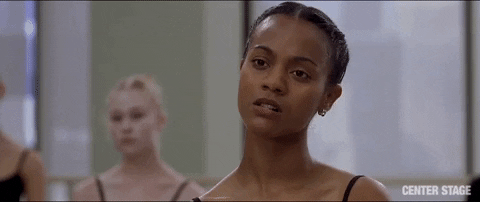 You are receiving this email because you have subscribed to our newsletter.