What Does the Brett Kavanaugh Documentary Do For Us?
Buona sera Meteor readers,
This send is somewhat bittersweet. Sweet because it's, as usual, chock full of interesting stories you may or may not have heard about, like the new slate of anti-LGBTQ bills in Indiana, the latest on Brittney Griner, and a look at the Brett Kavanaugh documentary Justice which premiered at Sundance last week.
But it's bitter because it is also the last newsletter I'll be writing for quite some time—because I am having a baby 🐣. It's been an absolute joy and privilege to be a part of all 105 Meteor newsletters so far (who's counting, me, I'm counting). We've written through fun times and through absolute horror, and with each send our community has grown, and so have I.
But, alas, it's time for me to prep for my biggest project of all: parenthood. My firstborn is due to arrive soon and while I'd love to hang out here with all of you, my fingers have swollen to the size of stuffed Vienna sausages, and it's time to hand the keyboard over to someone else for a bit.
So I really hope you enjoy this one. My daughter and I will see you all on the other side.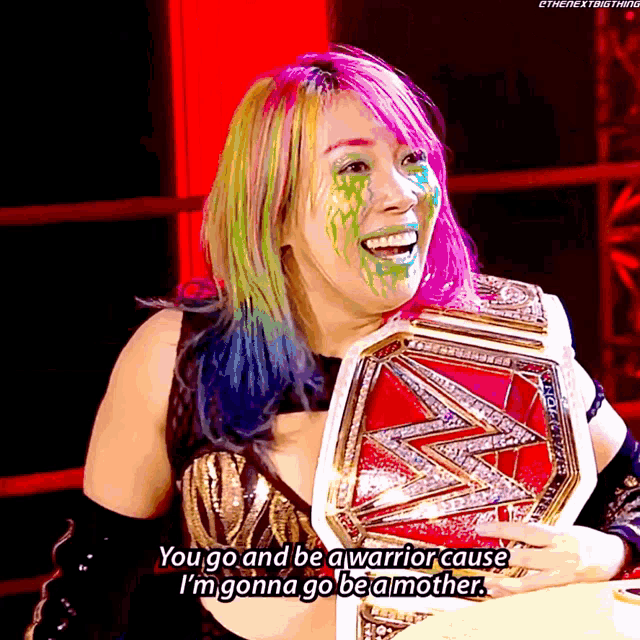 Marie Kondo-ing my baby's drawers,
Shannon Melero
"Slate of hate": Indiana is imitating Florida with a new batch of bills aimed at making the lives of school-aged LGBTQ children absolutely miserable. In total, there are three bills, including one in the Indiana House and one in its Senate, which both move to outlaw the mention of "gender fluidity; gender roles; gender stereotypes; gender identity; gender expression; or sexual orientation," in grades K-12 in the classroom, among other things. And while these bills are frightening and intrusive—and would, by the way, keep all children from learning about gender—the third bill manages to one-up them both: LGBTQ news outlet them reports that SB 354 would "require schools to notify parents if a student 'has conflicted feelings' about gender identity, or if they change their name, attire, or pronoun 'in a manner that is inconsistent with the student's biological sex at birth'."
Let's call this what it is: mandatory outing. Indiana lawmakers think it's a good idea for teachers to start outing kids to their parents—without any knowledge of how those parents will react. And to what end, other than to put students at risk? I'm seriously asking.
Class is canceled: Yesterday, students walked out of John Comaroff's class at Harvard due to the school's handling of Comaroff's alleged sexual misconduct. (He had been accused of groping and harassing three graduate students last year.) One student read from a statement that said, in part,  "We don't want to be taught by someone who has still not been held accountable for or made amends for their sexual misconduct. If you agree, please join us in walking out of this classroom." (At least 100 people did.) According to the Harvard Crimson, Comaroff was placed on leave last year after violating the university's sexual harassment policy. (An internal investigation found that the accusations made against him were plausible, but no criminal charges were brought, and he is still tenured at Harvard.)
For Harvard alum and our Meteor colleague Tara Abrahams, this was simply history repeating itself. Exactly 25 years ago this spring, Abrahams, then a junior at the school, wrote in Harvard Magazine about a similar situation in which "Harvard had not explicitly condemned sexual harassment and inappropriate conduct through real action, but had privately admonished a guilty faculty member." After seeing all of those students take a stand against Comaroff and the institution's decision to allow him to keep teaching, Abrahams told me, "I wish that the bravery of the students I spoke to more than 20 years ago had counted for more, that their speaking out would have meant that these young people would be able to experience a different Harvard today…And maybe I even feel a tiny glimmer of hope—that because of these kids standing up, one day, enough really will be enough."
Anna Delvey, renowned scammer, has landed a reality TV series wherein she has famous people eat dinner at her house (because she's legally not allowed to go anywhere else). Not to make this about me, but I absolutely

foresaw the girlbossification of Delvey

after the success of Inventing Anna. Let me know when you want me on the show, sis; I have questions.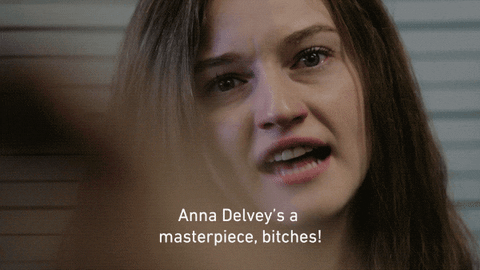 Does Justice Serve Justice?
BOSS BABY BIG MAD! (IMAGE BY WIN McNAMEE VIA GETTY IMAGES)
This past weekend, at the Sundance film festival, I caught the surprise feature Justice—a documentary about the allegations which surfaced against Brett Kavanaugh before his Supreme Court confirmation. The movie picks up where the botched FBI investigation ended—you know, the one that reportedly generated 4500 tips that the Trump White House ignored. The film doesn't reveal anything particularly new—but it will absolutely resurface your rage.
Justice does add context to what we already know, especially through a rigorous deep dive into fellow Yale student Deborah Ramirez's allegations that Kavanaugh exposed himself to her at a party while they were undergraduates. According to the documentary, the FBI talked to Ramirez when they re-opened the investigation after Dr. Christine Blasey Ford's testimony, but allegedly failed to follow up with any of the witnesses Ramirez's team provided. Instead, they turned her testimony over to the Senate Judiciary Committee but Ramirez was never called to testify.
The most damning bit of the movie is audio of Max Stier, one of Kavanaugh's classmates at Yale and now the CEO of the nonpartisan DC group Partnership for Public Service. In the recording, which Stier allegedly submitted to the FBI in the days after Dr. Ford's testimony as well, he both corroborates Ramirez's account of what happened and describes another incident he witnessed. In the audio, Stier says that he was in a room where Kavanaugh was drunk and had his pants down, with a group of fellow students trying to force a young woman to touch his penis. As journalists Robin Pogrebin and Kate Kelly reported in their 2019 book, The Education of Brett Kavanaugh: An Investigation, the FBI did not follow up on Stier's allegations. Kavanaugh was confirmed without the public hearing them. But hearing them out loud now is gutting.
Stier himself did not speak to the filmmakers, and similarly, the movie is haunted by the absence of Dr. Ford, who is seen briefly at the beginning, and in clips throughout. (Director Doug Liman says it's because she's given enough to the country already; no argument there. As she told the Meteor in 2021, the months and years since the hearings have been brutal.)
The movie is a stark portrait of one of the darkest moments in the history of American democracy, and it's hard not to walk out retriggered, especially with the four years we've experienced since Dr. Ford's gutting testimony.
But in 2023, anger doesn't feel like enough. Justice doesn't get us much closer to accountability for the survivors—or change the reality that a sitting Supreme Court justice most likely perjured himself. Hopefully, this documentary is the beginning of a process—not just of rage but of actual, what's the word, justice. But that's unlikely.
–Samhita Mukhopdhyay
You are receiving this email because you have subscribed to our newsletter.