Are legacy admissions inherently racist?
Plus: the deadliest year for Palestinians yet ‌ ‌ ‌ ‌ ‌ ‌ ‌ ‌ ‌ ‌ ‌ ‌ ‌ ‌ ‌ ‌ ‌ ‌ ‌ ‌ ‌ ‌ ‌ ‌ ‌ ‌ ‌ ‌ ‌ ‌ ‌ ‌ ‌ ‌ ‌ ‌ ‌ ‌ ‌ ‌ ‌ ‌ ‌ ‌ ‌ ‌ ‌ ‌ ‌ ‌ ‌ ‌ ‌ ‌ ‌ ‌ ‌ ‌ ‌ ‌ ‌ ‌ ‌ ‌ ‌ ‌ ‌ ‌ ‌ ‌ ‌ ‌ ‌ ‌ ‌ ‌ ‌ ‌ ‌ ‌ ‌ ‌ ‌ ‌ ‌ ‌ ‌ ‌ ‌ ‌ ‌ ‌ ‌ ‌ ‌ ‌ ‌ ‌ ‌ ‌ ‌ ‌ ‌ ‌ ‌ ‌ ‌ ‌ ‌ ‌ ‌ ‌ ‌ ‌ ‌ ‌ ‌ ‌ ‌ ‌ ‌ ‌ ‌ ‌ ‌ ‌ ‌ ‌ ‌ ‌ ‌ ‌ ‌ ‌ ‌ ‌ ‌ ‌ ‌ ‌ ‌ ‌ ‌ ‌ ‌ ‌ ‌ ‌ ‌ ‌ ‌ ‌ ‌ ‌ ‌ ‌ ‌ ‌ ‌ ‌ ‌ ‌ ‌ ‌ ‌ ‌ ‌ ‌ ‌ ‌ ‌ ‌ ‌ ‌ ‌ ‌ ‌ ‌ ‌ ‌ ‌ ‌ ‌ ‌ ‌ ‌ ‌ ‌ ‌ ‌ ‌ ‌ ‌ ‌ ‌ ‌ ‌ ‌ ‌ ‌ ‌ ‌ ‌ ‌ ‌ ‌ ‌ ‌ ‌ ‌ ‌ ‌ ‌ ‌ ‌ ‌ ‌ ‌ ‌ ‌ ‌ ‌ ‌ ‌ ‌ ‌ ‌ ‌ ‌ ‌ ‌ ‌ ‌ ‌ ‌ ‌ ‌ ‌ ‌ ‌ ‌ ‌ ‌ ‌ ‌ ‌ ‌ ‌ ‌ ‌
G'day mates,
It's been a busy few days this week. First off, Wimbledon is underway. I'm trying to turn my infant into a tennis prodigy by osmosis, so we're really getting into these matches together. Once it's over, we'll be hitting the court to see what she's learned.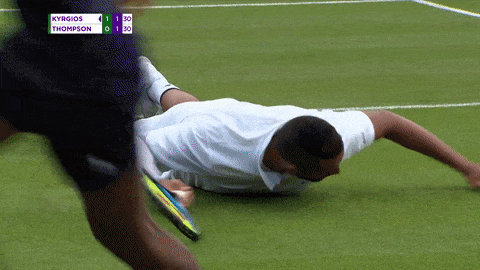 Also having a busy week: Mark Zuckerburg, who launched his latest offensive in the battle of the billionaires in the form of a new social media platform called Threads. Elon clapped back by threatening a lawsuit. Keeping all of the social media managers I know in my prayers tonight. If you're one of the 10 million people who signed up for Threads in its first hours of life, give us a follow!
In today's newsletter, we're chatting about college admissions, the attack on Jenin, and checking in on Greta Thunberg.
Working on my forehand,
Shannon Melero
Out of your (Ivy) league: The Supreme Court's decision to eliminate affirmative action in college admissions is only seven days old. But Harvard, one of the schools at the center of the decision, won't be getting any breathing room. On Monday, three civil rights groups came together to file a complaint with the Department of Education (DOE) against the school, challenging its use of legacy and donor-based admissions. The groups are arguing that these practices are in direct violation of Title VI of the Civil Rights Act and "are not justified by any educational necessity."
Quick refresher on what legacy admissions are: If Biff Moneysworth graduated from Harvard in 1999, then that means Biff Jr. will get special consideration when his application hits the admissions desk. Because Jr. is more likely to get in, that means one less spot for someone like Joanna, a first-generation applicant who has the grades but not the family connections.
Considering that people of color weren't allowed to even apply to Harvard (let alone any other Ivy league school) until after World War II, who is most likely to benefit from the maintenance of legacy admissions?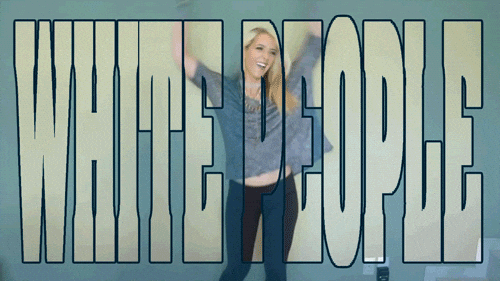 Harvard's response to the SCOTUS decision and this latest complaint leaves much to be desired: "The University will determine how to preserve our essential values, consistent with the Court's new precedent." Yes girl, give us nothing.
Obviously, this doesn't mean that people of color will never get into Harvard, but the barriers just got a lot higher. And while affirmative action was an imperfect Band-Aid to the institutional racism that spawned legacy admissions, it was something.
The groups behind the complaint are asking the DOE to investigate Harvard's use of legacy admissions and decide whether or not it violates Title VI. They're also asking the DOE to cut federal funding to Harvard unless the school removes legacy and donor considerations from the admissions process.
If successful, this could once again change the landscape of college admissions—or at least force the courts to treat all forms of "preference" equally. But in such a secretive and subjective process, racism will always find a way through. As Dr. Anne A. Cheng told us last week, "The problem with college admissions is that it is itself such a vague process; it takes into consideration many factors, and every factor itself has the potential to hold racial and gender bias."
On immigration: How Trauma Migrates tells the story of migrant women's journeys across America's southern border and the untreated trauma that lingers once they make it.
On SCOTUS: Did the Robed Ones quietly legalize stalking? Sort of.
On sports: The iconic Venus Williams was defeated in the first round of Wimbledon this week, but her legacy reaches beyond even her 11 previous title wins.
On parenthood: Diaper legislation? It's a thing. And with the loss of abortion access, the once invisible problem of "diaper need" is more glaring than ever.
You are receiving this email because you have subscribed to our newsletter.