A Ukrainian reflects on her year of war
Plus, a big day for horrible men ‌ ‌ ‌ ‌ ‌ ‌ ‌ ‌ ‌ ‌ ‌ ‌ ‌ ‌ ‌ ‌ ‌ ‌ ‌ ‌ ‌ ‌ ‌ ‌ ‌ ‌ ‌ ‌ ‌ ‌ ‌ ‌ ‌ ‌ ‌ ‌ ‌ ‌ ‌ ‌ ‌ ‌ ‌ ‌ ‌ ‌ ‌ ‌ ‌ ‌ ‌ ‌ ‌ ‌ ‌ ‌ ‌ ‌ ‌ ‌ ‌ ‌ ‌ ‌ ‌ ‌ ‌ ‌ ‌ ‌ ‌ ‌ ‌ ‌ ‌ ‌ ‌ ‌ ‌ ‌ ‌ ‌ ‌ ‌ ‌ ‌ ‌ ‌ ‌ ‌ ‌ ‌ ‌ ‌ ‌ ‌ ‌ ‌ ‌ ‌ ‌ ‌ ‌ ‌ ‌ ‌ ‌ ‌ ‌ ‌ ‌ ‌ ‌ ‌ ‌ ‌ ‌ ‌ ‌ ‌ ‌ ‌ ‌ ‌ ‌ ‌ ‌ ‌ ‌ ‌ ‌ ‌ ‌ ‌ ‌ ‌ ‌ ‌ ‌ ‌ ‌ ‌ ‌ ‌ ‌ ‌ ‌ ‌ ‌ ‌ ‌ ‌ ‌ ‌ ‌ ‌ ‌ ‌ ‌ ‌ ‌ ‌ ‌ ‌ ‌ ‌ ‌ ‌ ‌ ‌ ‌ ‌ ‌ ‌ ‌ ‌ ‌ ‌ ‌ ‌ ‌ ‌ ‌ ‌ ‌ ‌ ‌ ‌ ‌ ‌ ‌ ‌ ‌ ‌ ‌ ‌ ‌ ‌ ‌ ‌ ‌ ‌ ‌ ‌ ‌ ‌ ‌ ‌ ‌ ‌ ‌ ‌ ‌ ‌ ‌ ‌ ‌ ‌ ‌ ‌ ‌ ‌ ‌ ‌ ‌ ‌ ‌ ‌ ‌ ‌ ‌ ‌ ‌ ‌ ‌ ‌ ‌ ‌ ‌ ‌ ‌ ‌ ‌ ‌ ‌ ‌ ‌ ‌ ‌ ‌
Hidey-ho, Meteor readers,
It's been four full days since the BAFTAs and I still can't stop singing, "AN-GE-LA BA-SSETT did the thing." Ariana DeBose should host every awards show from now until forever. If she auctioned that pink jumpsuit, I would buy it for millions (that, to be clear, I do not have).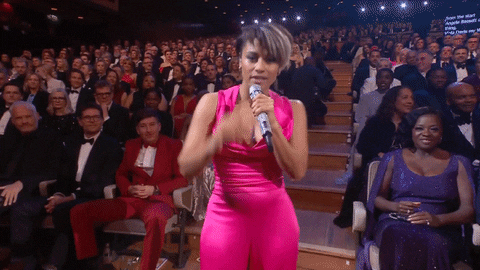 In today's newsletter, on the eve of the one-year anniversary of Russia's invasion of Ukraine, my colleague Anya Kurkina shares her reflections as a Ukrainian in America. Plus, rapists get what's been coming to them (or at least some of it).
But first: the news.
Doing the thing,
Bailey Wayne Hundl
What will it take to believe women?: Today in Los Angeles, Harvey Weinstein was sentenced to 16 additional years in prison. Back in December 2022, the jury had convicted Weinstein of three counts of rape and sexual assault against an anonymous victim. (The trial also addressed the claims of three other victims—including First Lady of California Jennifer Siebel Newsom—but the jurors were unable to produce a conviction.) This sentence comes in addition to the 23 years Weinstein received from his 2020 trial, where he was found guilty of one count of rape and one count of sexual assault against two women.
Before we celebrate, it's worth remembering what Siebel Newsom has called out as the misogyny on display in this trial. At one point, one of Weinstein's lawyers accused her of being "another bimbo who slept with Harvey Weinstein to get ahead in Hollywood."
And it's absolutely appalling that despite the bravery of over 100 women who dared to publicly disclose their trauma, Weinstein has been convicted of so little. Between two trials, he's only been convicted of crimes against three of his victims—meaning there are still more than 90 women whose publicly shared stories have had no legal bearing.
In a statement released Monday, Siebel Newsom applauded the bravery of all the victims, saying: "We must keep fighting to ensure that survivors are supported and that their voices are heard."
AND:
Speaking of convictions for sex offenders: child molester R. Kelly received an additional 20 years in prison today for his 2022 conviction on charges of child pornography and enticement of a minor. This is in addition to his 30-year sentence from 2021 for racketeering and sex trafficking. So: a big day for horrible men.

Journalist Dylan Lyons was fatally shot on the job Wednesday afternoon covering the shooting of Florida woman Nathacha Augustin in Orlando. The shooter, who had allegedly shot Augustin that morning, returned to the scene of the crime and fired at Lyons and a photojournalist, then entered a nearby home and shot a woman and her 9-year-old daughter, who died.
After being wrongfully detained in Russia for almost a year, WNBA star and gay icon Brittney Griner has signed a one-year contract to play for the Phoenix Mercury. But in doing so, she takes a whopping 32% pay cut—not the nicest way to be welcomed back. And don't even get me started on how much more a player of her stature would be making in the NBA. Still, though, she's back, and she's spectacular.
You know how Florida views a fetus as a person with full constitutional rights? Well, a Florida lawyer has filed a writ of habeas corpus stating that

the unborn child of a pregnant inmate

has been illegally detained. (The lawyer says that Natalia Harrell, the inmate in question, has been denied access to prenatal care and placed in situations that could endanger the health of her child, such as being locked in a van with no A/C.) I'm not saying I support the logic, but I'm here for the cause.
In related news, 10 organizations have come together to launch The Abortion Defense Network with the goal of helping patients and providers find attorneys and legal defense funds who can assist them. If you know anyone who could benefit from their services, get in touch with them today.

Today marks the three-year anniversary of the murder of Ahmaud Arbery, who was targeted by two white men in Brunswick, Georgia while he was out jogging. May he forever Rest In Power—and may we never forget that it took police over two months to do anything about it.
ONE YEAR AFTER THE INVASION OF UKRAINE
"Since That Day, Nothing Has Been the Same"
The Meteor's Anya Kurkina reflects on the distress in her homeland.
THE UKRAINIAN FLAG FLIES OVER A DESTROYED BUILDING (IMAGE BY JARAMA VIA GETTY IMAGES) 
Tomorrow marks the one-year anniversary of Russian president Vladimir Putin's invasion of Ukraine. One year of bombing, of refugees, and—as in so many other conflicts—of lives interrupted. (According to the UN, at least 8,000 civilians have died and 13,000 have been injured.) For The Meteor's Anya Kurkina, who grew up in Ukraine and whose parents still live there, this story is personal. She shares a bit of it here.
The Meteor: Thinking back to a year ago, February 24, 2022: What was that day like for you?
Anya Kurkina: Like every single Ukrainian, I remember that day really well. The entire week before was spent in speculation: Will he or won't he [invade]? People were divided into these camps, and I was on the side of "he won't." I still believed, for some reason, that he had some fear, that he was a smart politician. But I think what happened is that he figured it would be a blitzkrieg for him—an easy win. So I was sitting there perfectly comfortable…and at about 2 or 3 AM, I get a call from my mom [in Kiev], and she's in tears, and she just whispered to me: "It has started." My dad had seen a rocket flare go by their window. And since that day, nothing has been the same—not for any Ukrainian there, or for any refugees.
TM: How are you feeling on this anniversary?
AK: The morning starts the same way for every single person from Ukraine right now: Wake up, look at Telegram (which is the equivalent of Messenger but protected), go through the WhatsApp groups to see the updates, and then you call your mom. And sometimes it's rants about "the world is doomed," and sometimes it's, "I'm making tea, can you tell me how to cut a lemon?"
On this day in particular, we're a little bit anxious because we don't know what this maniac is going to do. There's a big fear that he will escalate to…a different degree than ever seen before…All we have, unfortunately, is hope. [President Volodymyr] Zelensky would say we also need weapons alongside hope—that would be great. [Laughs.] But I do have hope.
TM: What have been the most hopeful moments this year?
AK: Every day is so rough, because there's no guarantee of anything. You fear for your family, but also every region being hit—this week, Mariupol had to evacuate. For me, the [best part] has been to see how much people care. For one event [through Spilka, the arts collective and relief group Kurkina volunteers with], we raised 6K just by selling tee shirts and bowls of borscht. We can see how many people want to show support; in our volunteer group, we have people from Norway, Italy, Romania. It's great to feel united in this fight.
And we were ecstatic that Biden went to Ukraine—and that he chose to come to Kiev as opposed to…a city closer to the border, which would have been much safer. It meant a lot.
TM: What do you want Meteor readers to know on this anniversary?
AK: You can donate, and you can just keep talking about it. I know it's not a good dinner-table conversation topic, but we're talking about something beautiful, and a way to [build] the world we want to see.
You are receiving this email because you have subscribed to our newsletter.