A historic day for the pill
"It's like Christmas!" ‌ ‌ ‌ ‌ ‌ ‌ ‌ ‌ ‌ ‌ ‌ ‌ ‌ ‌ ‌ ‌ ‌ ‌ ‌ ‌ ‌ ‌ ‌ ‌ ‌ ‌ ‌ ‌ ‌ ‌ ‌ ‌ ‌ ‌ ‌ ‌ ‌ ‌ ‌ ‌ ‌ ‌ ‌ ‌ ‌ ‌ ‌ ‌ ‌ ‌ ‌ ‌ ‌ ‌ ‌ ‌ ‌ ‌ ‌ ‌ ‌ ‌ ‌ ‌ ‌ ‌ ‌ ‌ ‌ ‌ ‌ ‌ ‌ ‌ ‌ ‌ ‌ ‌ ‌ ‌ ‌ ‌ ‌ ‌ ‌ ‌ ‌ ‌ ‌ ‌ ‌ ‌ ‌ ‌ ‌ ‌ ‌ ‌ ‌ ‌ ‌ ‌ ‌ ‌ ‌ ‌ ‌ ‌ ‌ ‌ ‌ ‌ ‌ ‌ ‌ ‌ ‌ ‌ ‌ ‌ ‌ ‌ ‌ ‌ ‌ ‌ ‌ ‌ ‌ ‌ ‌ ‌ ‌ ‌ ‌ ‌ ‌ ‌ ‌ ‌ ‌ ‌ ‌ ‌ ‌ ‌ ‌ ‌ ‌ ‌ ‌ ‌ ‌ ‌ ‌ ‌ ‌ ‌ ‌ ‌ ‌ ‌ ‌ ‌ ‌ ‌ ‌ ‌ ‌ ‌ ‌ ‌ ‌ ‌ ‌ ‌ ‌ ‌ ‌ ‌ ‌ ‌ ‌ ‌ ‌ ‌ ‌ ‌ ‌ ‌ ‌ ‌ ‌ ‌ ‌ ‌ ‌ ‌ ‌ ‌ ‌ ‌ ‌ ‌ ‌ ‌ ‌ ‌ ‌ ‌ ‌ ‌ ‌ ‌ ‌ ‌ ‌ ‌ ‌ ‌ ‌ ‌ ‌ ‌ ‌ ‌ ‌ ‌ ‌ ‌ ‌ ‌ ‌ ‌ ‌ ‌ ‌ ‌ ‌ ‌ ‌ ‌ ‌ ‌ ‌ ‌ ‌ ‌ ‌ ‌
Hello again, Meteor readers,
We are officially less than ten days away from the Barbie movie opening, and I don't know about you, but I'm stoked. My boyfriend and I got matching outfits for the premiere, and today's newsletter will actually be a 50,000-word essay unpacking the feminist significance of everyone's favorite plastic doll.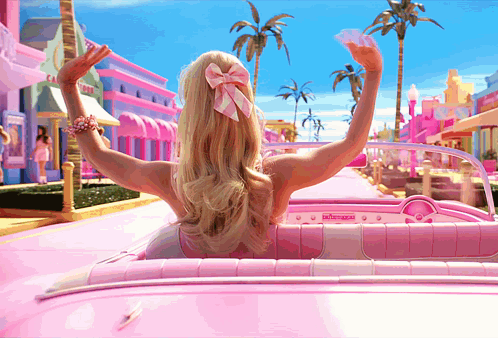 Kidding! Today's newsletter actually features a monumental step forward for reproductive rights, studio executives exhibiting "Christmas Carol" levels of villainy, trans people winning (what else is new?), and Justice Clarence Thomas' latest ethics issues.
Trying on every shade of pink I can find,
Bailey Wayne Hundl
A huge birth-control victory: For the first time ever, the FDA has approved a birth control pill for all-ages use without a prescription. Opill, a progestin-only pill to be taken once daily, is set to be available for over-the-counter purchase by early 2024, according to Perrigo, the pill's manufacturer.
How did this feel for contraceptive experts? "Like Christmas!" said Dr. Heather Irobunda, an OB-GYN and one of the founders of Obstetricians for Reproductive Justice. "I'm very happy this happened. It's an important step in destigmatizing reproductive health meds."
And it's hardly a radical step: Birth control pills are already sold over-the-counter in over 100 other countries. But this victory serves as a powerful message that birth control is safe and popular—at a time when conservatives are beginning to target contraception, both culturally and politically. As the director of the FDA's Center for Drug Evaluation and Research, Dr. Patrizia Cavazzoni, pointed out, Opill is "safe and is expected to be more effective than currently available nonprescription contraceptive methods."
This decision does, however, raise questions we don't yet have answers to:
If Opill will be available without a prescription, does that mean that student centers or community organizations can buy it to give away, like Tylenol? ("I think they could," says Dr. Irobunda.)

Will it be affordable? (Perrigo is set to share information on its pricing plan next week.)

And could conservatives get it de facto banned by strong-arming pharmacies, as they did with mifepristone?
And putting the pill—varieties of which have been safely used for five decades—on store shelves makes sense, says Dr. Irobunda. Keeping it prescription-only, she notes, signaled that "they didn't trust us to know how to take it. This is a safe drug and can be easily managed, but 'behind the counter' made it something that we needed to consult with someone 'who knows our bodies better'" in order to take.
But as reproductive rights advocates have been saying this whole time, who knows our bodies better than us?
It's giving villain: One studio executive told Deadline (and several other sources corroborated) that the movie studios' plan for the Writers Guild strike "is to allow things to drag on until union members start losing their apartments and losing their houses." Hmm: They want to wait around until the workers who make them their multimillion dollar salaries go broke? Joke's on them—writers have been broke this whole time! (I can say that, I'm half writer on my mother's side.) Why do these Scrooge McDuck lookalikes think these writers are striking in the first place?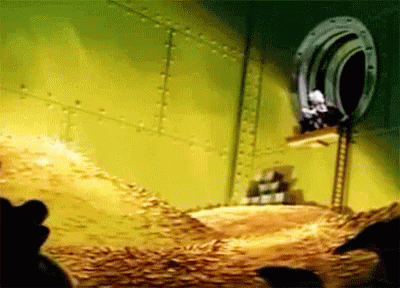 If I was a studio executive, I'd be worried: After the Screen Actors Guild negotiations failed last night, the union officially joined the picket line today, marking the first tandem strike between actors and writers since 1960.

The School-to-Prison Pipeline, Part II: The Marshall Project reported this week that Texas is recruiting high schoolers to work in its prisons, enrolling almost 162,000 students in its job training program last year.
Once again, Justice Clarence Thomas and his crew seem to lack any and all regard for financial ethics. The latest: Why does one of Thomas' aides have a history of Venmo payments from lawyers who have argued in Supreme Court cases?

The percentage of women participating in the workforce has seen a post-pandemic high, according to a report from the Labor Department.
On abortion rights: Last election cycle, all six states with abortion on the ballot scored a win for abortion access. This cycle's game plan: Do it again, but even better.
On (un)fair pay: "Orange is the New Black" was huge for Netflix—so why wasn't it huge for all the people who worked on it?
On positive masculinity: Toxic male gender roles can be like quicksand for young men. But there's a way out.
On "doing the work": The Meteor's Samhita Mukhopadhyay explores how social justice organizations can be as active in supporting their staffs as they are in supporting their causes.
You are receiving this email because you have subscribed to our newsletter.