Womanhood Is Not a Zero-Sum Game
Plus: A huge new study on abortion despair ‌ ‌ ‌ ‌ ‌ ‌ ‌ ‌ ‌ ‌ ‌ ‌ ‌ ‌ ‌ ‌ ‌ ‌ ‌ ‌ ‌ ‌ ‌ ‌ ‌ ‌ ‌ ‌ ‌ ‌ ‌ ‌ ‌ ‌ ‌ ‌ ‌ ‌ ‌ ‌ ‌ ‌ ‌ ‌ ‌ ‌ ‌ ‌ ‌ ‌ ‌ ‌ ‌ ‌ ‌ ‌ ‌ ‌ ‌ ‌ ‌ ‌ ‌ ‌ ‌ ‌ ‌ ‌ ‌ ‌ ‌ ‌ ‌ ‌ ‌ ‌ ‌ ‌ ‌ ‌ ‌ ‌ ‌ ‌ ‌ ‌ ‌ ‌ ‌ ‌ ‌ ‌ ‌ ‌ ‌ ‌ ‌ ‌ ‌ ‌ ‌ ‌ ‌ ‌ ‌ ‌ ‌ ‌ ‌ ‌ ‌ ‌ ‌ ‌ ‌ ‌ ‌ ‌ ‌ ‌ ‌ ‌ ‌ ‌ ‌ ‌ ‌ ‌ ‌ ‌ ‌ ‌ ‌ ‌ ‌ ‌ ‌ ‌ ‌ ‌ ‌ ‌ ‌ ‌ ‌ ‌ ‌ ‌ ‌ ‌ ‌ ‌ ‌ ‌ ‌ ‌ ‌ ‌ ‌ ‌ ‌ ‌ ‌ ‌ ‌ ‌ ‌ ‌ ‌ ‌ ‌ ‌ ‌ ‌ ‌ ‌ ‌ ‌ ‌ ‌ ‌ ‌ ‌ ‌ ‌ ‌ ‌ ‌ ‌ ‌ ‌ ‌ ‌ ‌ ‌ ‌ ‌ ‌ ‌ ‌ ‌ ‌ ‌ ‌ ‌ ‌ ‌ ‌ ‌ ‌ ‌ ‌ ‌ ‌ ‌ ‌ ‌ ‌ ‌ ‌ ‌ ‌ ‌ ‌ ‌ ‌ ‌ ‌ ‌ ‌ ‌ ‌ ‌ ‌ ‌ ‌ ‌ ‌ ‌ ‌ ‌ ‌ ‌ ‌ ‌ ‌ ‌ ‌ ‌ ‌
Salutations, Meteor readers,
Today is September 15, which means that I am obligated to acknowledge the start of ✌🏼Hispanic✌🏼 Heritage Month: 30 days bestowed upon us to compress any and all Spanish-speaking cultures into one neat little box decorated with neon calaveras. I could go on and on about this month, but nada dura para siempre—so here's an essay I wrote in 2020 about the racialization and politicization of Latiné people in America. (If you want to get into real history and not just bland HHM platitudes, I included a list of reads at the end of this newsletter—and here's our own collective member Julissa Natzely Arce Raya on the subject.)
In other news: the escalating war on the existence (not just rights; existence) of trans people continues. Under the direction of Governor Greg Abbott, the state of Texas is still investigating parents for providing gender-affirming care to their trans children. But as the issue falls out of national headlines, we have to ask: Are LGBTQ+ allies doing enough to support the movement to protect trans lives? In today's newsletter, superstar lawyer and trans rights activist Chase Strangio walks us through what's really happening and what's next.
But first, some news.
Shannon Melero
Abortion despair: A sweeping survey of 20,000+ respondents released today by

19th News and SurveyMonkey

finds that despite the rise of abortion activism, most Americans are not feeling great about the future of reproductive rights. Forty-four percent believe abortion will become less accessible in their lifetime (vs. 30 percent who think it'll stay the same, and 22 percent who believe it will improve). Why? Maybe because the survey also found that seven in 10 adults "do not think that politicians are informed enough about abortion to create fair policies." No lies detected!

But the survey also confirmed what we already know: Most Americans support access to safe and legal abortion (86 percent of Democrats, 65 percent of Independents, 36 percent of Republicans). The survey is chock-full of informative and mind-blowing data—i.e., three out of 10 women and 35 percent of gender-nonconforming people say they have experienced sexual assault or harassment in the workplace. Be sure to check it out.
  AND:
"When trans inclusion and the overturning of Roe are seen as…"erasing women," we all but ensure that government actors succeed in their longstanding plan to curtail all our health."
PROTESTORS IN THE UK SPEAKING OUT AGAINST THE BBC OFFERING A PLATFORM FOR ANTI-TRANS MESSAGING. (IMAGE BY HOLLIE ADAMS VIA GETTY IMAGES)
If you have been activated by the fall of Roe v. Wade but have failed to notice the endless onslaught of anti-trans sentiment and legislation that's been sweeping the country, you have fallen into a well-laid trap to divide natural allies in the fight for gender justice and liberation. While the left has spent the last few years embroiled in a battle over the contours of womanhood, the right has capitalized on our willingness to fight each other to advance legislation that will curtail bodily autonomy for all of us.
Just last week, Texas Attorney General Ken Paxton, a national leader in the fight against abortion access and trans health care, made strategic use of our internal divisions by announcing his support for a "Women's Bill of Rights to Affirm Basic Bio­log­i­cal Truths and Fight Back Against the Left's Attempts to Rede­fine the Term 'Woman.'"
Though he claims to be taking a stand against "the Left," the anti-trans rhetoric he endorses was actually developed by the center-left. For at least seven years, we have been subjected to a disingenuous and, unfortunately, very destructive discourse that purports to ask, "What is a woman?"—but ultimately seeks to question the legitimacy of trans existence.
And it's worked: The fear-mongering and concern-trolling has not only further propelled the far-right into power but has also caused some advocates for trans inclusivity in existing feminist and LGBTQ+ spaces to abandon their support for transgender people.
Back in 2015, the New York Times published an op-ed from Elinor Burkett asking "What Makes a Woman?", tied to Caitlyn Jenner coming out as trans. Burkett wrote, "I have fought for many of my 68 years against efforts to put women—our brains, our hearts, our bodies, even our moods—into tidy boxes, to reduce us to hoary stereotypes." Somehow, looking at all the different ways sex stereotypes are deployed and weaponized in the world, Burkett points the finger, not at right-wing campaigns, not Victoria's Secret catalogs, not dress codes or sex-separated learning, but at trans people.
Chase Strangio is a lawyer and trans rights activist who lives in New York City.
WHAT WE'RE READING THIS MONTH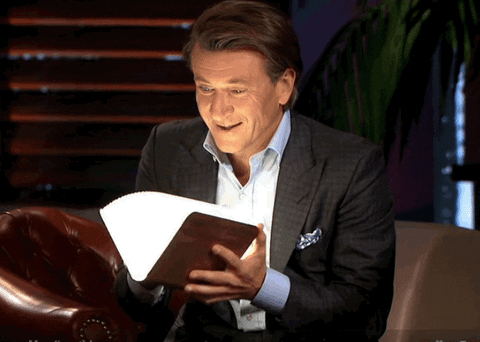 Heritage months are never enough, but they do provide an opportunity to learn about the various cultures, customs, and histories that get lost in fake official words like "Hispanic." Here are some of our favorites to revisit during HHM:
Inventing Latinos: A New Story of American Racism by Laura E. Gómez
A fascinating, history-packed look at how indigenous Mexicans and, later, Spanish-speaking groups were racialized and absorbed into the American political system to make things like voting, polling, and white supremacy easier to manage.
Olga Dies Dreaming by Xochitl Gonzalez
I laughed; I cried; I thought long and hard about where I come from. Gonzalez's debut novel is a beautiful intertwining of the two worlds many Latiné people inhabit.
Not a Nation of Immigrants: Settler Colonialism, White Supremacy, and a History of Erasure and Exclusion by Roxanne Dunbar-Ortiz
You know that old saying: "You don't know what you don't know." But you can know, thanks to Dunbar-Ortiz's breakdown of America's unique brand of settler colonialism.
War Against All Puerto Ricans: Revolution and Terror in America's Colonies by Nelson A. Denis
This book is one of my favorite non-fiction reads of all time. Denis takes the reader on a journey from Puerto Rico's existence as the island of Borinquen to its conquest by the Spanish and its subsequent colonization by the U.S.
The Decolonial Imaginary by Emma Perez
A more academic (but groundbreaking) text that investigates the role of the colonial gaze in the historicization of "Chicanas." An important read if you're interested in the politics of rewriting history.
You are receiving this email because you have subscribed to our newsletter.