Why rape is not a "one-off" crime
Plus: Come on, College Board! ‌ ‌ ‌ ‌ ‌ ‌ ‌ ‌ ‌ ‌ ‌ ‌ ‌ ‌ ‌ ‌ ‌ ‌ ‌ ‌ ‌ ‌ ‌ ‌ ‌ ‌ ‌ ‌ ‌ ‌ ‌ ‌ ‌ ‌ ‌ ‌ ‌ ‌ ‌ ‌ ‌ ‌ ‌ ‌ ‌ ‌ ‌ ‌ ‌ ‌ ‌ ‌ ‌ ‌ ‌ ‌ ‌ ‌ ‌ ‌ ‌ ‌ ‌ ‌ ‌ ‌ ‌ ‌ ‌ ‌ ‌ ‌ ‌ ‌ ‌ ‌ ‌ ‌ ‌ ‌ ‌ ‌ ‌ ‌ ‌ ‌ ‌ ‌ ‌ ‌ ‌ ‌ ‌ ‌ ‌ ‌ ‌ ‌ ‌ ‌ ‌ ‌ ‌ ‌ ‌ ‌ ‌ ‌ ‌ ‌ ‌ ‌ ‌ ‌ ‌ ‌ ‌ ‌ ‌ ‌ ‌ ‌ ‌ ‌ ‌ ‌ ‌ ‌ ‌ ‌ ‌ ‌ ‌ ‌ ‌ ‌ ‌ ‌ ‌ ‌ ‌ ‌ ‌ ‌ ‌ ‌ ‌ ‌ ‌ ‌ ‌ ‌ ‌ ‌ ‌ ‌ ‌ ‌ ‌ ‌ ‌ ‌ ‌ ‌ ‌ ‌ ‌ ‌ ‌ ‌ ‌ ‌ ‌ ‌ ‌ ‌ ‌ ‌ ‌ ‌ ‌ ‌ ‌ ‌ ‌ ‌ ‌ ‌ ‌ ‌ ‌ ‌ ‌ ‌ ‌ ‌ ‌ ‌ ‌ ‌ ‌ ‌ ‌ ‌ ‌ ‌ ‌ ‌ ‌ ‌ ‌ ‌ ‌ ‌ ‌ ‌ ‌ ‌ ‌ ‌ ‌ ‌ ‌ ‌ ‌ ‌ ‌ ‌ ‌ ‌ ‌ ‌ ‌ ‌ ‌ ‌ ‌ ‌ ‌ ‌ ‌ ‌ ‌ ‌ ‌ ‌ ‌ ‌ ‌ ‌
Greetings, Meteor readers,
Happy Black History Month!
Last night, The Meteor welcomed an incredible group of performers to a packed house at New York City's Joe's Pub for Say The Word: A Night of Art and Action for Abortion. (If you were there, hi!) The show was jam-packed with brilliance: We heard from comedian Jaye McBride; Colombian human rights lawyer and abortion rights activist Paula Ávila-Guillén; and Pulitzer Prize and Tony Award-winning playwright Michael R. Jackson, who sang an original protest song.
And then there was the glorious Dr. Kameelah Phillips, telling it like it is:
And as if that weren't enough, Bob Odenkirk and David Cross reunited for the weirdest, most hilarious bit, all to raise money for the New York Abortion Access Fund.
In today's newsletter, the body-shaming of Sam Smith and the ridiculousness of the College board. Plus, Cindi Leive talks to writer V about what we get wrong about rape.
But first, some news.
LYLAS,
Samhita Mukhopadhyay
Sam is thriving: The singer Sam Smith has a new video out for their single "I'm Not Here To Make Friends," off the newly released album Gloria. In the video, Smith is serving looks—a giant fluffy pink dress and gloves, a feather get-up, and an amazing corset complete with nipple tassels. It's queer, it's flirty, it's artistic; in other words, it's a perfect music-video fit. But not everyone could get on board. Some boring people—in OpEds, on Twitter, on television—just had to criticize them for baring too much skin, claiming that the video was bad for children. Smith, however, told The Sunday Times that after years of feeling self-conscious about their body, they have learned to embrace themselves and "feel liberated, released from pressures I felt when I was young."
"I now have the opposite of body dysmorphia," they said. "I look fabulous." Your new mantra.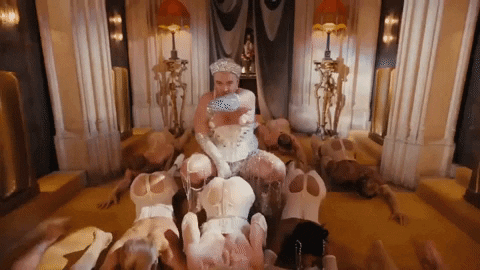 College Board catastrophe: The notoriously problematic College Board, which sets the curriculum for things like Advanced Placement classes and the SATs, has stripped down the curriculum of the African American Studies AP class, according to new reporting released yesterday. The New York Times reports that after vocal pressure from Florida Gov. Ron DeSantis, the new curriculum removed discussion on critical race theory, intersectionality, queer identity, Black feminism, and Black Lives Matter—along with work by Kimberlé Crenshaw and Ta-Nehisi Coates—but added "Black conservatism" as a possible area of study. Education reporter Dana Goldstein dug into exactly what was removed from the curriculum; the organization, meanwhile, said in a statement that it had made the changes before DeSantis' public announcement.
Meanwhile: the original class sounds awesome! Book club, anyone?
Senate Republicans in Tennessee have introduced a bill that they claim will create a legal exception to their state's abortion ban for victims of rape—but it comes with a catch, as Jessica Valenti first reported. Only victims who have reported their assaults to the police, submitted to forensic rape exams, and are less than eight weeks from their last menstrual cycles—having only missed one period—qualify for the exemption. (Children under 13 are allowed to miss two periods and have abortions at 10 weeks instead of eight.) And here's the hideous kicker: If Tennessee patients are convicted of submitting a false rape report in order to qualify for an abortion, they face a three-year mandatory minimum sentence.

Las Vegas police arrested Dances With Wolves actor Nathan Chasing Horse this week on multiple rape and sex trafficking counts. They allege he deliberately targeted Indigenous girls, recruited them into a cult he called "The Circle," and encouraged them to fire on police and commit suicide if he were ever arrested.
REP. ILHAN OMAR (IMAGE BY KENT NISHIMURA/LOS ANGELES TIMES VIA GETTY IMAGES)
House Republicans removed "Squad" member and right-wing target Rep. Ilhan Omar, D-MN, from the House Foreign Affairs Committee, claiming it was due to her 2019 and 2021 comments about the American Israel Public Affairs Committee (AIPAC) and the state of Israel, respectively. (She apologized for the former.) Democrats say the vote was actually retaliation for the removal of Reps. Marjorie Taylor Greene, R-GA, and Paul Gosar, R-AZ, from their committee assignments in the last Congress over violent rhetoric and social media posts; Gosar's, you might remember, depicted him killing Rep. Alexandria Ocasio-Cortez, D-NY. Some Democrats have argued that Omar has been unfairly targeted. In a statement, Rep. Pramila Jayapal said, "You cannot remove a Member of Congress from a committee simply because you do not agree with their views. This is both ludicrous and dangerous."

Sarah Michelle Gellar has confirmed that Dolly Parton was secretly one of the producers behind Buffy The Vampire Slayer and even provided the cast with personalized Christmas gifts. Upon hearing that Parton enjoyed her work, Gellar said, "I was like, 'Oh, I can die now, Dolly Parton knows who I am and thinks I'm good.'"

Beyoncé has announced dates for the Renaissance world tour. Don't let us down again, Ticketmaster. (They will totally let us down again.)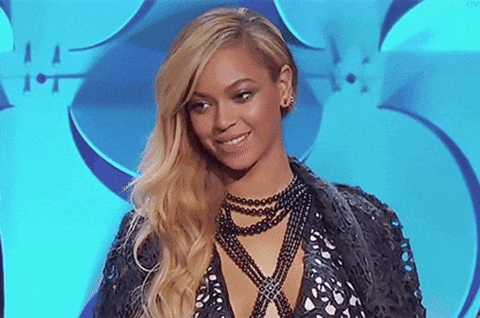 27 Years After the Vagina Monologues
The writer V—formerly Eve Ensler—on what's changed for her and the world.
V (FORMERLY EVE ENSLER) (IMAGE BY BRYAN BEDDER VIA GETTY IMAGES)
It's been a quarter century since the performer Eve Ensler—who now goes by V—created the culture-changing play The Vagina Monologues and, shortly thereafter, the anti-violence organization V-Day. Times have changed—we now have more inclusive definitions of gender—but V's gift as a writer has not. Her new book, Reckoning, touches on many topics but cuts deepest when it chronicles her decades-long recovery from childhood abuse.
Actually, let me restate because, after talking to V, I'm disinclined to use clichés: her decades-long recovery from her father raping her and her mother protecting him. And as you'll hear, that specificity matters.
Cindi Leive: You've been writing about violence for four decades. How are you feeling about these issues in 2023?
V: We've had amazing victories. We've broken taboos. We've opened safe houses, we've changed laws, we've activated young people. A lot of wonderful things happened. But the essential problem is we still have patriarchy. We can have one-off wins, but we're still in that system where very, very, very few people, usually men, have all the wealth, all the power, all the ability to determine who is valuable, who is worthy, who gets to live, who gets to die, who has money, who doesn't, and that all the rest need to be controlled or gotten rid of. Are we going to stay like that? Or are we going to say—finally, at last—we don't accept this way of operating? Because otherwise, we will be in this struggle for eternity.
CL: One of the things that has always affected me about your writing—going back to when I first saw The Vagina Monologues in the mid-90s—is how specific you always are in your language. You write in Reckoning that "violence against women" has become too abstract and broad a term. What do you mean by that?
V: I've always been despondent over the terms that we keep using for violence against women. They just seem to get more and more distant, more and more abstract, as the violence seems to get more and more amplified and horrific. And I don't think that's accidental.
When we talk about "gender-based violence," who's doing the violence? What is exactly being done, and who's it being done to? The confusion of that takes the responsibility off the perpetrator. It really should be "men committing violence against women." I mean, not all violence against women is by men, but a great deal of it is. And when you say "rape," it's very different than when you say "gender-based violence." One you have an image of and can see. With "gender-based violence," I have no vision of what that is.
In writing The Apology [V's 2019 book in which she imagines her father apologizing to her], it was very clear to me that there is no apology without a rendering of the specific details of what you have done. Because in that specificity, both you—the victim—and the perpetrator know you were present at the same event. If you say, "I'm sorry I abused you," that's not an indication that you were there. But if you say, "I'm sorry I walked into your room that had the gingham sheets and the pink bedspread…" then you both know you were in the same room, and you're accountable to the same moment.
CL: In the book, speaking of your own experience, you write, "this abuse altered the constitutional makeup of my entire being. It filled my cells and blood and body with terror, worry, guilt, and dread—that would in my teenage years and on until my sixties develop into all-encompassing self-hatred and anxiety." That's a really devastating sentence. But it also made me a little bit hopeful because you say "until my sixties," which implies that you have perhaps found some peace.
V: One of the things about the kind of violence that happens to women is that no one really wants to think about long-term consequences. We talk about it as if it's a one-off event when in fact, it radically alters a woman's life forever, right? I don't know any woman who was abused sexually as a child or a young woman who has not had huge intimacy issues, particularly if they were incested by a family member. Nobody talks about what it does to your memory or your ability to think or your willingness and ability to be a leader because then you're seen, and then you become a target, and then you could be raped again.
I've had to do a lot of work to escape, and by no means am I fully out of it. There are things that can trigger me and put me back into it. But since I wrote The Apology, I will say I'm in a very different place. I felt I was forever in my father's story, and that has changed. Yes, I got very damaged and broken early on…but it's not the sum of me, it's not the total of me. And that's amazing. I never thought that I would ever see that.
You are receiving this email because you have subscribed to our newsletter.