What women in Ukraine want us to know
Five months of hell, recounted ‌ ‌ ‌ ‌ ‌ ‌ ‌ ‌ ‌ ‌ ‌ ‌ ‌ ‌ ‌ ‌ ‌ ‌ ‌ ‌ ‌ ‌ ‌ ‌ ‌ ‌ ‌ ‌ ‌ ‌ ‌ ‌ ‌ ‌ ‌ ‌ ‌ ‌ ‌ ‌ ‌ ‌ ‌ ‌ ‌ ‌ ‌ ‌ ‌ ‌ ‌ ‌ ‌ ‌ ‌ ‌ ‌ ‌ ‌ ‌ ‌ ‌ ‌ ‌ ‌ ‌ ‌ ‌ ‌ ‌ ‌ ‌ ‌ ‌ ‌ ‌ ‌ ‌ ‌ ‌ ‌ ‌ ‌ ‌ ‌ ‌ ‌ ‌ ‌ ‌ ‌ ‌ ‌ ‌ ‌ ‌ ‌ ‌ ‌ ‌ ‌ ‌ ‌ ‌ ‌ ‌ ‌ ‌ ‌ ‌ ‌ ‌ ‌ ‌ ‌ ‌ ‌ ‌ ‌ ‌ ‌ ‌ ‌ ‌ ‌ ‌ ‌ ‌ ‌ ‌ ‌ ‌ ‌ ‌ ‌ ‌ ‌ ‌ ‌ ‌ ‌ ‌ ‌ ‌ ‌ ‌ ‌ ‌ ‌ ‌ ‌ ‌ ‌ ‌ ‌ ‌ ‌ ‌ ‌ ‌ ‌ ‌ ‌ ‌ ‌ ‌ ‌ ‌ ‌ ‌ ‌ ‌ ‌ ‌ ‌ ‌ ‌ ‌ ‌ ‌ ‌ ‌ ‌ ‌ ‌ ‌ ‌ ‌ ‌ ‌ ‌ ‌ ‌ ‌ ‌ ‌ ‌ ‌ ‌ ‌ ‌ ‌ ‌ ‌ ‌ ‌ ‌ ‌ ‌ ‌ ‌ ‌ ‌ ‌ ‌ ‌ ‌ ‌ ‌ ‌ ‌ ‌ ‌ ‌ ‌ ‌ ‌ ‌ ‌ ‌ ‌ ‌ ‌ ‌ ‌ ‌ ‌ ‌ ‌ ‌ ‌ ‌ ‌ ‌ ‌ ‌ ‌ ‌ ‌ ‌
Greetings Meteor readers,
I am still buzzing from the final episode of Ms. Marvel—a series featuring the first Muslim superhero in the Marvel Universe—which had me near tears and yelling at my TV in excitement. I won't give anything away, but if you're a fan of super-stuff like I am, there's a big, BIG set up in the final minutes that'll knock your socks off.
For today's newsletter, award-winning journalist and Meteor founding member Mariane Pearl spoke to real life hero Nastya Melnychenko—a Ukrainian journalist, activist, and creator of #яНеБоюсьСказати (#IAmNotAfraidToSpeak), a #MeToo-like campaign. They discuss the impact the Russian invasion has had on Melnychenko and her family, and the unique challenges women refugees face.
But first, a little news.
Sending light,
Shannon Melero
Blocked: For the second time since Roe v. Wade was overturned 19 days ago, abortion is temporarily legal again in the state of Louisiana. On Tuesday a judge granted a temporary restraining order, preventing the state's ban from being implemented. The court will reconvene on Monday to hear arguments from abortion providers who have filed lawsuits claiming the trigger ban is in direct violation of the Louisiana state constitution. We're pulling for y'all!

My name is HOV: A woman in

Texas was pulled over while driving in the HOV lane seemingly unaccompanied

. And—thanks to white privilege—she was allowed to explain herself to the police officers who stopped her . She said that she was not really alone because she was 34 weeks pregnant and, since we all now live in an alternate reality where we're forced to pretend life begins at conception, there were technically two people in the car. Clever. She was issued a citation despite her argument, but plans to show up to traffic court later this month to fight it. We truly are all fighting our own battles.
AND: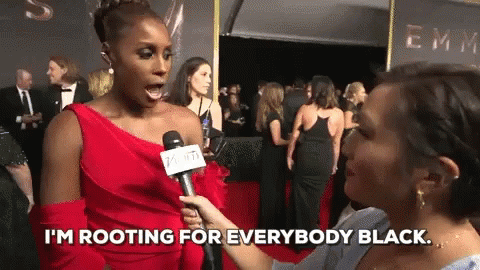 What This Ukrainian Feminist Wants You to Know About the War
Anastasia Melnychenko speaks to Mariane Pearl about having to leave her life behind
ANASTASIA MELNYCHENKO BEING INTERVIEWED ON HROMATSKE RADIO. (PHOTO VIA ANASTASIA MELNYCHENKO)
It's been 139 days since Russian troops invaded Ukraine—and stories about the conflict are no longer at the top of American news feeds every day. But for women like Anastasia Melnychenko, there is no end in sight. Nastya, as she is called, is known internationally for starting the #яНеБоюсьСказати (#IAmNotAfraidToSpeak) campaign against blaming sexual assault victims in 2016, shortly before #MeToo went viral; she is also a well-established Ukrainian journalist and activist who founded Studena, an NGO advocating for equal opportunities regardless of gender, race, or religion.
I talked to her about what she believes the West isn't hearing about the situation in Ukraine five months in, her activism, and how the never-ending war has impacted her life.
Mariane Pearl:  What is the most urgent message you have for people reading about the war in Ukraine?
Anastasia Melnychenko: It is easy to become numb to the news but I ask you: Please do not underestimate the psychological effect and sheer power of the propaganda war Russia is waging against us; it's not just about tanks, missiles, massacres, murders, and rapes. At least, those crimes are visible for all to see, but there is also a whole layer of invisible crimes.
Blaming the victim is one: Russia spreads the message that Ukraine is responsible for the destruction of its own land by refusing to give it up. People are going hungry in Ukraine, yet Russia blames us for seeking international support. Or they successfully implement narratives about Ukrainians being racists or even fascists.
People who have never encountered a propaganda machine of this magnitude cannot see…how Russia is shaping the narrative for the world. So my message is this: The picture of the war in Ukraine is much more horrible than what you can imagine just by watching what they want to show you on television.
As a journalist, did you see this war coming?
We should remember that this war did not begin on February 24, 2022, but in March 2014, when Russia annexed Crimea and captured Donbas [a region in Ukraine]. Back then, the Western community ignored it, hoping Russia would calm down. As you can see, this did not happen.
It was obvious to most Ukrainians that Russia would attack; the only question was when.
Can you tell me what has happened to you in the last months, since this phase of the war started?
On February 24, I was doing research at Denver University in Colorado. I was about to launch an online course for Ukrainian teachers about bullying prevention. But as the war began, I flew to Europe immediately, to evacuate my children and parents from Ukraine. During my journey home, I found out my house in Irpin had been destroyed by a missile. So in one moment, I lost both my job and my home. Thankfully, my loved ones were safe. I managed to bring them all — parents and kids — to Poland.
The next quest was to evacuate my paralyzed grandmother and my aunt from occupied Kherson [in southern Ukraine]. With the help of volunteers, we managed to get them out. After spending two months in Poland waiting for visas, we are now in the U.K., where I am in the process of proving that I am indeed a literate and educated person. (Our knowledge and professional experience mean nothing unless it is validated by the British authorities.)
So now I also have to rebuild my professional identity.
Do you think you are the same person as when this war started?
For me, the experience of losing the pillars of my life was depressing. I lost my dream home. I lost my status, my job, and my career as a writer.  I found myself in a foreign country alone, with dependent people but without access to what gave me strength (my city, my job, my house, my dog, who died a month before the war). I seemed to have lost my own self. It's still hard for me to find the meaning of my life.
Now I am trying to return to activism, but it is not easy within the reality of a refugee's life. I no longer understand who I am and where to go. When you confront war, this invincible relentless force, everything that was important to you before seems to have lost its meaning.
The picture of the war in Ukraine is much more horrible than what you can imagine just by watching what they want to show you on television.
Would you say that women have suffered more in this war—and why? 
I don't want to categorize the sufferings of women and men as more or less; that would be wrong. But there is a specific female experience: horrific crimes targeting women, such as being raped or witnessing the rape of your children.
And those [women] who managed to get out are suddenly living in foreign countries without money or understanding of how life abroad works. This is political exile, not conscious emigration. As such, our identities become a blur; we lose our social status and achievements. Millions of women are going through this right now….We are forced to forego our personal dreams. Women also have the extra burden of caring for countless dependents, [including] retired parents, who have never left Ukraine and don't speak any foreign language.
Moreover, the choices women make are often criticized harshly and unfairly. If a woman takes her children abroad, she is a traitor and a parasite who betrayed her country. If she doesn't take her  children out, she becomes a horrible mother who puts her children in danger.
Women's rights have been important to you for so long. Can you explain when and why you decided to commit to doing this work? 
I grew up in a family that was not typical for its time — it was free from patriarchal prejudices. Going out into the big world, I was shocked by [inequality]….I spent 18 years working on gender equality; I did a lot of educational work. Ukraine has made giant steps toward equality, but I decided to stop trying to convince those who cannot understand why gender equality is necessary. It's like explaining why you need to wash your hands after using the toilet. You can explain, of course, but by a certain age, a person should come to this recognition by themselves. If someone is still stuck in the Middle Ages, it's their problem.
ANASTASIA MELNYCHENKO AND HER PARTNER AT THE 2021 MARCH FOR WOMEN'S RIGHTS IN KYIV. (PHOTO COURTESY OF ANASTASIA MELNYCHENKO)
One thing you've become widely known for is starting the campaign #яНеБоюсьСказати (#IAmNotAfraidToSpeak), which became known as a precursor of #MeToo. Can you explain how and why that got started?
I have been personally sexually assaulted twice: [First] as a child and again in my early 20s. My then-partner forced me to undress and took pictures, threatening to post them on the internet if I didn't stay with him.
For a long time I was afraid, but one day I saw an internet post that infuriated me. A man wrote on Facebook that he had helped a rape victim who was walking in a park. And it would have been fine if he did not add moralizing comments such as "Girls: just don't go through the park alone."
All that victim-blaming wasn't new, and I knew many rape stories where the girls weren't in the park at night. So I decided to share my own experience to encourage people to speak out—and it was like breaking through a dam. Testimonies about sexual harassment started pouring over the internet. The hashtag #IAmNotAfraidToSpeak [#яНеБоюсьСказати] was created and more than 200,000 men and women from Ukraine, Belarus, and Kazakstan used it to support women or narrate their own experiences.
It generated a first-time conversation about violence against women — a taboo topic in our region where the objectification of women is the norm.
This is political exile, not conscious emigration. As such, our identities become a blur; we lose our social status and achievements.
What do you think people most need to understand about what is going on in Ukraine? 
What is happening now is a genocide of the Ukrainian people. I don't understand why Western politicians fail to notice what is really going on. I often hear messages between the lines in the Western media and on social networks: why can't Ukrainians just give their lands to the Russians to stop the war? Due to the stubbornness of Ukrainians, our [bills] have skyrocketed. Why do we have to pay for this war?
Only Russia as the aggressor could end the war—and its consequences on the economy—but they won't.
Read Mariane Pearl's previous piece, an interview with two Afghan journalists on what life is like for women there now, by clicking here.
Mariane Pearl is an award-winning journalist and writer who works in English, French, and Spanish. She is the author of the books A Mighty Heart and In Search of Hope.
If you liked this, your friends probably would too! Go ahead and forward it, we won't mind.
You are receiving this email because you have subscribed to our newsletter.