Plus: prepare to pay back those student loans ‌ ‌ ‌ ‌ ‌ ‌ ‌ ‌ ‌ ‌ ‌ ‌ ‌ ‌ ‌ ‌ ‌ ‌ ‌ ‌ ‌ ‌ ‌ ‌ ‌ ‌ ‌ ‌ ‌ ‌ ‌ ‌ ‌ ‌ ‌ ‌ ‌ ‌ ‌ ‌ ‌ ‌ ‌ ‌ ‌ ‌ ‌ ‌ ‌ ‌ ‌ ‌ ‌ ‌ ‌ ‌ ‌ ‌ ‌ ‌ ‌ ‌ ‌ ‌ ‌ ‌ ‌ ‌ ‌ ‌ ‌ ‌ ‌ ‌ ‌ ‌ ‌ ‌ ‌ ‌ ‌ ‌ ‌ ‌ ‌ ‌ ‌ ‌ ‌ ‌ ‌ ‌ ‌ ‌ ‌ ‌ ‌ ‌ ‌ ‌ ‌ ‌ ‌ ‌ ‌ ‌ ‌ ‌ ‌ ‌ ‌ ‌ ‌ ‌ ‌ ‌ ‌ ‌ ‌ ‌ ‌ ‌ ‌ ‌ ‌ ‌ ‌ ‌ ‌ ‌ ‌ ‌ ‌ ‌ ‌ ‌ ‌ ‌ ‌ ‌ ‌ ‌ ‌ ‌ ‌ ‌ ‌ ‌ ‌ ‌ ‌ ‌ ‌ ‌ ‌ ‌ ‌ ‌ ‌ ‌ ‌ ‌ ‌ ‌ ‌ ‌ ‌ ‌ ‌ ‌ ‌ ‌ ‌ ‌ ‌ ‌ ‌ ‌ ‌ ‌ ‌ ‌ ‌ ‌ ‌ ‌ ‌ ‌ ‌ ‌ ‌ ‌ ‌ ‌ ‌ ‌ ‌ ‌ ‌ ‌ ‌ ‌ ‌ ‌ ‌ ‌ ‌ ‌ ‌ ‌ ‌ ‌ ‌ ‌ ‌ ‌ ‌ ‌ ‌ ‌ ‌ ‌ ‌ ‌ ‌ ‌ ‌ ‌ ‌ ‌ ‌ ‌ ‌ ‌ ‌ ‌ ‌ ‌ ‌ ‌ ‌ ‌ ‌ ‌ ‌ ‌ ‌ ‌ ‌ ‌
Helllloooo Meteor readers,
Happy Pride! Or as it's known in the retail world, Rainbow-Merch Month!
How will you be celebrating this year? Attending a local family-friendly drag show like this one at my favorite doughnut place in New Jersey? Boycotting your nearest Target for pulling back on its Pride offerings? Or maybe you're more into low-key celebrations and just want to curl up on the couch and watch the straights have a meltdown over gender-non-specific bathing suits while sipping a nice glass of wine.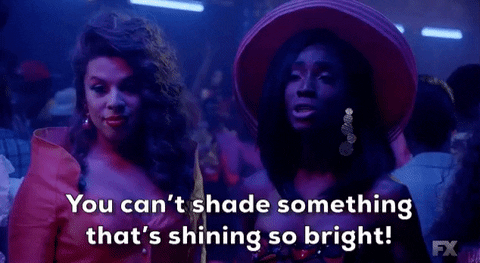 Before we dive into today's newsletter (which is a drag queen extravaganza) a bit of housekeeping first. We are SO appreciative to everyone who has filled out our reader survey thus far, and to answer a question quite a few of you have asked: Yes, this newsletter does accept pitches. So if you've got an idea, a story, or a song in your heart you can send it over to [email protected].
Today we've got debt and ceilings, plus an important message from Hayley Williams.
Pay up: The Biden administration has reached an agreement on raising the debt ceiling and to be quite honest with you all, I was ignoring this bit of news because changing how debt works makes me feel like money is made up (which, in fact, it is). But one point's worth discussing: The new deal reactivates student loan repayments—you know that thing that some of us have been spared for the last three years.
The pause on student loans will end around September 1, and this time President Biden may not be able to swoop in last minute—as he did throughout the pandemic—and say, never mind pay it later. Why? Because now it's essentially written in stone that in order to keep the rest of the imaginary money flowing for the rest of the country, borrowers will have to fork over their real money. Economics!
There is still a shred of hope, though. Biden's original debt forgiveness plan is still on the table, despite efforts to block it. The Supreme Court is set to decide this summer on the constitutionality of the plan, which could erase up to 20K for any borrower who is eligible for forgiveness. If the Robed Ones vote down the plan, then your lender will be in your inbox faster than my college ex after he heard I was hooking up with his nemeses.
In the event you really can't pay your loans back right now and you aren't eligible for forgiveness, you can still keep hitting that defer button.
AND:
Hell has frozen over and upon the now-glacial Lake of Fire skates Kim Cattrall, making her long-awaited return to the Sex and the City franchise. And she did it in the most Samantha way possible, not seeing or speaking to anyone on the cast. I strive to reach this level of grudge-holding.

"If you vote for Ron DeSantis, you're fucking dead to me," said Paramore frontwoman Hayley Williams at a show in New Jersey this week.

After a mistrial in 2022, actor Danny Masterson has now been convicted of two counts of rape (out of the three he was charged with). In a sense this is also a conviction of the Church of Scientology, which backed Masterson by pressuring his victims not to come forward and telling them that they weren't actually raped.
RUPAUL AND QUEENS FROM THE 'DRAG RACE' FRANCHISE CUTTING THE RIBBON AT THIS YEAR'S DRAGCON. PHOTO COURTESY OF ELLIE RUDY
Drag has had a tough year—the art form has been targeted by anti-LGBTQ+ groups and conservative legislators across the country. So on this first day of Pride, we turn to the epicenter of the drag universe: RuPaul's DragCon. Writer, Ellie Rudy took a few laps around the Los Angeles Convention Center last month to find out what advice the wise and noble queens had to offer their community during another emotionally charged Pride month.
"In societies that may not necessarily be accepting of the trans community, I think it is important to stay with your tribe. Uplift and show support to each other."
–Jasmine Kennedie, Drag Race Season 4 contestant
"Be yourself, be true to you. If somebody doesn't like you because of who you are, then that's not a real friend, a real family member, or a real person even."
–  The King of Queens, a 13-year-old queen from Los Angeles
"I think that people are often afraid of what they're not knowledgeable on. I think a lot of people who have fears about what we do simply don't educate themselves enough. Because once you do, you're gonna see that it's a beautiful, artistic, fun art form."
– Angeria Paris VanMichaels, Drag Race season 14 finalist
"Don't take yourself too seriously. And especially if you're trying to start drag I think my most important advice is don't be afraid to be ugly. I feel like everyone wants to be so pretty right out the gate, but my ugly drag is my funnest stage of drag."
-Tenderoni, Chicago-based drag king
"I think it's important for us to keep living our truths, living authentically speaking up for one another, especially our trans brothers and sisters right now. They need us. And this noise, it's gonna fade into the background, because it's not really about us."
-Alexis Michelle (left), All Stars Season 8 contestant
Ellie Rudy was born and raised in Austin, Texas, and is the mother of a geriatric Chiweenie named Molly. She has written for LA Magazine, Teen Vogue, and more.
You are receiving this email because you have subscribed to our newsletter.