Why it doesn't matter when cops are Black
Plus: Morning-after pill vending machines ‌ ‌ ‌ ‌ ‌ ‌ ‌ ‌ ‌ ‌ ‌ ‌ ‌ ‌ ‌ ‌ ‌ ‌ ‌ ‌ ‌ ‌ ‌ ‌ ‌ ‌ ‌ ‌ ‌ ‌ ‌ ‌ ‌ ‌ ‌ ‌ ‌ ‌ ‌ ‌ ‌ ‌ ‌ ‌ ‌ ‌ ‌ ‌ ‌ ‌ ‌ ‌ ‌ ‌ ‌ ‌ ‌ ‌ ‌ ‌ ‌ ‌ ‌ ‌ ‌ ‌ ‌ ‌ ‌ ‌ ‌ ‌ ‌ ‌ ‌ ‌ ‌ ‌ ‌ ‌ ‌ ‌ ‌ ‌ ‌ ‌ ‌ ‌ ‌ ‌ ‌ ‌ ‌ ‌ ‌ ‌ ‌ ‌ ‌ ‌ ‌ ‌ ‌ ‌ ‌ ‌ ‌ ‌ ‌ ‌ ‌ ‌ ‌ ‌ ‌ ‌ ‌ ‌ ‌ ‌ ‌ ‌ ‌ ‌ ‌ ‌ ‌ ‌ ‌ ‌ ‌ ‌ ‌ ‌ ‌ ‌ ‌ ‌ ‌ ‌ ‌ ‌ ‌ ‌ ‌ ‌ ‌ ‌ ‌ ‌ ‌ ‌ ‌ ‌ ‌ ‌ ‌ ‌ ‌ ‌ ‌ ‌ ‌ ‌ ‌ ‌ ‌ ‌ ‌ ‌ ‌ ‌ ‌ ‌ ‌ ‌ ‌ ‌ ‌ ‌ ‌ ‌ ‌ ‌ ‌ ‌ ‌ ‌ ‌ ‌ ‌ ‌ ‌ ‌ ‌ ‌ ‌ ‌ ‌ ‌ ‌ ‌ ‌ ‌ ‌ ‌ ‌ ‌ ‌ ‌ ‌ ‌ ‌ ‌ ‌ ‌ ‌ ‌ ‌ ‌ ‌ ‌ ‌ ‌ ‌ ‌ ‌ ‌ ‌ ‌ ‌ ‌ ‌ ‌ ‌ ‌ ‌ ‌ ‌ ‌ ‌ ‌ ‌ ‌ ‌ ‌ ‌ ‌ ‌ ‌
Dear Meteor readers,
Hey there! Samhita here–filling in for Shannon. (She thanks you for the love many of you sent her way as she left for her maternity leave).
Though January can feel endless thanks to post-holiday letdown, I broke mine up by heading to the Sundance Film Festival to check out the feminist film offerings (and catch a glimpse of Jason Momoa, nothing un-feminist about that, right?).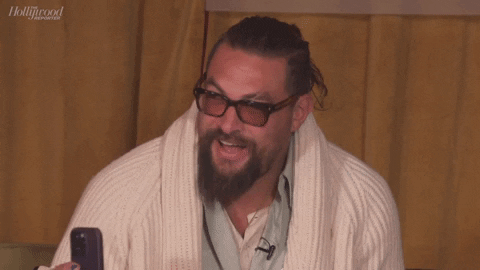 This year's festival boasted many explicitly feminist films—several of which I got to see, including Going To Mars: The Nikki Giovanni Project, directed by Joe Brewster and Michèle Stephenson (which won the Sundance award for Best Documentary) about the life of the great Black, lesbian poet Nikki Giovanni; and Invisible Beauty, a touching and personal portrait of one of the first Black supermodels, Bethann Hardison, directed by Frédéric Tcheng and Hardison herself. (At the screening for that one, there was a standing ovation and not a dry eye in the house as Hardison addressed the crowd.)
Significantly, I also got a chance to see two major political docs. Tracy Droz Tragos' Plan C is a painful-to-watch deep dive into the networks of women getting pregnant people access to the abortion pill in this changing, dangerous legal landscape. And Nancy Schwartzman's newest documentary, Victim/Suspect, showcases women who were sexually assaulted but had police question their stories or manipulate them into recanting—only then to arrest and charge them with filing false reports. (She's a pro at this tough material: Last fall, we talked to her about her documentary and book regarding the Steubenville rape.)
Amid all of that, I moderated two panels: One, where I talked to filmmakers Justin Chon, Liz Sargent, and Sing J. Lee about what an AAPI story looks like in 2023; and another, in conversation with actress Anaita Wali Zada, who plays an Afghani refugee in the surreal and heartbreaking film Fremont. (Zada herself had to flee Afghanistan, targeted by the Taliban for her work as a journalist.)
In other words: There are a lot of excellent and important stories out there; may they all find buyers and make their way to your screens.
In today's newsletter, we look at why it didn't matter that the police who killed Tyre Nichols are Black, new allegations against Marilyn Manson, and the wonderful little development of emergency contraception vending machines on college campuses.
Xo,
Samhita Mukhopadhyay
A PHOTO OF TYRE NICHOLS FROM A PRESS CONFERENCE ON JAN. 27. (IMAGE BY SCOTT OLSON VIA GETTY IMAGES)
What we know about another horrific police killing: Last week, video was released of the five Memphis police officers who severely beat Tyre Nichols during a traffic stop on Jan. 7; he died three days later. In the body cam footage of the attack, you can hear, among other things, Nichols call for his mother, who was only 100 yards away. He was reportedly a shy young man who loved skateboarding and photographing sunsets, as well as a father to a 4-year-old son.
As you may have read, the officers involved in the beating of Nichols were part of a unit known as SCORPION—a "special" unit that targets neighborhoods deemed particularly high in crime by the Memphis Police Department. (The unit has now been disbanded). Five of the officers involved in the beating—all of whom were Black—were subsequently arrested and charged with second-degree murder. Another white officer, who was also on the scene and allegedly tased Nichols, was discharged from the force.
So naturally, one of the topics of much discussion since the murder has been how much, and whether, it matters that the murderers were Black. Nichols' mother told the Washington Post that that fact makes the news of her son's untimely death "even harder to swallow…[T]hey are Black and they know what we have to go through," she said.
ROWVAUGHN WELLS, MOTHER OF TYRE NICHOLS AT A PRESS CONFERENCE ON JAN. 27. (IMAGE BY SCOTT OLSON VIA GETTY IMAGES)
But for many observers, the race of the perpetrators was not surprising at all. While police departments often tout hiring more Black officers as a strategy to solve police violence, journalist Wesley Lowery has studied police aggression and found that the race of the cop doesn't really make a difference in whether an encounter with a suspect gets violent. As he wrote on Twitter, "this also applies to the narrative focus on 'white' officers in cases like Ferguson, Walter Scott, etc etc. What this implies—often unintentionally—is that the issue here is personal (or personal prejudice) and not systemic (something any officer could get caught up in)."
And systemic reforms need to go further, argues abolition scholar Derecka Purnell. She pointed out in The Guardian that many of the reforms touted to decrease police violence were in place in the Nichols case: Not only were the officers Black (as is 58% of MPD's 2000-person police force), but they also had body cameras. She notes that the MPD claims to have met all the criteria in Campaign Zero's #8CantWait—a campaign to decrease the use of excessive force by police—and also has a Black woman as the police chief.
Her conclusion? Not that change is impossible—but that you can only achieve it by steps to decarceration that "reduce the role and power of policing, rather than simply changing the colors of the people committing the harm."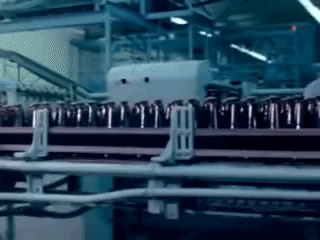 You are receiving this email because you have subscribed to our newsletter.