Scared of monkeypox? We got you.
Dr. Darien breaks down the realities of the US outbreak ‌ ‌ ‌ ‌ ‌ ‌ ‌ ‌ ‌ ‌ ‌ ‌ ‌ ‌ ‌ ‌ ‌ ‌ ‌ ‌ ‌ ‌ ‌ ‌ ‌ ‌ ‌ ‌ ‌ ‌ ‌ ‌ ‌ ‌ ‌ ‌ ‌ ‌ ‌ ‌ ‌ ‌ ‌ ‌ ‌ ‌ ‌ ‌ ‌ ‌ ‌ ‌ ‌ ‌ ‌ ‌ ‌ ‌ ‌ ‌ ‌ ‌ ‌ ‌ ‌ ‌ ‌ ‌ ‌ ‌ ‌ ‌ ‌ ‌ ‌ ‌ ‌ ‌ ‌ ‌ ‌ ‌ ‌ ‌ ‌ ‌ ‌ ‌ ‌ ‌ ‌ ‌ ‌ ‌ ‌ ‌ ‌ ‌ ‌ ‌ ‌ ‌ ‌ ‌ ‌ ‌ ‌ ‌ ‌ ‌ ‌ ‌ ‌ ‌ ‌ ‌ ‌ ‌ ‌ ‌ ‌ ‌ ‌ ‌ ‌ ‌ ‌ ‌ ‌ ‌ ‌ ‌ ‌ ‌ ‌ ‌ ‌ ‌ ‌ ‌ ‌ ‌ ‌ ‌ ‌ ‌ ‌ ‌ ‌ ‌ ‌ ‌ ‌ ‌ ‌ ‌ ‌ ‌ ‌ ‌ ‌ ‌ ‌ ‌ ‌ ‌ ‌ ‌ ‌ ‌ ‌ ‌ ‌ ‌ ‌ ‌ ‌ ‌ ‌ ‌ ‌ ‌ ‌ ‌ ‌ ‌ ‌ ‌ ‌ ‌ ‌ ‌ ‌ ‌ ‌ ‌ ‌ ‌ ‌ ‌ ‌ ‌ ‌ ‌ ‌ ‌ ‌ ‌ ‌ ‌ ‌ ‌ ‌ ‌ ‌ ‌ ‌ ‌ ‌ ‌ ‌ ‌ ‌ ‌ ‌ ‌ ‌ ‌ ‌ ‌ ‌ ‌ ‌ ‌ ‌ ‌ ‌ ‌ ‌ ‌ ‌ ‌ ‌ ‌ ‌ ‌ ‌ ‌ ‌ ‌
Dear Meteor readers,
Happy first official day of Beyoncé's Renaissance season—which started at midnight yesterday with the release of her first studio album in *seven* years. Because our queen loves us, she shared the album with an unprecedented liner note thanking her fans and paying homage to the LGBTQ community which paved the way for her musical ambitions.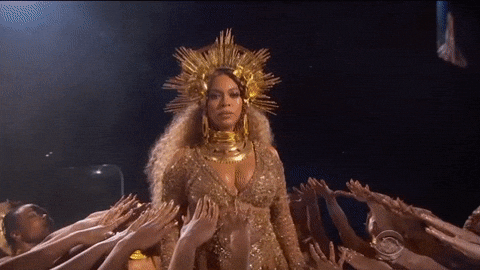 May this day bring you joy and enough dance moves to get you through the rest of the summer.
For this weekend's newsletter, my favorite gal and Meteor superstar Samhita Mukhopadhyay has a crucial Q&A with Dr. Darien Sutton on the misinformation and homophobia surrounding the U.S. outbreaks of monkeypox.
But first, a little spin through the news.
Humming "AMERICA HAS A PROBLEM,"
Shannon Melero
WHAT'S GOING ON
Old man beef: Justice Alito didn't get enough pleasure from torturing the American public with his retrograde decisions, so he's decided to direct his attentions across the pond. During a speech at a religious conference in Rome, Alito—like Arya Stark reciting her kill list—took the time to name the folks around the world who'd spoken out against the overturn of Roe. Strangely, of all the people he could have referenced, he chose Prince Harry, Boris Johnson, French president Emmanuel Macron, and Justin Trudeau. Looks like Alito isn't above politics or extreme pettiness, after all.
Big moves: I guess that sit-in in Senator Chuck Schumer's office paid off. Schumer and Senator Joe Manchin managed to secretly push through a tax and climate package this week that could potentially pour billions of dollars into clean energy. CNN reports this deal could "reduce U.S. carbon emissions by roughly 40% by 2030." Optimism is in the air.
What You Should Know About Monkeypox
Dr. Darien on its symptoms, its contagion—and what we're getting wrong about it
IT'S AN EVERYONE THING. (PHOTO BY MARLENA SLOSS VIA GETTY IMAGES)
It's been a big week for the monkeypox virus. The World Health Organization has said it's a "public health emergency of international concern." On Friday, San Francisco and New York City declared a state of emergency to stop the spread. I've seen the pictures of people waiting in long lines to get the vaccines. (And the images of infections are terrifying). There are 3,000 confirmed cases in the United States. How worried should we be?
I had more questions than answers, so I reached out to my friend Dr. Darien Sutton, an emergency physician and medical contributor on ABC.
Samhita Mukhopadhyay: OK, let's start at the beginning. What kind of virus is monkeypox, and how does it spread?
Dr. Darien Sutton: So, monkeypox belongs to a family of viruses called the orthopoxvirus, [which also] includes something we commonly know as smallpox. Smallpox was officially eradicated within the United States by 1980, thanks to vaccines. But after that, monkeypox continued, mainly endemic to places like central and Western Africa. It presents with similar symptoms [as smallpox], albeit milder, but it's still something to be concerned about.
The symptoms we classically know monkeypox to be associated with include this whole body rash of papules and pimples that can be quite debilitating. What's interesting now is that [in] the cases of monkeypox that we're seeing outside of endemic areas around the world (the United States has the most reported known cases), the rashes are mainly localized in specific regions of patients' bodies—that can be their hands, feet, shoulders, and genitals.
Transmission happens via contact, most often from close contact—skin to skin—but it can also happen from sharing items with someone infected, such as clothing or towels. There's also the possibility of respiratory droplets, [though] not in the same way that COVID-19 transmits where it's aerosolized and airborne; with monkeypox, droplets are less likely to transmit from person to person. To compare, to get COVID [through] a close physical interaction with someone without touching can require 15 minutes for transmission, but monkeypox requires around three hours.
I saw some debate about whether monkeypox is an STI or not. Is it? Does it matter what we call it?
It is not an STI, and it does matter what we call it. It's a contact virus. So it transfers from person to person through close contact, and the umbrella of contact includes sexual or intimate contact. So yes, it can be transmitted during sexual intercourse, but [that] is not the only form of transmission.
That's also, I think, part of why it's been talked about as something that's only affecting gay men. Is that true? How is it going to impact the larger population?
So the initial conversation and communication around monkeypox was that it might have been sexually transmitted and only affected gay men. And those inaccuracies put a lot of people at risk. When a pathogen first starts [to spread], it often will transmit within a self-associating community. It [just] so happened that the first couple of cases were associated with social events that involved gay and bisexual men.
Through self-association, that pathogen will continue to transfer until it is stopped. And that's why it's so important to pay attention to early calls to action, especially when we heard from queer communities, thought leaders, and epidemiologists months ago that monkeypox was known to be a problem. But obviously, those calls were not heard or met with immediate responses [and] people were left with little to no resources [with delayed access to vaccines and treatment].
So now, we will see transmission outside of this initial self-associating group into the general population. And that's why it's important to explain to people how this virus can be transmitted and how everyone is at risk. Using language that defines the disease [with] the location or group you first find it in will always lead to misinformation. We don't call bacterial meningitis—which often happens in colleges—"college meningitis." We didn't call COVID "restaurant COVID"  when we first saw outbreaks through indoor dining.
We see pathogens all the time, and we don't define them by location or people, except when it happens to queer people. Then we quickly define them.
Want to know more about how to protect yourself and others from monkeypox? Click here. 
Samhita Mukhopadhyay is a writer, editor, and speaker. She is the former Executive Editor of Teen Vogue and is the co-editor of Nasty Women: Feminism, Resistance and Revolution in Trump's America and the author of Outdated: Why Dating is Ruining Your Love Life, and the forthcoming book, The Myth of Making It.
SO EXACTLY HOW RIGGED IS THE POLITICAL SYSTEM?
Why is it that abortion bans are getting passed when most Americans are pro-choice? Or gun control laws are failing when most Americans favor them? This week on UNDISTRACTED, producer Treasure Brooks sat down with Voto Latino co-founder Maria Teresa Kumar to hear the answers. As always, it's a conversation not to be missed, and here are some of the highlights that really made me stop and think, how rigged *is* the system?
Quite rigged! Kumar explains that after the election of Barack Obama, with its increase in voter turnout, "they changed the game on us." The gerrymandering of state legislatures took off, the Supreme Court signed off on voter suppression, and we began to see more instances of minority rule.

Did you know there's a law in Texas making it near impossible for college students to vote if they live on campus? Voto Latino is suing to change this.

You're probably sick of hearing "the election of our lifetime"—but Kumar says this is just that, and "fundamentally what we're going to need to do is outvote them in the next two elections." And it isn't just our lives in the balance but those of the "alpha generation," the youngsters coming up behind Gen Z who may grow up with more bodily restrictions than any recent generation.
For more from Brooks, Kumar, and our favorite host Brittany Packnett Cunningham—take a listen to the latest episode of UNDISTRACTED here.
UNDISTRACTED IS SPONSORED BY:
Goldman Sachs 10,000 Small Businesses provides business education, support services, and pathways to capital for growth-oriented entrepreneurs. Participants gain practical skills to take their business to the next level, on topics such as financial statements, marketing, and employee management, and gain tools to develop a customized business plan for growth—for free. Goldman Sachs 10,000 Small Businesses has served over 12,800 businesses in all 50 states, Washington D.C. and Puerto Rico. Apply today. 
You are receiving this email because you have subscribed to our newsletter.