Is JLo's last name anyone's business?
It's Mrs. Jennifer Lynn Affleck to you. ‌ ‌ ‌ ‌ ‌ ‌ ‌ ‌ ‌ ‌ ‌ ‌ ‌ ‌ ‌ ‌ ‌ ‌ ‌ ‌ ‌ ‌ ‌ ‌ ‌ ‌ ‌ ‌ ‌ ‌ ‌ ‌ ‌ ‌ ‌ ‌ ‌ ‌ ‌ ‌ ‌ ‌ ‌ ‌ ‌ ‌ ‌ ‌ ‌ ‌ ‌ ‌ ‌ ‌ ‌ ‌ ‌ ‌ ‌ ‌ ‌ ‌ ‌ ‌ ‌ ‌ ‌ ‌ ‌ ‌ ‌ ‌ ‌ ‌ ‌ ‌ ‌ ‌ ‌ ‌ ‌ ‌ ‌ ‌ ‌ ‌ ‌ ‌ ‌ ‌ ‌ ‌ ‌ ‌ ‌ ‌ ‌ ‌ ‌ ‌ ‌ ‌ ‌ ‌ ‌ ‌ ‌ ‌ ‌ ‌ ‌ ‌ ‌ ‌ ‌ ‌ ‌ ‌ ‌ ‌ ‌ ‌ ‌ ‌ ‌ ‌ ‌ ‌ ‌ ‌ ‌ ‌ ‌ ‌ ‌ ‌ ‌ ‌ ‌ ‌ ‌ ‌ ‌ ‌ ‌ ‌ ‌ ‌ ‌ ‌ ‌ ‌ ‌ ‌ ‌ ‌ ‌ ‌ ‌ ‌ ‌ ‌ ‌ ‌ ‌ ‌ ‌ ‌ ‌ ‌ ‌ ‌ ‌ ‌ ‌ ‌ ‌ ‌ ‌ ‌ ‌ ‌ ‌ ‌ ‌ ‌ ‌ ‌ ‌ ‌ ‌ ‌ ‌ ‌ ‌ ‌ ‌ ‌ ‌ ‌ ‌ ‌ ‌ ‌ ‌ ‌ ‌ ‌ ‌ ‌ ‌ ‌ ‌ ‌ ‌ ‌ ‌ ‌ ‌ ‌ ‌ ‌ ‌ ‌ ‌ ‌ ‌ ‌ ‌ ‌ ‌ ‌ ‌ ‌ ‌ ‌ ‌ ‌ ‌ ‌ ‌ ‌ ‌ ‌ ‌ ‌ ‌ ‌ ‌ ‌
Dear Meteor readers,
Happy Wednesday! We're here today to bring you the latest on abortion lawsuits, civil disobedience… and, because life is multi-faceted and so is former Fly Girl Jennifer Lopez, a little about the Latina icon's decision to change her name after marrying longtime beau Ben Affleck.
This has been the subject of much discussion on Twitter and in our office. So we asked Susanne Ramírez de Arellano, a Puerto Rican author, the former news director for Univision Puerto Rico (among other things), and a diehard JLo fan to explain why this very personal decision about a part of JLo's identity has many of us feeling a way about our own.
But before we get to JAff, the news.
Stay cool out there!
Samhita Mukhopadhyay
Civil disobedience: On Tuesday, 17 House Democrats were arrested for protesting the overturn of Roe v. Wade, including Reps. Alexandria Ocasio-Cortez (D-N.Y.), Carolyn Maloney (D-N.Y.), Cori Bush (D-Mo.), Ayanna Pressley (D-Mass.), Barbara Lee (D-Calif.), Rashida Tlaib (D-Mich.), Ilhan Omar (D-Minn.), along with the only man in the group Andy Levin (D-Mich.). As Rep. Maloney said, "There is no democracy if women do not have control over their own bodies." And for anyone thinking that a little lawbreaking doesn't become a member of Congress, here's Rep. Tlaib: "Civil disobedience has always been part of our history and fight for change. This moment and the fight for women's and reproductive rights calls for it." This is the leadership we have been waiting for—keep going!
REP. ALEXANDRIA OCASIO-CORTEZ BEING DETAINED BY CAPITOL POLICE OFFICERS DURING AN ABORTION RIGHTS PROTEST (PHOTO BY ANNA MONEYMAKER/GETTY IMAGES) 
Ban the ban: In a lawsuit against Louisiana's abortion trigger ban, obstetrician Dr. Valerie Williams details having to force a patient whose water broke after the 16th week of pregnancy through a "painful, hours-long labor to deliver a nonviable fetus, despite her wishes," after the doctor was told by the hospital's legal counsel that she couldn't perform a D&E (dilation and evacuation) on the patient. A judge has now blocked the state's cruel abortion ban, while those in defense and in opposition to the law duke it out. The district court judge has extended the "restraining order" on the law for 10 more days, after which he will decide its fate. (Now is a great time to support the New Orleans Abortion Fund.)
From Uvalde: A report released earlier this week found that 376 law enforcement officials ran to the site of the deadly school shooting at Robb Elementary school in Uvalde, Texas which left 19 students and 2 teachers dead. Three-hundred and seventy-six. And not one of them stopped what happened that day for more than an hour. (What Molly Jong-Fast said.) The report also found that sitting police commissioner Pete Arredondo failed to take responsibility as "incident commander" that day. The school district is now recommending he be fired.
AND:
A new documentary, Aftershock, explores disparities in Black maternal health and is out on Hulu. Read our April interview with one of the directors of the film, Tonya Lewis Lee.

Why are colleges and universities reticent about providing abortion pills, even in states where they're legal?

E. Jean Carroll, who says she was sexually assaulted by Donald Trump and who's suing him for defamation, will now see her case

go to trial

.
Though she's changing her name after marrying the "ultimate blanquito," JLo owes us nothing.
BY SUSANNE RAMÍREZ DE ARELLANO
#TEAMBENNIFER FOREVER (2022 PHOTO BY RICH FURY/WIREIMAGE VIA GETTY IMAGES) 
In case you missed it: Jennifer López—the daughter of David López and Guadalupe Rodríguez—married Ben Affleck in a low-key ceremony at the Little White Wedding Chapel in Las Vegas last weekend, wearing a demure white dress from an old movie (how fitting).
"We did it. Love is beautiful. Love is kind," she wrote in her "On the JLo" newsletter while sharing a few black-and-white wedding photos. "And it turns out love is patient. Twenty years patient."
It was a scene that could have been part of a new López-fronted wedding-themed rom-com: The woman who played a newly-wedded music star Kat Valdez in Marry Me and the eponymous Wedding Planner Mary Fiore finally tied the knot with the actor once credited as "boyfriend" in her own "Jenny From the Block" video. It's the perfect ending to a good story.
Then, she signed her missive to fans "Mrs. Jennifer Lynn Affleck"—and suddenly everyone had an opinion.
OK, she changed her name. So what? López has always written her own story, plus she has said she will continue using Jennifer López professionally. And, it's her fairytale: We just happen to be watching.
But it wasn't just López changing her last name that bothered people. After all, in 2004 when she married singer Marc Anthony—whose given name is Marco Muniz—Jennifer López officially became Jennifer Muniz, and there was no comparable fuss.
This time around, no small part of the controversy comes from the fact that López changing her name to Affleck has anglicized her legal name beyond recognition.
Love it or hate it—or even if you couldn't care less—Mrs. Jennifer Lynn Affleck doesn't instantly conjure a Fly Girl on In Living Color.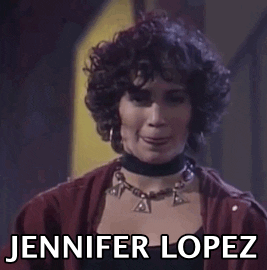 It doesn't have the same ring as Jennifer López or JLo. It is so…white.
Still, she'd told us that she would change her name if she married Affleck. When first engaged to Ben in 2003, JLo said then that she would adopt his name. "I think I'm going to stay with Jennifer López, but my name will be Jennifer Affleck, obviously," she told Access Hollywood. "You've gotta make sacrifices!"
"She is doing what [our Latina mothers] taught us," Guisell Gomez, senior deputy editor of Be Latina, a Hispanic women's website, told me. "You get married, and you give him everything. She is giving her vulnerability to Ben Affleck."
Taking a husband's name isn't a long-ago part of patriarchal history, even though it derives from an 11th-century law that gave all of a married woman's rights to her husband (known as the law of coverture). In the U.S., around 70 percent of women still take their husbands' family names when they get married, according to an extensive data analysis.
And in Puerto Rico, many Boricua women still take their husbands' last names. However, the tradition is to add it to their own family name—as in Jennifer López de Affleck.
"Adding Lynn to Jennifer seems to denote—apart from a sudden submission to the antiquated and patriarchal issue of being Mrs. So and So—a certain intention to renege on her identity, which is Latina," Ruth Torres, a Boricua friend of mine in Puerto Rico, told me as we discussed the pros and cons of López taking her husband's name. "It left a bad taste."
On some level, it did for me too—and not because I find taking a husband's name a submissive or patriarchal act. It's just that I would never anglicize my name because that is not who I am; to take on an Anglo name would be like losing the core of me.
Plus J. Lo is Hollywood's most successful Puerto Rican, and—even though she doesn't speak Spanish well—her last name lets people know who she is.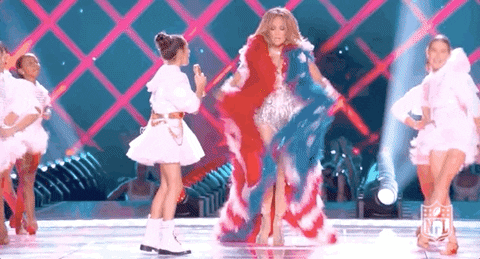 López increased the representation of Boricua women in film, television and fashion and transformed our image: Until she broke through, we were primarily represented in the mainland imagination by the swirling skirts of Anita (Rita) Moreno singing "I want to live in America" in West Side Story.
So it hurts to see her become "Mrs. Affleck."
Her decision also comes at a significant time for Puerto Ricans: Puerto Rico is currently undergoing a fundamental shift in its social and political architecture. Last week, a bill was introduced in Congress that outlines a process for the people of Puerto Rico to decide their political status in a binding resolution that would force Congress to carry out their decision and end the archipelago's colonial status. For the first time, strong winds are blowing in favor of self-determination—and possibly, eventually, independence.
So, it does not feel like a good moment for a global Puerto Rican star to drop her given name and opt to be called Mrs. Jennifer Lynn Affleck. Representation in the United States that has always looked down on Puerto Ricans is important—and JLo never let people forget she was a proud Boricua woman.
But in the end, López has nothing left to prove: She has sold 80 million records globally, headlined a string of Hollywood romantic comedies, owns a beauty line, and now has a Netflix documentary about her halftime performance at the 2020 Super Bowl (where she proudly displayed the Puerto Rican flag).
And, when you wait 20 years and the guy is Ben Affleck, the ultimate blanquito—a good-looking, Oscar-winning Batman who does nothing but adore her in a way Anthony and A-Rod never appeared to do—changing your name is perhaps less submission than domination: It's like saying out loud I got my guy.
She did it her way, and—like all of us—has the right to call herself whatever she wants. She is Señora Affleck now… although, truthfully, I think Ben López would have had a nicer ring to it.
Susanne Ramírez de Arellano is an author on race and diversity, opinion writer, and cultural critic. The former news director of Univision, she writes for NBC News Think, Latino Rebels, and Nuestros Stories, among other outlets. She lives in Brooklyn and is busy writing her first novel.
The pressure on celebrities to anglicize their names is real — and not that old. But some have recently chosen to embrace their given names, and explained why that representation matters to them.
Thandiwe Newton reclaimed the given spelling of her first name, telling British Vogue in 2021 the "w" had been left out of her credits in her first on-screen role, 1991's "Flirting" and she'd used the anglicized version, Thandie, thereafter. (The movie was directed by the man she alleges abused her.) "That's my name. It's always been my name. I'm taking back what's mine," she said.

Loan Tran — who originally appeared in the new Star Wars trilogy as Kelly Marie Tran — wrote an emotional essay for The New York Times in 2018 about reclaiming her given name. "[Pop culture] reinforced within me rules that were written before I was born, rules that made my parents deem it necessary to abandon their real names and adopt American ones — Tony and Kay — so it was easier for others to pronounce, a literal erasure of culture that still has me aching to the core."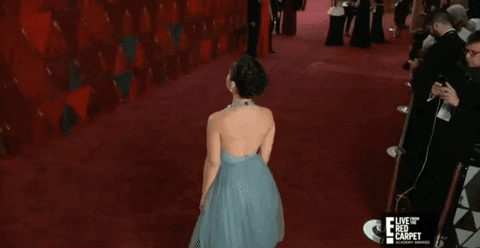 Psych actor James Roday Rodriguez reclaimed his given last name in 2020, after years of being told that he should adopt a more Anglo-sounding name to get roles. In a TVLine interview, he said, "I realize I essentially perpetuated an institutionalized element of what's broken about this industry [by taking an Anglo name], which is, of course, a microcosm of the world we are living in," he said. "But now I'm going to go back to the name I was born with. It's long overdue."

In June 2022, Martin Sheen reminded Closer Magazine that "my real name is Ramon Estévez," and said he still regrets adopting an anglicized name for his acting career. "Sometimes you get persuaded when you don't have enough insight or even enough courage to stand up for what you believe in, and you pay for it later," he said.
If you know someone who ain't fooled by the rocks that you got, forward this email to them!
You are receiving this email because you have subscribed to our newsletter.