Let's celebrate together this Saturday ‌ ‌ ‌ ‌ ‌ ‌ ‌ ‌ ‌ ‌ ‌ ‌ ‌ ‌ ‌ ‌ ‌ ‌ ‌ ‌ ‌ ‌ ‌ ‌ ‌ ‌ ‌ ‌ ‌ ‌ ‌ ‌ ‌ ‌ ‌ ‌ ‌ ‌ ‌ ‌ ‌ ‌ ‌ ‌ ‌ ‌ ‌ ‌ ‌ ‌ ‌ ‌ ‌ ‌ ‌ ‌ ‌ ‌ ‌ ‌ ‌ ‌ ‌ ‌ ‌ ‌ ‌ ‌ ‌ ‌ ‌ ‌ ‌ ‌ ‌ ‌ ‌ ‌ ‌ ‌ ‌ ‌ ‌ ‌ ‌ ‌ ‌ ‌ ‌ ‌ ‌ ‌ ‌ ‌ ‌ ‌ ‌ ‌ ‌ ‌ ‌ ‌ ‌ ‌ ‌ ‌ ‌ ‌ ‌ ‌ ‌ ‌ ‌ ‌ ‌ ‌ ‌ ‌ ‌ ‌ ‌ ‌ ‌ ‌ ‌ ‌ ‌ ‌ ‌ ‌ ‌ ‌ ‌ ‌ ‌ ‌ ‌ ‌ ‌ ‌ ‌ ‌ ‌ ‌ ‌ ‌ ‌ ‌ ‌ ‌ ‌ ‌ ‌ ‌ ‌ ‌ ‌ ‌ ‌ ‌ ‌ ‌ ‌ ‌ ‌ ‌ ‌ ‌ ‌ ‌ ‌ ‌ ‌ ‌ ‌ ‌ ‌ ‌ ‌ ‌ ‌ ‌ ‌ ‌ ‌ ‌ ‌ ‌ ‌ ‌ ‌ ‌ ‌ ‌ ‌ ‌ ‌ ‌ ‌ ‌ ‌ ‌ ‌ ‌ ‌ ‌ ‌ ‌ ‌ ‌ ‌ ‌ ‌ ‌ ‌ ‌ ‌ ‌ ‌ ‌ ‌ ‌ ‌ ‌ ‌ ‌ ‌ ‌ ‌ ‌ ‌ ‌ ‌ ‌ ‌ ‌ ‌ ‌ ‌ ‌ ‌ ‌ ‌ ‌ ‌ ‌ ‌ ‌ ‌ ‌
Hey there, Meteor readers,
Friends, new and old, I have a confession to make.
My name is Shannon and I am a Zanab Defender. I have alienated my friends, my colleagues. I have been accused of being on the wrong side of history (dramatic). But I know I will be vindicated.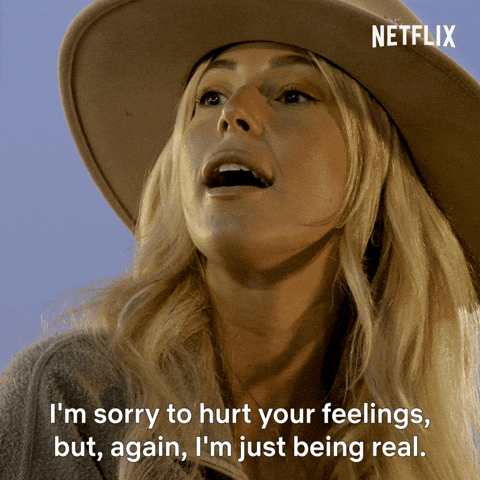 Now that we've gotten the hard part out of the way—and if you don't watch Love is Blind, those last few lines meant nothing to you—we've got some updates for you on the midterms, and the news. Let's get into it.
Drinking Cole's tears,
Shannon Melero
PS: Enter to win free tickets to our event this Saturday at the Brooklyn Museum. More details below but literally, you do not want to miss this. And did you hear me when I said F-R-E-E?
YEAH, WE'RE STILL THINKING ABOUT ELECTIONS
The good: So much good came out of these midterms—let's really take a second to marinate in that. Gen Z turned out in record numbers in support of Democratic candidates and played a huge role in preventing the "red tsunami" so many analysts feared. Good job, kids! Speaking of the youngs, Maxwell Frost is now the first Afro-Cuban Gen Z'er member of Congress representing Florida. (By the way, he'll be joining us for Meet the Moment in Brooklyn this Saturday!) Michigan Secretary of State Jocelyn Benson defended her position against challenger Kristina Karamo. Wes Moore became the first Black governor of Maryland by a significant amount of votes. And in another first, Maura Healey of Massachusetts became the first open lesbian to be elected governor to any state in the U.S.
And then there were the ballot initiatives: Kentucky, Vermont, Michigan, Montana, and California all voted to either enshrine abortion rights into their constitutions or otherwise protect it as a right for the citizens of their states. As Amanda Brown Lierman, executive director of Supermajority, told us last week, "That's what gives me hope: the ability to think about abortion as a coalition-building issue, which is a new phenomenon for us."
THERE REALLY CAN BE MIRACLES WHEN WE BELIEVE. AND VOTE!
The bad: Despite Frost's historic win, Ron DeSantis easily won reelection as the governor of Florida, further setting him up as the golden child for the presidential election in 2024. Yuck. Another win causing unpleasant bodily reactions is that of Sarah Huckabee Sanders, who won the gubernatorial race in Arizona. Beto lost in Texas to sentient turd Greg Abbott. But perhaps the most devastating loss is the one that occurred in Georgia, where Stacey Abrams was unable to unseat Brian Kemp. We thank her for her unyielding service.
The ugly: A lot of what happened Tuesday is too close to call, including the tense race between Raphael Warnock and Herschel "I may have paid for my girlfriend's abortion but I'm antichoice" Walker, which will lead to a runoff in Georgia for a game-changing Senate seat. It would be one thing if this were a tight race between two qualified candidates, but…it's very much not (and that's the nicest way I can phrase it). That election is set for December 6, and don't worry: We'll be reminding you about it as frequently as possible because we love voting and hate poorly-equipped political representatives.
Also, ICYMI, here in the year 2022 slavery was on the ballot in five states (Alabama, Oregon, Tennessee, Louisiana, and Vermont). Strangely enough, only four of these states voted to amend their constitutions to prohibit slavery and involuntary servitude carried out by imprisoned people. Louisiana will continue its long, long history of allowing slave labor.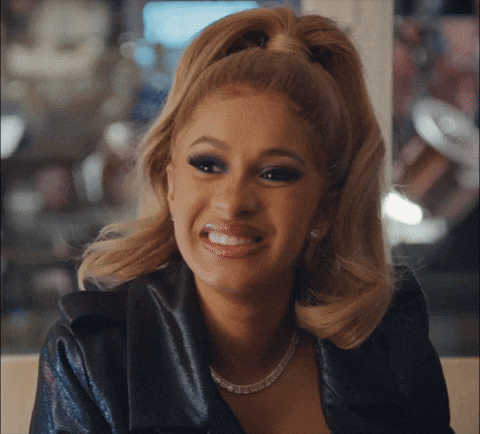 AND: 
In its effort to suppress the truth, the Iranian government is now targeting doctors who are questioning the official explanation of Mahsa Amini's death. Iranian medical professionals say that their colleagues have been arrested for participating in protests across the country and outside of Iran's Medical Council in Tehran. Security forces have even begun loitering in some hospitals as an intimidation tactic, per the Washington Post.

YouTuber Nikita Dragun, a transgender woman, was arrested on Monday for disorderly conduct at a Florida hotel and splashing water on a police officer. (She was charged with felony battery on an officer for that last one.) But the real crime here was that Dragun was held in the men's unit of Turner Guilford Knight Correctional Center. She is now out on bail, but her short stint in the men's unit is in direct violation of Dade County Corrections Department protocol allowing transgender people to be detained in the unit that matches their gender identity.

Brittney Griner

has been moved to a Russian penal colony to serve her (unjust) nine-year prison sentence. Her family, which was not alerted to the move before it happened, still doesn't know exactly where she is and will have to wait up to two weeks before an official letter with her location reaches them.
JOIN US IN BROOKLYN THIS WEEKEND! 
Meet the Moment is upon us! This Saturday we'll all be gathered at the Brooklyn Museum for a full day of events with some of the greatest thought leaders and voices of this generation and the next.
But the one voice we'd love to have in the room is yours. If you haven't purchased a ticket yet, you can still win one free ticket for the entire day of talks, performances, and drinks by simply clicking the button below. Nothing else to do but cross your fingers and wait for the confirmation email that you've won. There are five tickets up for grabs and winners will be contacted Friday. See you at the museum!
You are receiving this email because you have subscribed to our newsletter.