The Evolution of Momfluencing
Reflections on the "mamasphere," 15 years in
BY KATHRYN JEZER-MORTON
I recently went to the theater to see Killers of the Flower Moon, a story of genocidal greed set in Osage County, OK. Its lengthy runtime gave me ample opportunity to think about The Pioneer Woman, one of the internet's original superstar mommybloggers. A dozen years before Martin Scorsese's film, Ree Drummond, aka the titular Pioneer Woman, had been responsible for putting her small town of Pawhuska, OK on the pop cultural map.
I haven't read Drummond's writing in years. But around 2007, in the early days of mommyblogging, I read everything she wrote, and I wasn't even a parent yet. She was irresistible—zany and folksy, and her recipes came out well. (I never understood coffee cake until I made this one, the best I've ever had.) She took great pictures before most bloggers had the tools to do that. She let you into her home in a way that felt both sincere and idealized—an elusive quality that sat lightly between "unfiltered" and "fake." 
But 16 years later, momfluencing looks nothing like what Ree Drummond helped create. For her part, she's outsourced almost all the writing on her site, where she's now eerily referred to in the third person. She runs a massive lifestyle empire that spans national retail, television, and businesses she runs in Pawhuska. She has realized a common dream among content creators: to leverage online fame into tangible sustenance. 
The "mamasphere," as those of us who study this space call it, has dramatically evolved in the past decade, reflecting changes not just in how we consume content, but in how we understand what motherhood is. Momfluencers used to propose a fantasy of domestic harmony, but even for juggernauts of the genre like Ree Drummond, the real world has found its way into the space, and it's made representing the cute and cozy moments of family life more complex than it used to be. First of all, real life has intervened: early bloggers like Natalie Jean of Nat the Fat Rat and Jill Smokler of Scary Mommy have since left the space due to burnout and personal turmoil. Heather Armstrong, one of the first great talents to emerge from mommyblogging, openly struggled with depression and took her own life earlier this year.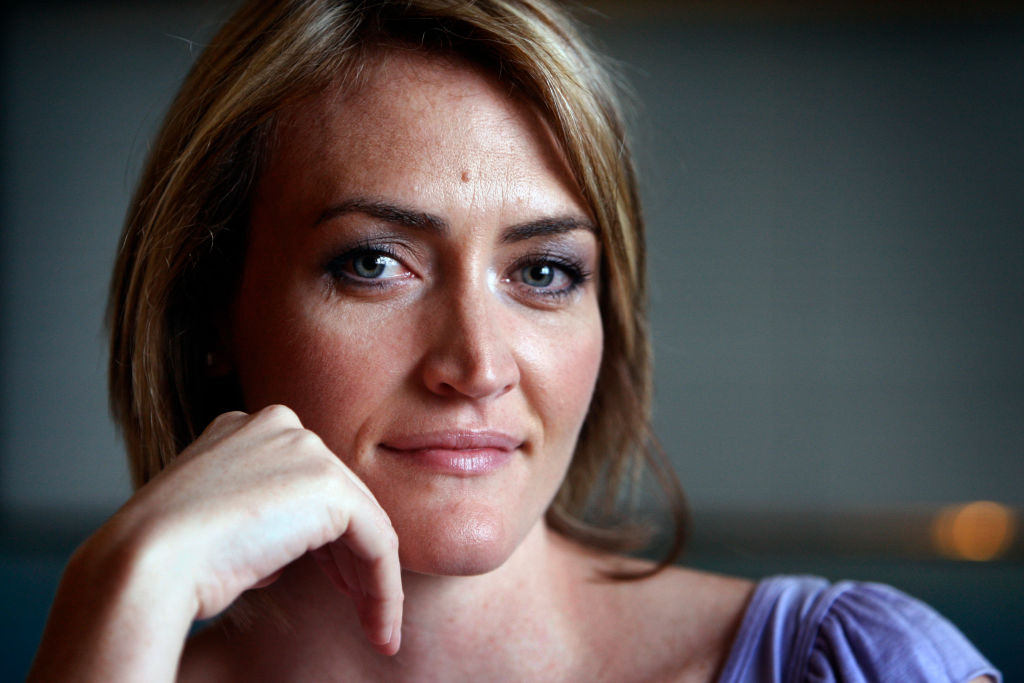 Meanwhile, audiences have gotten bored of picture-perfect content. We expect something very hard to pull off: compelling storytelling about real-life struggles that's presented beautifully, by someone who could be our friend. Since I began my doctoral research in 2017 about how momfluencers create easily consumable family stories, the mamasphere has fragmented into myriad niches: tradwives, Christian quiverfull families, crunchy moms, neoliberal supermoms, fashion moms, proudly basic goofy moms, mental health advocate moms, party moms, and mom-humor meme accounts. Despite TikTok's massive influence, Instagram remains the power platform for momfluencers, whiteness remains the dominant racial regime, and hetero remains the default sexuality.
Of all the niches, the freshest and most compelling are the momfluencers who create meta-commentary about momfluencing itself—a phenomenon that could only exist in a genre that has reached a certain level of historical maturity. Jane Williamson is a standout, using physical comedy to send up the tightly wound world of Mormon moms from Utah. She satirizes the rabid urge to execute the perfect fall decor and feuds with "Jessica," a fictional fellow mom and nemesis. 
There's also Ceci Kane, who makes TikTok parodies of Facebook mom groups, critiquing the profoundly dysfunctional social environments that arise when isolation, anxiety, and boredom converge in online spaces. Lex Delarosa posts scenes of life as a "traditional" homemaker, without any of the elbow grease and struggle that have defined homemaking for most of history. Her videos are mostly straightfaced and unsettling, but occasionally she lapses into arch humor, leaving her audience laughing in bewilderment. In response to a video of her hand-churning butter in her kitchen, someone commented, "Ma'am, this Stepford satire be (chef's kiss)." No one knows for sure whether Delarosa is a troll, or just someone with a blistering streak of self-awareness—which makes her all the more fascinating as an online persona. 
Meanwhile, the archetypal Wine Mom, a relic of a pre-pandemic, pre-Trump world where jokes about moms and alcohol landed as somehow both transgressive and wholesome, has faded into the margins. According to Tara Clark, the creator of motherhood humor account @modernmomprobs, that kind of humor represents the past, as does what she calls "inept husband humor."
"People don't even touch that anymore, since the pandemic, when we began really talking a lot more about the invisible load of motherhood," she says. "It's just not funny anymore." Wine moms have fallen out of fashion because of the popularity of sobriety, and the pandemic's influence on conversations about addiction. Joking about mothers drinking wine or clueless husbands doing everything wrong once felt defiant and important, but now it just seems redundant and, at worst, sad. 
The pandemic unseated aspirational content as the pinnacle of momfluencer discourse, and altered the tone of the mamasphere permanently. What has replaced it as a reliable source of engagement is what many creators call "vulnerable content." 
Jessica Turner has been a full-time content creator for two years. She's an expert in earning income from affiliate links; her original content was upbeat and vanilla, featuring deals on clothing and household goods offered by major brands like Target and Walmart. But during the pandemic, her husband came out as gay and her marriage ended, and buoyed by the shift in tone that was legible across the mamasphere, she shared her story. "We needed to boldly be honest with ourselves," she wrote on "the shortest and darkest day of the year," the winter solstice. "A mixed-orientation marriage could not work."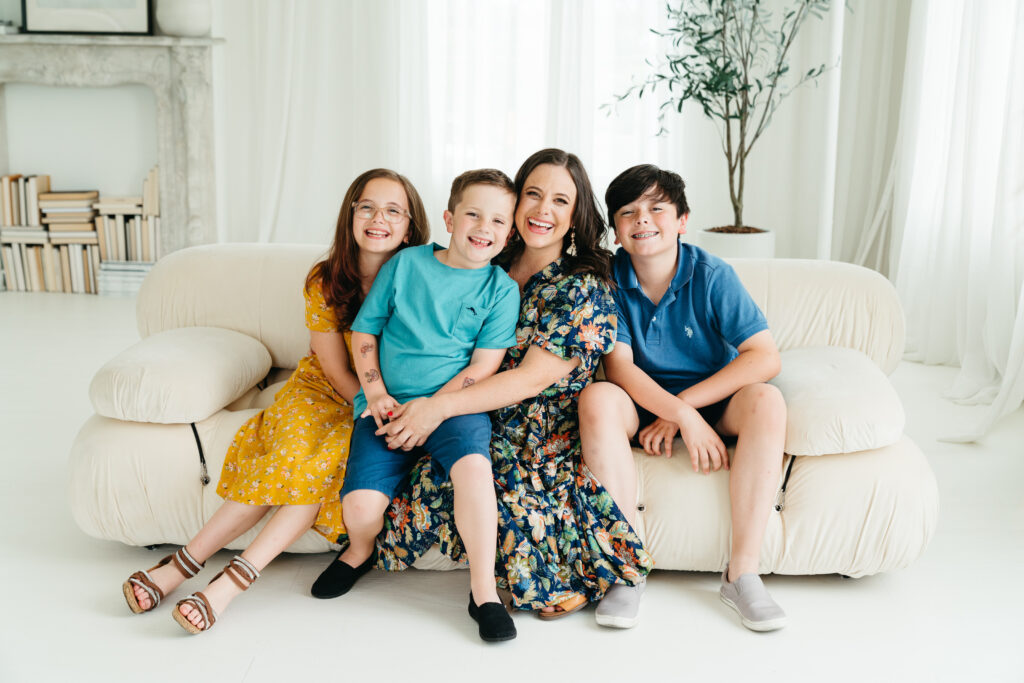 Turner's audience broke the hallowed 100k mark during that time, in part thanks to her willingness to be open about her marriage's evolution. "Certainly if you want to get into metrics, I've found that those types of vulnerable, honest posts, whether it's the grief of my marriage ending, or navigating dating, or exploring my own worthiness – those posts tend to do really well," she said.  "It stops someone's scroll, to see vulnerability and authenticity." (She's since lost some followers, after posting about supporting gun control after a school shooting in Nashville.) 
There's a financial incentive to all that soul-baring. Back in the early 2010s, when Ree Drummond had me and my fellow office-bound young women in a chokehold with her accounts of cooking lunch for her ranch hands, it seemed like momfluencing was a gig that any cheerful mom with a camera could make a go of. But like every unregulated industry, it's gotten harder to make a living at it. While her income from affiliate linking and other brand partnerships is higher than it's ever been (in the mid six-figures) Turner admits that it takes serious expertise and focus to earn a living as a momfluencer today. "You have to be a savvy business person for it to be lucrative, or you have to have a massive, massive platform."
As the barrier to entry rises, and the demands on one's willingness to disclose sensitive details become relentless, it's worth asking: Who will opt into this hustle, under these terms? So far it appears to be a new generation of content creators that are primed for competition, strategy, and shape-shifting, rather than wholesome family storytelling. 
The work of motherhood itself probably hasn't changed much in the last 15 years, but the cultural conversation about it has become unrecognizable. The labor of it, and the reality of what our society requires of mothers, can no longer be easily concealed from view without becoming a potent political symbol. We aren't satisfied with fantasies; we want to see "real life," only idealized. We expect to be entertained while also feeling seen; we want momfluencers to be better-groomed versions of ourselves. 
It's a lot to ask of a random stranger. All we expected from Ree Drummond in 2010 was to take step-by-step pictures of her recipes and crack jokes about her love of butter. Nowadays, Drummond would need to double-down on being "trad," or disclose more suffering, or perhaps simply have a larger family. As an audience, we have grown accustomed to a nearly impossible standard. And young momfluencers have no choice but to keep up.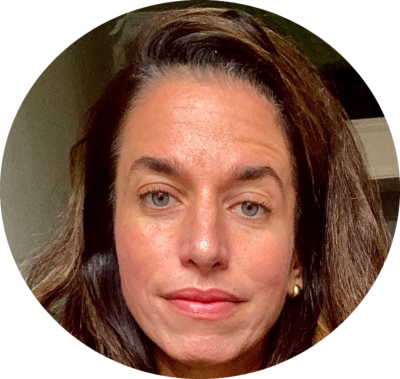 Kathryn Jezer-Morton is a writer in Montreal. She writes Brooding, a biweekly newsletter about contemporary family life, for The Cut.