Greetings and salutations, my newsletter comrades. We've made it to the end of the first week of Figureskatuary—the proper name for a February where there's a Winter Olympics—and time is flying faster than Nathan Chen's mid-quad lutz.
The big story today is all about the cultural event that was And Just Like That…, which our resident expert Julianne Escobedo Shepherd took to task for its accurate and awkward portrayal of white liberal women trying to be cool. (Desus Nice, if you're reading this, we challenge you to a battle of the SATC superfans at dusk.) Also on the docket today, an uplifting story about a boat, a divorced couple, and how women and men choose to spend their money.
If you want to let us know how we're doing, or simply share your feelings about how Steve from And Just Like That deserves better, send us an email at [email protected] (All anti-Steve opinions will be immediately marked as spam.) -Shannon Melero
---
On Thursday the Biden administration took an unwarranted victory lap in announcing the death of Abu Ibrahim al-Hashimi al-Qurayshi, the leader of ISIS, along with 13 Syrian civilians, including children. The deaths were caused by an explosion, triggered by al-Qurayshi, shortly after U.S troops began the raid. The administration is framing this as a win in the war on terror, yet this exact scenario played out in 2019 with former ISIS leader Abu Bakr al Baghdadi, and still, ISIS continues. "The conditions which gave rise to ISIS … in the region are far from gone, as Syrian grievances are not only unaddressed but continue to increase," explained Jomana Qaddour, a member of the Syrian Constitutional Committee under the United Nations. "The group's ideological teachings remain accessible among the population." Perhaps it's time to employ less medieval tactics.
Four people have been arrested in connection with the death of actor Michael K. Williams, who died of a drug overdose last year. (One of the suspects is accused of selling Williams fentanyl-laced heroin; the other three were arrested on conspiracy charges related to the sale of the drugs.) The problem the arrests take aim at is real: In 2020, New York City saw over 1500 deaths as a direct result of fentanyl lacing in party drugs and prescription pills. The frustration is that the city continues to prioritize its war-on-drugs stance over harm-reduction programs like distributing free test strips or clean syringes—which research shows have largely benefitted Latinx people, who have been disproportionately affected by overdose deaths.
  AND:
Pope Francis gave a rousing speech encouraging nuns to "fight when, in some cases, they are treated unfairly, even within the Church." If only there were some sort of leader of the entire Catholic world who could help prevent the mistreatment of nuns.

THE POPE PRAYING THAT SOMEONE, ANYONE, SOLVES THE SEXISM PROBLEM IN THE CHURCH. (PHOTO BY POOL VIA GETTY IMAGES)
South Dakota has blocked a bill that would have banned nearly all abortions in the state. But Pennsylvania is still considering a constitutional amendment that removes the right to abortion even in cases of rape and incest.
Nancy Pelosi went full Neo, dodging bullets after a reporter asked if she supported White House staffers looking to unionize. Nance, do you like unions? Check yes or check no.
---
Who Was And Just Like That… For?
The uneasy resurrection of Sex and the City in a more inclusive television landscape
BY JULIANNE ESCOBEDO SHEPHERD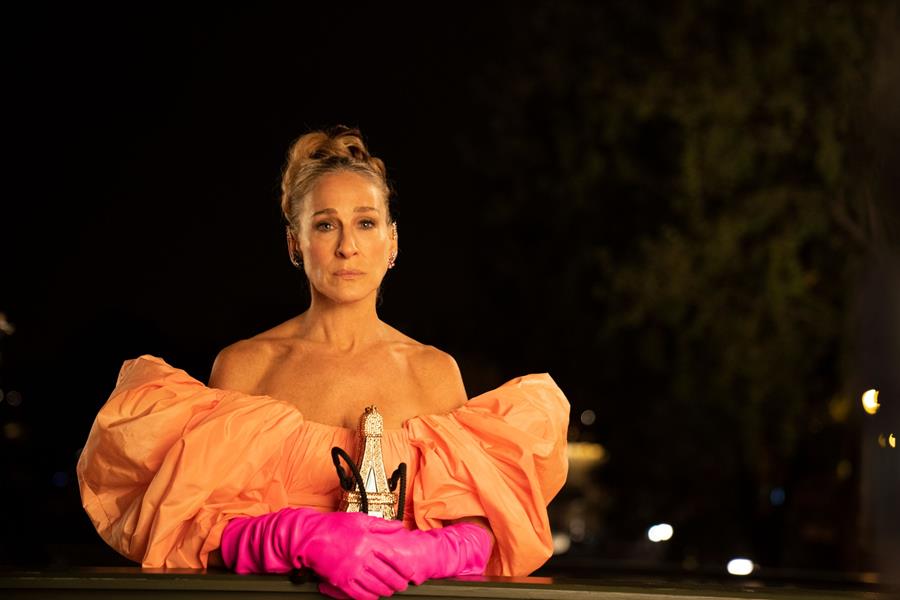 Sex and the City first aired in 1998, in the middle of feminism's third wave. A comedy about four white women navigating the New York dating world as well as their successful careers, its depiction of their sexual agency was a cherry on top of a decade that sought in part to free women from the archaic vagaries of slut-shaming and double standards. It was, of course, a massive, culture-defining hit, with the sex themes almost secondary to the exploration of the characters' friendships with each other. But any gestures at feminism it made were decidedly pop: its sexual liberation sometimes veered into the shallow, and its characters' seemingly endless access to wealth was not only fantastical (Carrie's questionable salary remains a topic of contention 20 years later) but often grotesque. In other words: it presaged the rise of the girlbosses, maybe even set the stage for them.
But one of the biggest other criticisms about Sex and the City during its six-year run was that it portrayed one of the most racially and ethnically diverse cities in the world as flat and white, casting only two nonwhite recurring characters through the series—played by star actors Blair Underwood and Sônia Braga—and writing them as cardboard stereotypes. This mattered, especially at the time, because it reflected the state of roles offered to actors of color on popular shows—or at least, shows that received bigger budgets than, say, Girlfriends—even though surely one of television's boldest and most lauded series could have used its setting to portray a broader range. (Wealthy people of color exist!) When creators Darren Starr and Michael Patrick King tried to remedy this with the films, it somehow got even worse: Oscar winner Jennifer Hudson was cast as Carrie's assistant in the first go-round, and the sequel… well, setting most of it in Abu Dhabi gave King the opportunity to throw in a whole bunch of racist stereotypes we're better off not rehashing.
"Sex and the City presaged the rise of girlbosses, maybe even set the stage for them."
A lot has happened in the 12 years since Sex and the City 2—three Presidential elections, Occupy, Black Lives Matter, Black Trans Lives Matter, #OscarsSoWhite. And so for And Just Like That…, King tried to meet the demands of the moment. To support this effort, AJLT employed a more diverse writers room and actors—including standouts Sarita Choudhury, Nicole Ari Parker, Bobby Lee, Karen Pittman, Hari Nef, and, yes, Sara "Che Diaz" Ramirez—to portray the main cast's expanding network of friends and colleagues. This shift resulted in a slightly more inclusive depiction of Carrie and the gang's orbit, from one-percenters to dirtbag podcasters alike, that's been widely viewed as the height of cringe, full of tokenism, tonal misguidance, and implausible scenarios. (Most of the people in my life describe this show as a "hate-watch.") The way Carrie and the gang relate to these characters is realistically awkward: they behave the way a lot of older liberal white women do while trying to grapple with their workplace DEI initiatives. But did we really want the person who gave us three hours' worth of a masterclass in Orientalism attempting to flesh out characters of color? The prospect of this endeavor was awkward from the jump.
That tension—its stab at realism versus its sensibility to keep things out of reach—is partly what made And Just Like That… so ridiculous, but also such a wellspring of conversation. Ten episodes in, I personally will tell anyone who will listen about my beef with one plotline: Would Pittman's Dr. Nya Wallace really befriend Miranda after she racistly microaggressed her in front of everyone on the first day of class? Unlikely. But if so, would she really be confiding in Miranda about her struggles with IVF? I mean, that is her student!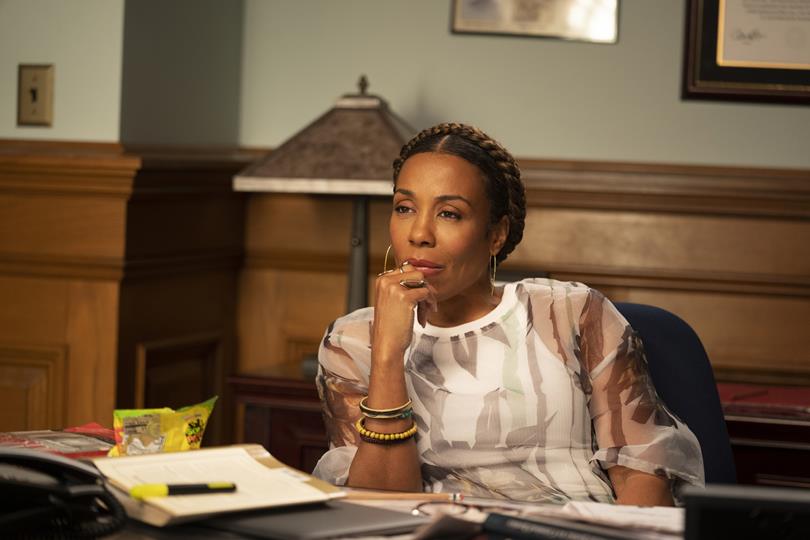 "Seeing the Light," the finale which aired Thursday, wraps up the season's two main plotlines: How Carrie might carry on after Mr. Big croaked on a Peloton, and whether Miranda and her nonbinary partner Che would actually continue their relationship, despite Che clearly being a player. These are tropes of vintage SATC (love, amirite!) but they hone in on the show's most salient point: how lives evolve with age, how loss and grief affect the show's central characters now that they're in their 50s. The show ended on a typically absurd note—with the protagonist dumping her late husband's ashes off the Pont des Arts bridge while wearing Aquazurra stilettos after a hip surgery. But it was also sweet, a sign that life will go on however it does.
Sex and the City's perspective on cultural and sexual freedom took on higher stakes because of the era in which it aired. But today we can choose from a wider selection of feminist-minded shows depicting fully developed characters of color, including I May Destroy You, Gentefied, Never Have I Ever and the ebullient Insecure. The stakes for And Just Like That… were lower; in the streaming era, it isn't the only game in town. So it begs the question: with its uneasy approach to progressivism and token friends of color who was this show even for?
Well, girl, me, I guess, because I watched every single episode, despite it all.
Julianne Escobedo Shepherd is a Wyoming-born Xicana journalist and editor who lives in New York. She is currently at work on a book for Penguin about her upbringing and the mythology of the American West.
---
If You're Rich, Consider Being a MacKenzie Scott
And even if you're not!
BY JULIANNE ESCOBEDO SHEPHERD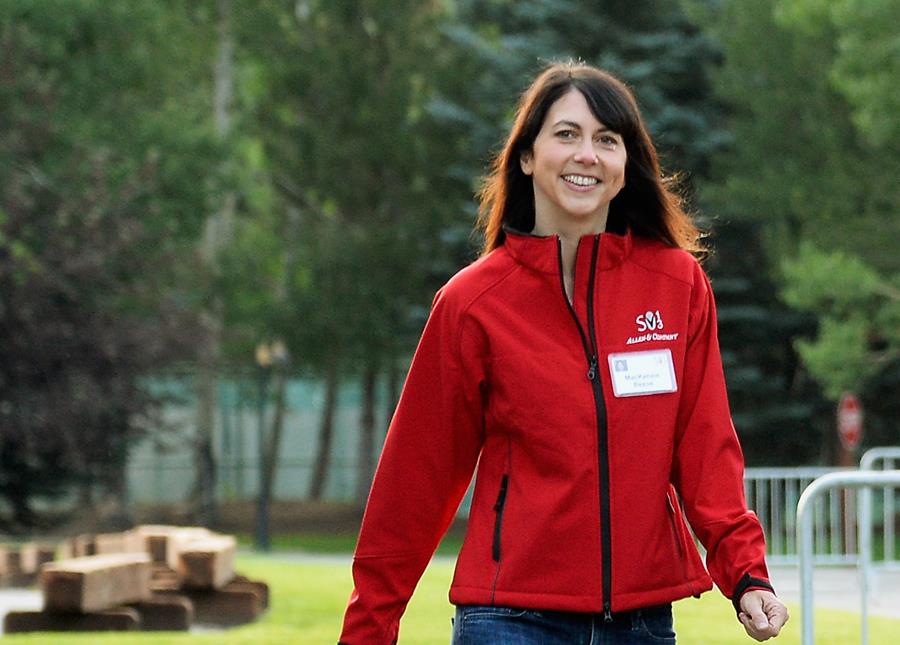 This week, while supervillain Jeff Bezos was making the city of Rotterdam consider dismantling a 95-year-old bridge so he can drive his too-tall, $500 million overcompensation yacht through the River Nieuwe Maas, his ex-wife MacKenzie Scott was busy being the benevolent donor she's established herself to be. Yes, just as working-class Dutch people were organizing an egg-throwing protest of Bezos's display of wealth, the nonprofit Communities in School (CIS) announced that Scott had endowed them with $133.5 million—their biggest donation in history—to help further their mission of supporting and educating at-risk students in 2900 schools across the country.
Per usual, Scott did not announce the gift herself—she is mostly quiet about her donations, which have totaled $8 billion, and have gone to HBCUs and tribal colleges, food bank and cash card programs in Puerto Rico, and COVID relief across the country. Instead, the news came from CIS itself. "This unrestricted gift allows us to combat the inequities in public education and reimagine the way schools operate and show up for all students," CIS president Rey Saldaña said in a press release. This work includes one-on-one relationships, food, housing, and access to remote education—crucial in the pandemic, considering the wide learning gap in online school for low-income students.  "This call came out of nowhere," Saldaña, who himself attended a CIS program, said on CBS Mornings.
Meanwhile, this ex-couple seems to be in line with current data about giving: women are more likely to donate to charity than men, particularly as their income rises, according to a 2015 study by the Women's Philanthropy Institute. Bezos, who's earned his billions by exploiting labor, monopolizing the book industry, and, you know, helping to destroy the planet—has only donated about one percent of his wealth, whereas Scott has donated 16% of hers (and counting).
In Scott's own words: "Each unique expression of generosity will have value far beyond what we can imagine or live to see."
---