Inside China's Historic Protests
Hey there, Meteor readers,
Did ya miss us? We missed you! We hope that you and yours had a pleasant Thanksgiving/Native American Heritage Day/Black Friday/Small Business Saturday/Cyber Monday and that your credit card statements do not runneth over. I, for one, spent [REDACTED] dollars on yarn/knitting patterns over the weekend and will be eating wool until the next fiscal quarter. (Worth it.)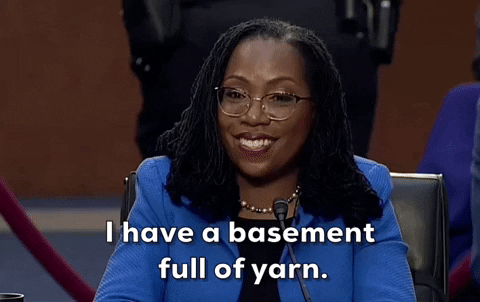 In today's newsletter, we've got a breakdown of what's happening in China, plus a quick tour around the World (Cup). Let's get into it!
Squishing yarn balls,
Shannon Melero
WHAT'S GOING ON
The People's Republic: This week, images of protests in China have flooded the internet as citizens take a stand against their government's "zero COVID" policy. The policy aims to bring the number of COVID cases as close to zero as possible by implementing what some feel are extreme measures, especially in contrast to the rest of the world. China has closed its borders to tourists, forced citizens reentering the country to quarantine, and sent government drones with loudspeakers circling overhead, reminding folks to wear masks or stay indoors. While this policy kept deaths down during the start of the pandemic, it also made it more difficult for those who have never been exposed to the virus to build any sort of immunity to the Omicron variant now hitting the country. Non-COVID deaths have also spiked in the country, since the strict lockdowns prevent citizens from receiving prompt emergency medical care.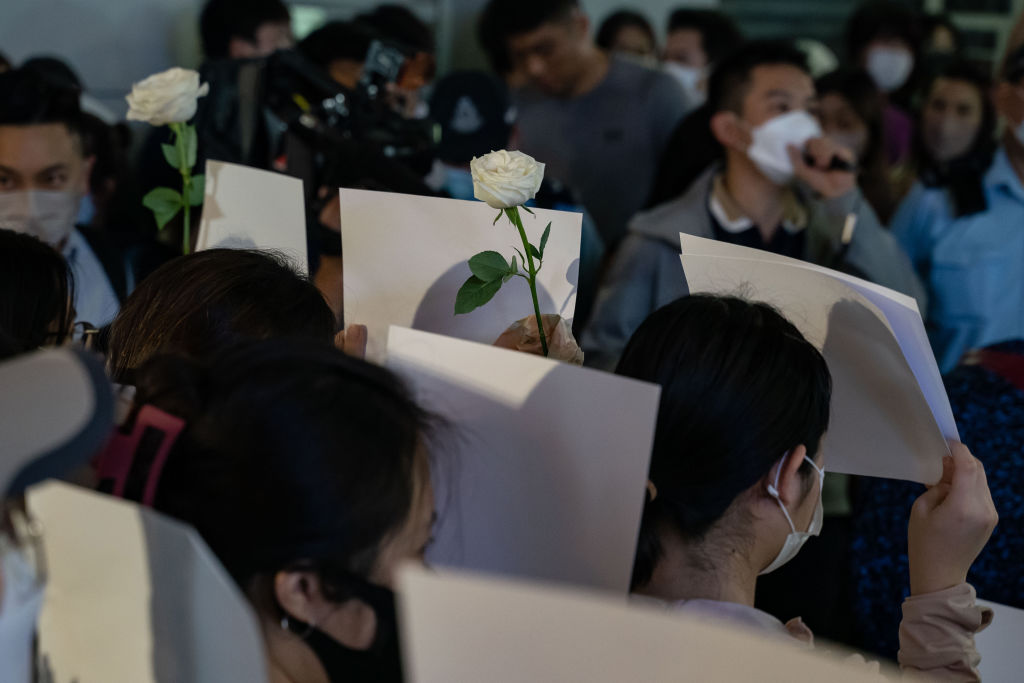 So why protests now? They began last week after 10 people died by fire in an apartment building where strict lockdown measures were in place. (In response, government officials said those who died were simply "too weak" to escape the flames.) But what started out as a protest about a fire in a heavily surveilled area of China quickly evolved into what the Washington Post calls "a larger rebuke of China's zero COVID policies, government restrictions and surveillance, and, in some cases, explicit criticism of Chinese leader Xi Jinping."
These incredibly creative protests are unlike any we've seen in China in decades. Due to censorship laws, Chinese citizens cannot simply walk into the street and speak out against their government. To get around this, some are using blank sheets of paper which represent "everything we want to say but cannot say," a protestor told Reuters. One group of university students opted to use a specific physics formula—the Friedmann equation—as their protest sign. As activist Nathan Law explained on Twitter, "It's the pronunciation: it's similar to "free的man" (free man)—a spectacular and creative way to express, with intelligence." Other Twitter users familiar with the equation, which calculates the expansion of the universe, view it as a demand to reopen the country. Meanwhile, the BBC reports that Chinese officials are actively seeking out citizens who they believe attended protests over the weekend, even though "it is unclear how police might have discovered their identities."
AND:
In just a few days, SCOTUS is set to hear a case that has been described by former Attorney General Eric Holder as "an existential threat to our democracy." The Atlantic breaks down everything we need to know about Moore v. Harper.
An investigation by The Times and Sunday Times has found "slave-like" conditions for workers at fashion retailer Boohoo.
The expanded child tax credit ended last year; newly released figures show that child poverty rates have gone back up, leaving millions of families facing food insecurity.
Early voting for the Senate run-off race between Herschel Walker and Rev. Raphael Warnock in Georgia began on Monday and over 239,000 votes were cast–a new record for single-day votes collected in the state. This is the only time I'll ever be happy to see ridiculously long lines. Keep voting, Georgia! We're all rooting for you.
And over in Alaska, Mary Peltola, of Yup'ik descent,  became her state's first Native member of the house bringing the total of women U.S. Representatives to a record 124.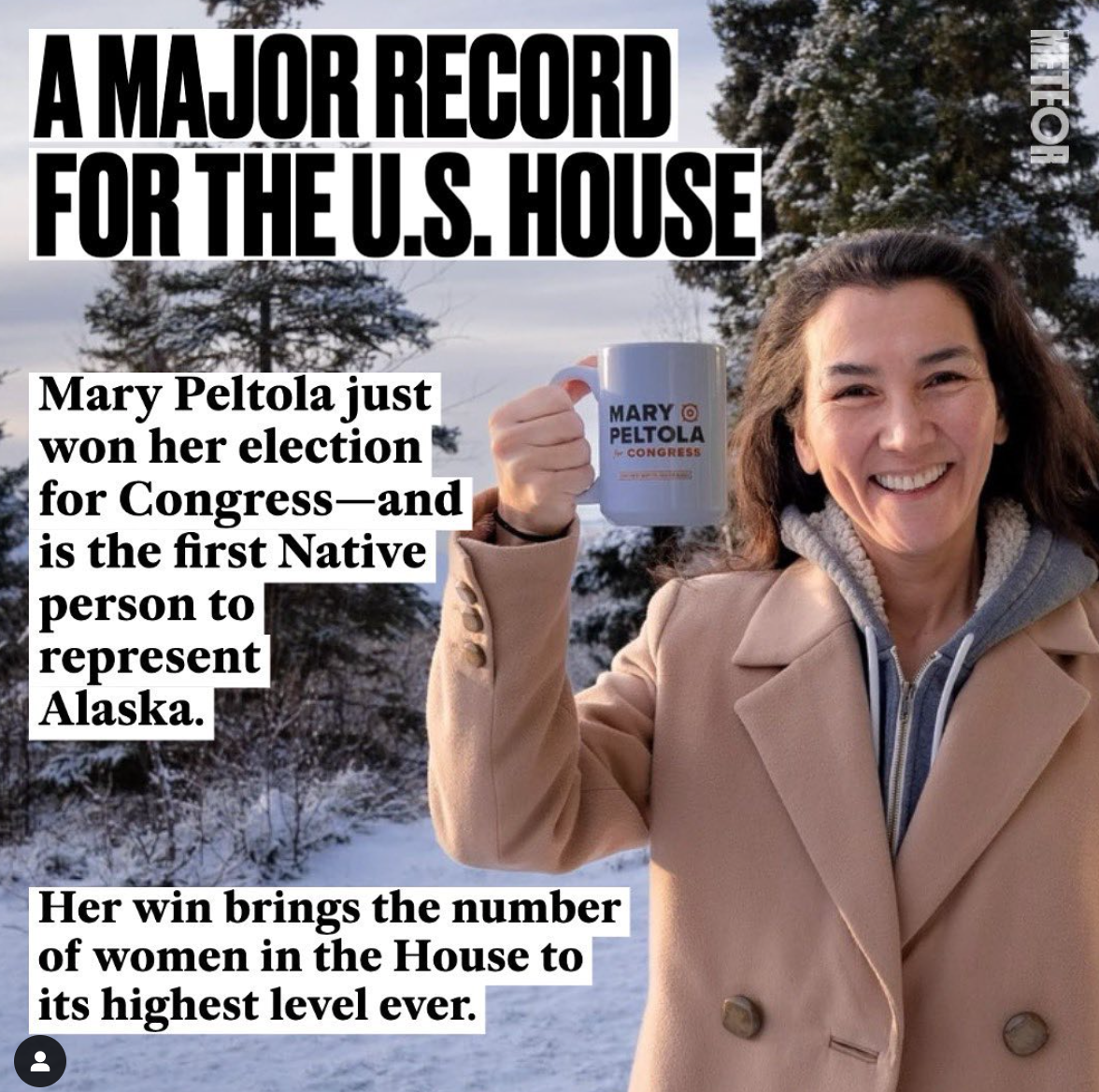 AROUND THE WORLD (CUP) IN 60 SECONDS
If there's one thing the 2022 World Cup is proving, it's the power of sports. Who knew a couple of guys kicking a ball around would be one of the year's most gripping global political events? Since the complex and layered stories coming out of Qatar would take days to dissect on our own, we're saving everyone a little time by giving you all the top beats of the week in one quick hit. Clock starts now!